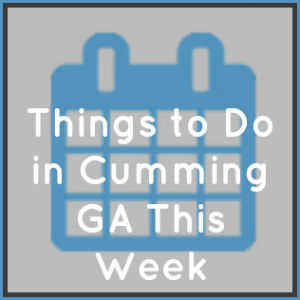 Things to Do in Cumming GA This Weekend:  July 8-10



Did you hear that Disney on Ice presents Follow Your Heart ticket sales just opened? Looks like a GREAT show! I was just looking at the tickets thinking…oh my October is just around the corner. Anyway, today i've got a weekend round-up for you.
Make sure you stay in the loop by subscribing to our daily newsletter – it's the easiest way to know about things to do in Cumming GA & Forsyth County!
FRIDAY: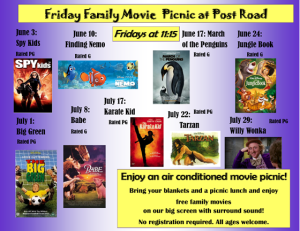 Friday Family Movie Picnic at Post Road Library (showing Babe)
Busy Builders at Hampton Park Library
Get Pop-Cultured: Finding Dory at Barnes & Noble
And More!
SATURDAY:

Learn How to Volunteer at a Horse Rescue
Kid's Club at Michael's
Storytime at Barnes & Noble (Reading Daisy-Head Mayzie)
Hooplover Hula Hoop Sculpt
And More!
SUNDAY:
Our church list has been updated recently: click here.
Click here for all the Calendar information.
Coupons & Deals:
Deals for Summer Fun: Save some money and get tickets to attractions, events, or sports.
Discounted Tickets: If you haven't signed up for Goldstar account, do it today and save up to 50% tickets to events!
Kids Eat Free
Take a break from cooking this weekend and go out to eat where the Kids Eat Free
Don't Miss these Posts:
No matter what you do this weekend, we hope you enjoy it & have a safe one!