Christmas Light Shows Forsyth County & Cumming GA: 10+ Shows To See
Stay close to home and make some great memories with some Residential Christmas Light Shows Forsyth County!  These local, shows won't break the bank AND they're for great causes as well!  As with all events listed on our website, these are subject to change especially due to weather.  We encourage you to follow the event on Facebook or the website provided, if applicable, for most recent & accurate information.
If you are looking for more things to do for Christmas, be sure to check out our Guide to Christmas 2018.
Lights To See In & Near Forsyth County:
Christmas in Castille:
Location:  4220 Tivoli Way, Alpharetta GA 30004 (Forsyth County)
Date:  2018 Schedule:  November 29th – December 22nd
Time:  Thursdays – Saturdays, 6pm to 9pm
Details:  Christmas in Castille is a free animated Christmas light display showing more than 57,000 lights synchronized to music.  Pull up and enjoy the spectacle of lights in stereo. Make sure you tune your radio to 89.9FM  to listen!
Like Christmas in Castille on Facebook
Visit Christmas in Castille Online
Ashebrooke Night of Lights:
Location: Ashebrooke Subdivisions – Bethelview Road (between Kelly Mill and Hwy 20)
Date: December 16th
Time: 7-9pm
Details: Visit Ashebrooke Subdivision for the 12th annual "Night of Lights" –  the residents of Ashebrooke light up their streets and their homes with luminary bags & candles to put on a great display of lights in an effort to help raise money for a worthy cause.
This year's beneficiary is TBD (I'll update as soon as I know!
TIP: Bring cash to put in the donation bucket. Also, see if you can find the Gingerbread House! We interviewed the family that puts this amazing decor up every year – Forsyth County's Gingerbread House.
Operation Griswold 3.0
Location: 104 Wolf Creek Court, Cumming, GA 30028
Date & Time: The lights are on daily from 6pm to 10pm.
Details: Operation Griswold 3.0 is AMAZING! Each year, new lights are added. The house is perfectly lined in icicles with wreaths on every window. And don't miss the beautiful large Christmas tree in the yard! Find out more about Operation Griswold 3.0.
Happy House in Cumming:
Location: 5455 Young Deer Dr Cumming GA 30041
Date & Time: The Christmas lights are on daily from 6pm until 10pm from now til January 1.
Details: Happy House has 100,000 + lights and named Happy House by the children in the neighborhood. No fancy music or wild flashing lights more like an Old Fashioned Christmas enjoyed by young and old.
Blagg Family Lights
Location: 5910 Bridge Stone Ct, Cumming
Date & Time: Playing 5:30-11pm every night from now until 12/31.
Details: Make sure to tune your radio to 94.7 before you arrive. Click here for a preview
Check their Facebook page for up to date details  
Lanier Islands Christmas: 
Coming to Margaritaville at Lanier Islands November 16th
Location:  7000 Lanier Islands Parkway, Buford GA
Date:  November 16th – February 24th
Time: Nightly 5pm to 10pm
Details: Magical Nights of Lights opens for the season November 16th along with License to Chill Snow Island. Over 25 years Magical Nights of Lights has grown into a place where tradition and excitement merge with hundreds of impressive displays spread throughout a seven-mile meandering drive. Each year new light shows are added to keep the experience even more memorable.  Touring the light displays, riding the carnival rides, making s'mores around a bonfire and visiting Santa make this event a great place to ramp up the holiday spirit with a Margaritaville state of mind.
Click here for more information.  
Night of Lights at Emory Johns Creek
Location: 6325 Hospital Parkway, Johns Creek
Date: December 1st (You can also drive through to look at the lights anytime. A reader recently reported that they are on the whole month ofDecembern.)
Time: 6-8pm
Dawson Junction Subdivision
Location:  121 Switchman Lane, Dawsonville GA 30534
Date: November 23rd – December 25th 
Time:Sun – Thur 5:30- 10pm and Friday & Saturday 5:30 – 11pm
Details: Tune your radio station to 107.7 to make the light show start.
Click here to see a short video 
Lights To See in Canton:
Holiday Springs Lights
Location: First Baptist Church Holly Springs – 2632 Holly Springs Pkwy, Canton, GA 30115
Date: December 1st – 23rd (They are planning on these dates, i'll update if they change)
Time: 6pm-11:30pm (Shows start every hour and half hour.
Tune your radio to 103.7FM)
Details: For more details, you can check their Facebook page at any time. They are working on the set up of the light show right now. It's the light show that used to be at Cagle Family Farm.
Northside Hospital Cherokee – Celebration of Lights
Location: Northside Hospital Cherokee (450 Northside Cherokee Blvd.
Canton, GA 30115)
Date: November 30th
Time: 6pm
Details: Each year, Northside Hospital honors those affected by cancer with the lighting of giant Christmas trees atop its campuses in Atlanta, Alpharetta and Cumming, and a free community celebration at Northside Hospital-Cherokee. Each of the 48,000 lights on the three Christmas trees can be purchased and designated in honor or memory of family, friends and physicians.  
To make a secure tax-deductible donation or to download an order form, visit https://give.northside.com/lights.
Holiday Lights of Hope
Location: Hobgood Park in Woodstock, GA
Date: December 7th – 23rd
Details: features a huge walk-through Christmas light display with more than 2,000,000 lights, concessions, vendors, Santa and so much more!
Click here for more info & tickets
Holiday Lights at Veterans Park
Location: 7345 Cumming Highway, Canton, GA 30115
Date: November 23rd – January 5th
Time: Nightly at 6pm
No Animated Light Shows This Year:
Red Hawk Christmas
Update: According to their Facebook page, they will not have a show this year.
Here's the message they posted:
"I want to start off saying Thank You to those who have come out to see our show in recent years. Unfortunately some things have come up this year and as a result, we will not have a light show this year. We hope to return in 2017 bigger and better than ever."
Location: 173 Aplomado Lane W, Dawsonville, GA
Details: An Animated Christmas Light Show in North Georgia. This year they have 12,000+ lights timed to several Christmas Carols. The show is Free and any donations will benefit KARE for Kids. A local non-profit who gives local children in need the Christmas they deserve. Check here for more details.
Blink Midwinter 
Details: According to their Facebook page, they will not have a show this year.
Here's the message they posted:
"Blink Midwinter is on an indefinite hiatus. Not saying we'll never be back, but it's not on the radar any time soon. May your 2017 be merry and bright!"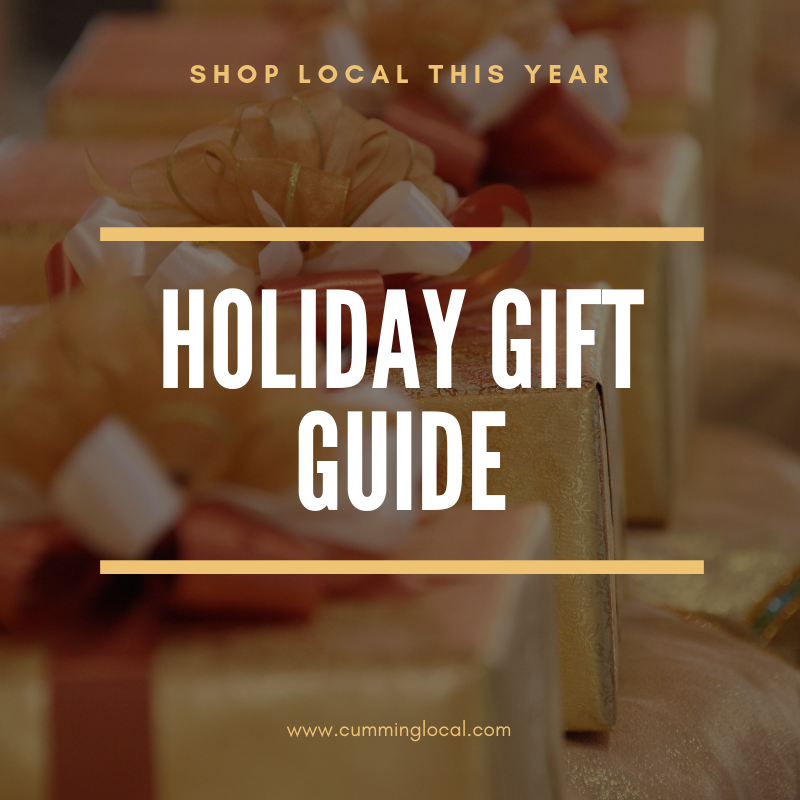 Looking for more LIGHTS??



For lights around the Atlanta area, be sure to check out this roundup of 25 Sparkling Christmas Light Displays Near Atlanta from our friends at 365 Atlanta Family.
For lights around the Gwinnett area, check out Gwinnett's Free Christmas Light Displays from our friends at Gwinnett Family
Did we miss any of your favorites? Feel free to leave a comment below to share with all of us!