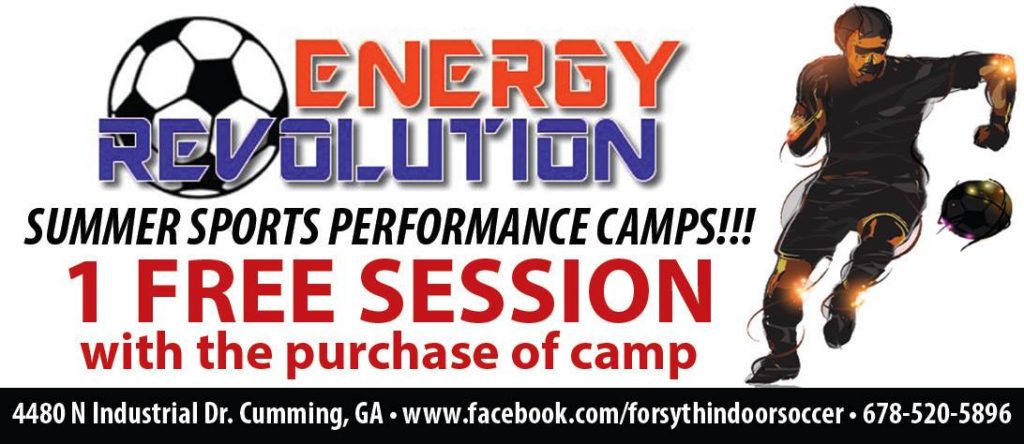 Have you heard of Energy Revolution yet? If not, you are missing out! Energy Revolution is a Sports Training Center. They support athletes by helping them improve their physical condition so they achieve peak performance levels in the sport they play. Their programs target strength, power, speed, endurance, and soccer technique.
More about the Summer Camp Programs:
Price: $150 per week
Dates: Camp is offered every week starting June 6 until July 29.
Time: The camp starts at 1pm and ends at 5 pm daily.
Details: Activities are sports related focusing on enhancing skills and abilities. The actives will range from speed, agility, quickness, endurance, strength, and power. This camp is ideal for kids who are already playing a sport and want to take their game performance to the next level.
Ages: Boys and girls ages 6 through 15.
Discount to Cumming Local Readers: Mention you saw this article on Cumming Local and they will give you free fitness assessment and a free training session.
Energy Revolution's summer camps are designed to teach children that if they have the desire to play a sport, they have the potential to shine. Energy Revolution will take the time to show children how to shine.
What Energy Revolution does is work with each child to enhance their physical capacity, strength, power, agility and quickness so they can be better at the sports they play. Energy Revolution believes that team sports build children's character because it shows them how to be resilient, audacious, creative and compassionate. Once a child discovers their physical strength, s/he will become more confident and build self esteem.
Energy Revolution thinks that sports conditioning should be fun, exciting and engaging. They also believe in mentoring and inspiring the athletes of tomorrow.
Other Offerings from Energy Revolution:
Energy Revolution isn't just about performance training and summer camps. They also offer their space for indoor tournaments. You can also check with them about doing birthday parties there as well.
More About Energy Revolution: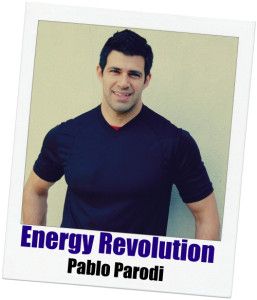 Pablo, Energy Revolution trainer, is Uruguayan and played soccer professionally for many years in Uruguay for the team Nacional de Montevideo, and then for a short time in Napoli, Italy. He is now a Professional Trainer who specializes in Sports Conditioning and Corrective Exercises. He is certified by the National Academy of Sports Medicine NASM.
Connect with Energy Revolution:
Like them on Facebook | Visit their Website