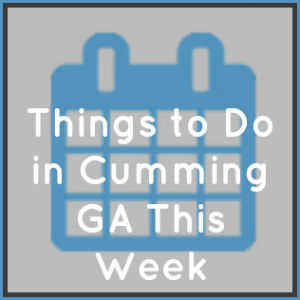 Things to Do in Cumming GA – Week of May 16
Hope you had a great weekend! We wanted to give you two quick reminders. First, i9 Sports is still open for summer registration. They have some great summer camp options. Check them out, by clicking here. Second, we had a mini photo session with Garrison Portraits this past weekend. We can't wait to see the pictures. We found out she still has some openings on her June 5th date. For more information, visit her Facebook page. Be sure to let her know we sent you!
Today, we have a round up of the things to do in Cumming GA & Forsyth County this week of May 16th.
A friendly reminder: If you have something going on that's open to the community (like a neighborhood garage or yard sale), please let us know about it. You can do that by Submitting an Event to our Calendar or Submitting a Press Release. 
MONDAY: 
The Forsyth County libraries take a break from story times for the month of May.
TUESDAY:
Story Time at Barnes & Noble (Reading The Bear and The Piano)
Family Night at Chick-fil-A (both Cumming locations)
and more!
WEDNESDAY:
Document Shred Event at BJ's
Ladies Night at Inspire Chiropractic
Home Alone for Kids at Cumming Library
and more!
THURSDAY:
Lego Club at Hampton Park
Click here to get a head start on weekend plans!
Deals and Giveaways:
Don't Miss These Posts:
Kids Eat Free:
Our Kids Eat Free Listing is organized by day of the week. Check it out!
 Play Local, Eat Local, Shop Local, Stay Local