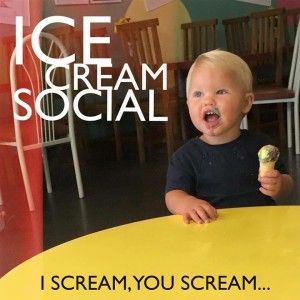 Ice Cream Social Birthday Parties: A Parent Review
We celebrated my daughter's 4th birthday at Ice Cream Social this year. And it was so much fun! I thought it would be helpful for me to share my experience with you. If you are planning your child's birthday and are looking for a place to host it. You can use our directory of birthday party places by clicking here.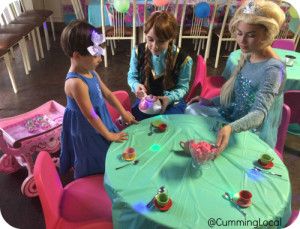 We decided to have my daughter's birthday party somewhere besides our home this year. I started looking around for options. I wanted the party to still be small and intimate. So I knew Monkey Joe's or Catch Air wouldn't work. I called Ice Cream Social to find out how their parties work.
Here's what I found out:
They have tons of themes to choose from. They will do all the decorating for you! Isn't that wonderful? We chose a

Princess Tea Party

.
The party is for up to 12 children. The party includes pizza, snacks, and drinks for the kids. You can also add extra pizzas for the parents if you want to for an additional charge.
For treats, the parties come with ice cream for each child. They get to pick whatever flavor they want. Some flavors include Play-Doh (Cookie Dough), Da Bomb (Caramel, Cookies, Chocolate, other delicious ingredients), Cappuccino Crunch, and more. They also make some amazing cakes for an additional charge. You can see some of their work on their Facebook page.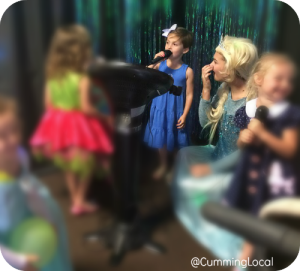 When it comes to activities, this party comes packed with them! Of course it depends on the theme you choose. But for our

Princess Tea Party

, we had karaoke, a snowball fight, freeze dancing, nail painting, make up time, and limbo.
You can also add characters to host the party. We had Anna and Elsa because our daughter LOVES them!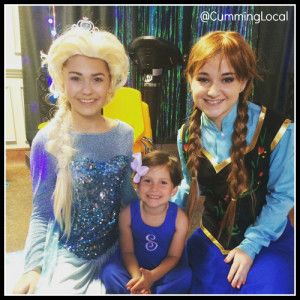 Overall it was a GREAT party. Our daughter and her friends had a great time. And our family loved watching such a great party. As mom, I loved not having to do a thing except make favor bags for the girls that attended. This party was very cost effective for us as well. After the party, my son asked if he could have his 7th birthday party there. So i'd say that is a successful birthday party experience!

Connect with Ice Cream Social: 
Facebook | Phone: 678.341.9922 | Address: 5910 Bethelview Rd., Cumming