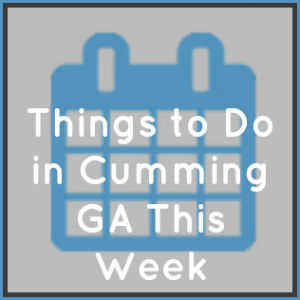 Things to Do in Cumming GA This Weekend:  July 1-3



Do you have plans for the 4th of July this weekend? If not, check out our round-up by clicking here. Personally, we love watching the fireworks here in Forsyth County. And the Steam Engine parade is one of the best we've been to! Whatever you do this weekend, we hope you enjoy the time with friends and family.
Also, make sure you stay in the loop by subscribing to our daily newsletter – it's the easiest way to know about things to do in Cumming GA & Forsyth County!
FRIDAY: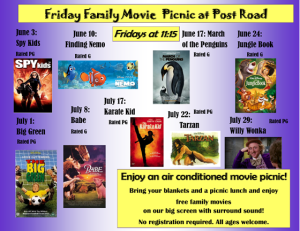 Friday Family Movie Picnic at Post Road Library (showing The Big Green)
Busy Builders at Hampton Park Library
And More!
SATURDAY:


Home Depot: Kids Workshop (Making Ice Age Bowling game)
Kid's Club at Michael's
Storytime at Barnes & Noble (Reading Hello, My Name Is Octicorn)
Wine Tasting at Jax Wine & Spirits
And More!
SUNDAY:

Our church list has been updated recently: click here.
Click here for all the Calendar information.
Coupons & Deals:
Deals for Summer Fun: Save some money and get tickets to attractions, events, or sports.
Discounted Tickets: If you haven't signed up for Goldstar account, do it today and save up to 50% tickets to events!
Kids Eat Free
Take a break from cooking this weekend and go out to eat where the Kids Eat Free
Don't Miss these Posts:
No matter what you do this weekend, we hope you enjoy it & have a safe one!