Things to Do in Cumming GA – Week of July 21st, 2014
Alright friends – this is a big week in terms of summer fun – it's the last week for both Outdoor Movies and Outdoor Concerts.  But it's also a jam packed week of library fun!  So summer may be wrapping up but still lots of fun to do – don't forget the  "Sunflowers in Forsyth County" won't be here long and neither will the blueberries in Forsyth County either.  So don't miss out!
And with summer wrapping up, make sure you've checked out our summer guide – things to in Forsyth County with Kids from A to Z.  It's full of ideas no matter what day of the week.
Also just as a reminder – take a look at our Calendar of Events page for a full listing as well as details on each activity.
MONDAY: 
Books & Babies at Hampton Park Library
Drumming for Success at Sharon Forks Library
TIP:  Monday's are a great day to check out our "Things to Do Summer Guide".
Free Summer Movies at Movies 400 (click here for more info)
Storytime at Barnes & Noble
Forsyth County Senior Services Healthy Aging and Fitness Event
Teen Tuesday at Hampton Park
Poker and Team Trivia at Coo Coo's Nest
Totally Running Tuesday Night Group Run
And more!
WEDNESDAY: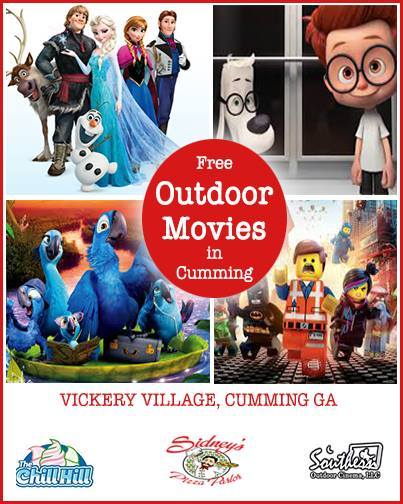 Puppetpalooza at Sharon Forks Library
FREE Outdoor Movie at Vickery Village (click here for more information)
Teen Movie Night at Post Road Library
Team Trivia at Coo Coo's Nest
And more!
THURSDAY:
Click here for all the Calendar information – and to get a head start on Weekend Plans!
Coupons & Deals:
Kids Eat Free:
Don't forget to check out our Kids Eat Free Listing for the Weekend too!
Don't Miss these Summer Posts: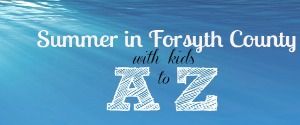 Back to School in Forsyth County:

Don't miss these important posts …
 Play Local, Eat Local, Shop Local, Stay Local … support LOCAL!