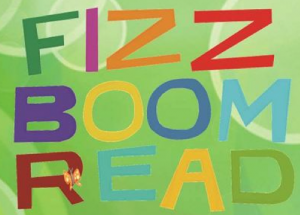 Forsyth County Public Library Summer Reading Program
The Summer Reading Program through the Forsyth County Public Library is back!   Have you signed up your pre-school or elementary student for the "Fizz, Boom, Read" program yet?  And Middle School and High School Students are invited to participate in the "Spark a Reaction" program.
Simply register, set a goal, read the books, and earn a prize book (when they meet the goal of course)!
Registration is open through May 23rd and prizes may be picked up through the summer; however, this is only while supplies last.  So might be safest to have the kids start and finish before summer ends!
And Adults … you're not left out!  Register for the "Literary Elements" program – you won't earn a prize book but you'll be entered in a giveaway for a chance to win an Amazon giftcard!!  Pretty cool too!
To Register:
Click here to register for all age groups
More Information:
Visit the Forsyth County Public Library Online
Looking for More Summer Reading Programs:
Don't miss the Mia's Pizza & Eats Summer Reading Program
Barnes & Noble Summer Reading Program – details coming soon!
Kid 2 Kid Summer Reading Program -details  coming soon!