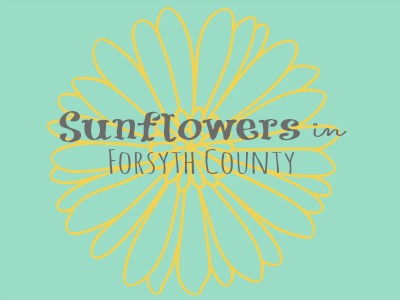 UPDATE:  According to a Facebook Update – the last day for the Anderson Sunflower Farm 2014 Season is July 27, 2014.
Sunflowers in Forsyth County
It's that time of year – the time when sunflowers start to bloom in Forsyth County!  I've been getting a familiar question recently – when are the sunflowers going to be out?  If you're not familiar, they're referring to The Anderson's Sunflowers on Majors Road at Hwy 9.  It's a beautiful field that blooms each year thanks to a tradition of a local family.  They're also kind enough to open the field for photography and of course to sell the beautiful flowers too.
It's always a short season though (this year 4-6 weeks is expected pending weather) so you have to be ready & visit while they are in bloom!  I have friends that drive a good distance to make sure they get their photograph in the sunflower field each year!
Just a few days ago, The Anderson's Sunflowers Facebook page  announced the flowers were close to blooming and they expected to open the farm to the public on July 5th!
A few things to note for the 2014 Season:
$10 Entry Fee per Car
Flowers will be sold $12 per dozen or $8 per half dozen
Open 7am to 7pm, 7 days a week while in bloom
A special note to photographers – a fee is charged for you to host a full or mini session.  Click here for information.
Sunflower Mini Photography Session Details
Our website sponsors, Terri of Cassesse Photography is now booking her sunflower sessions!
July 12th & 19th
20-minute Time Slots Available
Click here for more information & to Reserve Your Spot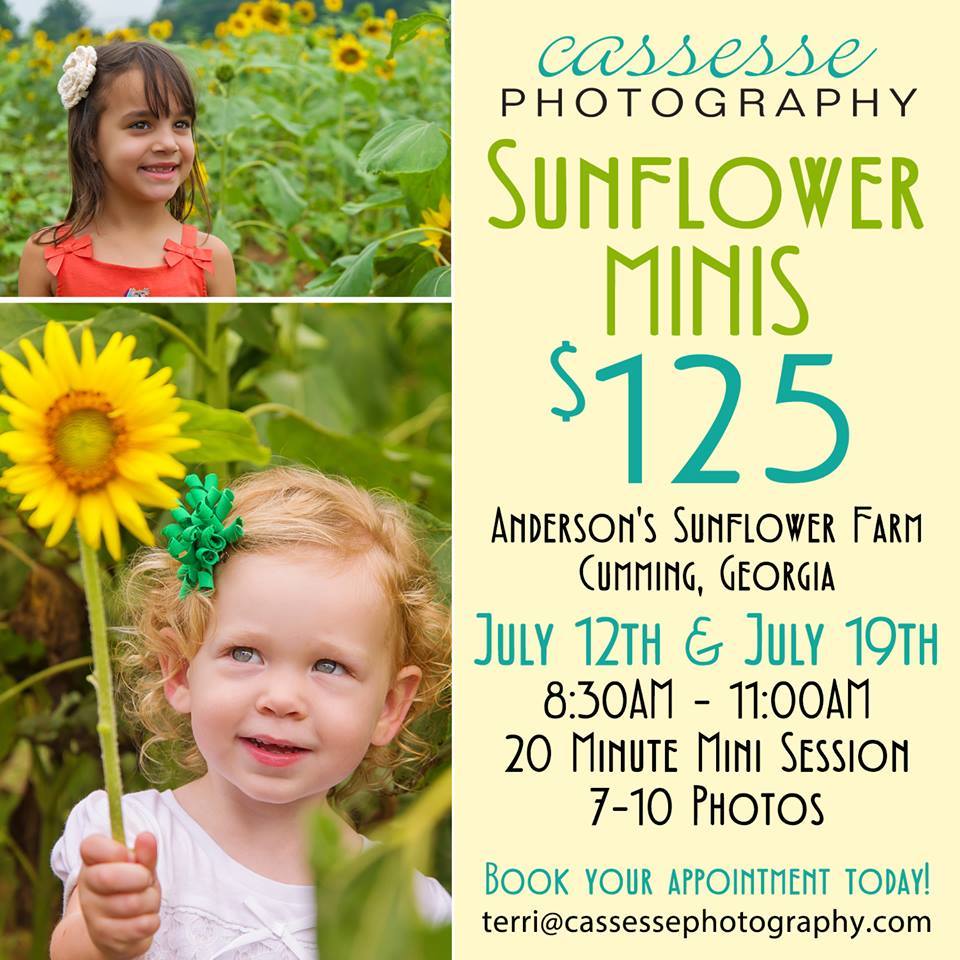 Contact Terri:
Like Cassesse Photography on Facebook
Visit Cassesse Photography Online