Deals in Atlanta for Summer Fun
The summer is officially here! If you are like me you are always looking for something fun to do. Thankfully, there are some great deals floating around right now to take advantage of.  Some you'll need to use now and others you can actually use later in the summer.
All of these are great deals that we hope you can take advantage of them. And most of all, we hope you enjoy your summer!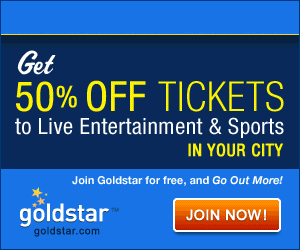 Here are some Goldstar Events going on right now:
Atlanta Food Festival – Free to $20 for tickets to this fun event on either Saturday 7/5 or Sunday 7/6
Legoland – tickets for only $12 (that's over 50% discount)
Braves – tickets at a discounted price, various dates available
Gwinnett Braves – tickets at a discounted price, various dates available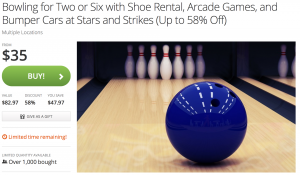 Here are some Groupons for local deals:
Stars and Strikes – $35 for bowling and entertainment (limited time remaining)
Studio Movie Grill – $6 for $11 movie ticket
Paintball – All day paintball package from $19
Ballroom dancing – Dance lesson package from $15


Here are some Certifikid deals going on now:
Street Food Festival on July 12th – two adult admissions for $10
Air Show – Wings over North GA tickets and parking for a family for 4 for $50
Jump Jump – Open play passes for only $10 (for two kids)
Affiliate Links Included