Tools for 2018 – Getting Healthy with Meals
Do you know what the top New Year's resolution is? Drumroll please . . . it's to get healthy! Everyone needs to change their habits and get healthy in some way. This week we are discussing getting healthy with meals.
If you'd like to review the other weeks in the Tools for 2018, click here: Week Two: Getting Healthy with Fitness, Week Three: Finances, Week Four, Relax (Please note – these links will be added in once they are available)
Here are some examples in no particular order:
Recently I read an article that said if you give up drinking soda that you could lose up to 15 lbs in a year. Isn't that crazy!? Now, I love me some diet coke. But the sugary carbonated drink is just not good for me. I gave it up a few years ago. I still remember that the withdrawals stops after day 14. And I've been better since I gave it up. Now I can just have it for a treat every so often.
This seems like such a simple thing. But once you start counting calories you become way more aware of how many calories you were eating. There are plenty of apps out there that you can use on your smart phone. I like My Fitness Pal.
It's all about portion control. Here in America we all over-eat! A few years ago, I began portioning out our meals. You get what's on your plate but nothing more. That has helped to keep us healthy. And now when we go out to eat, I typically get a to-go box before I even start eating.
This is big in the CrossFit world. But it's actually a great concept. It has you cut out sugar, dairy, gluten, legumes, and grains for 30 days. Basically you are eating fruits, vegetables, and meat.  If the thought of planning those 30 days is overwhelming to you. Don't let it be! Here is a link to blog called Eat at Home. She has a list of 31 meals that you could eat on the challenge. She also offers several type of meal plans. You can check those out by clicking here. 
And until January 11th, you can get 30% off the meal plan subscriptions. They just added a new No Flour/No Sugar meal plan, so you get access to FOUR meal plans every week (Traditional, Whole Foods, Slow Cooker, and No Flour/No Sugar).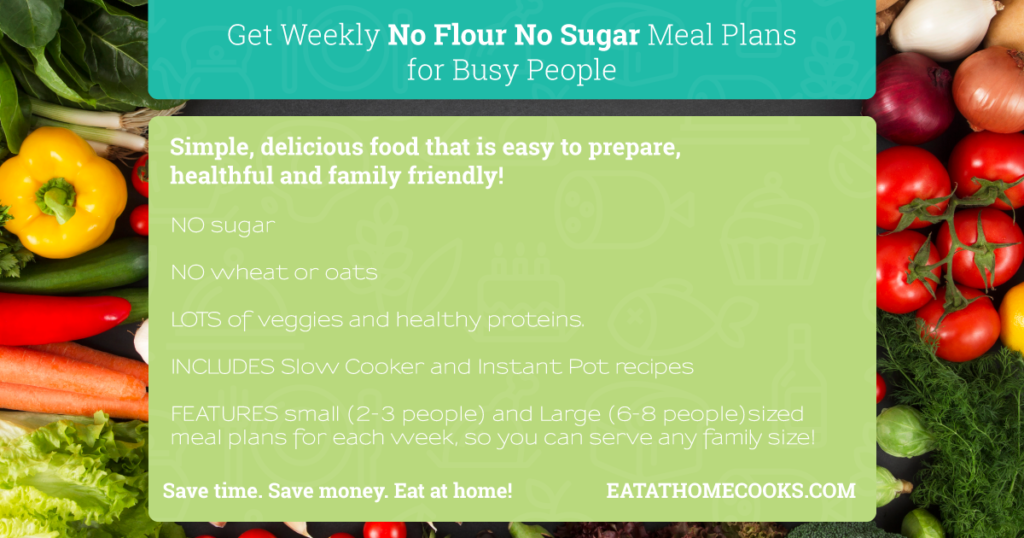 Dream Dinners offers different type of meal plans. All of the meals show the nutrition information. So pick some with lower calories and make sure your portion it out!  This will take the trouble of you trying to figure out what to eat away and provide you with some delicious and healthy meals! Click here to find out more.
Circle A Lettuce is a local farm growing delicious hydroponic lettuce greens. Their Greenhouse is located just 5 minutes from downtown Cumming. To pick up their lettuce greens, you can either go by the Greenhouse or if you are in their delivery zones they will deliver right to your porch!
Click here to find out more about the Circle A Lettuce Greenhouse.
Click here to find out more about their Delivery program. 
Try out a NEW healthy recipe
I have been dairy and gluten free since the beginning of 2017. Let me tell you that I feel so good! I have also been limiting sugars and grains. I like to say that I'm basically Paleoish. I eat mostly paleo but I treat myself to gluten free bread every once in a while.
Here are a few recipes that I've put together: 
Blueberry Crisp | Breakfast Casserole | Zuppa Toscana (Potato Soup with Kale)
Any more ideas for getting healthy with meals that you could share?