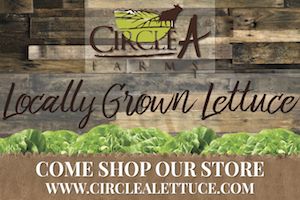 I'm so excited to share with you all about Circle A Farms. I believe that they are a little gem right here in Forsyth County. Do you love lettuce? I do! I eat salad for lunch or as a side to dinner almost everyday. Well, let me tell you that lettuce grown hydroponically tastes for itself. One bite of their lettuce & you'll see why it's the best. You'll be amazed at the taste, texture & optimal nutrition that Circle A Farms' lettuce dishes up.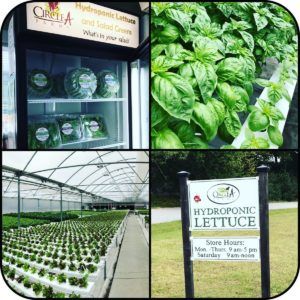 I will be sharing a really yummy recipe that could be served at any Holiday meals this year soon. So stay tuned for that!
In the meantime, I want to encourage to go visit the Circle A Farms Greenhouse store and pick up some greens! They have a wide variety including but not limited to Bibb, Baby Romaine, Arugula, Tropicana, Spring Mix, Baby Kale, and more!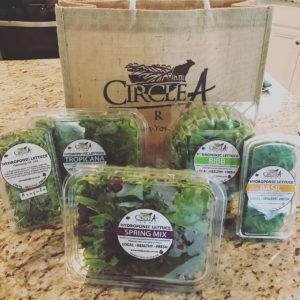 Special Coupon for Cumming Local Readers:
Go visit their Greenhouse store today and pick up some lettuce to try for yourself. When you go, all you have to do is mention that you heard about them on Cumming Local. You will receive $2 off a purchase of $10 or more. (Greenhouse pick-up only. Limit one per customer)
You could also save this image to your phone or print it off.

More Information About Circle A Farms:

Who knew that locally-grown and delicious lettuce is grown right here in Cumming, GA.  The lettuce at Circle A Farms is grown without the use of herbicide/pesticides. It's also harvested just a day or two from when you receive it. Circle A Lettuce has rapidly become the preferred location to purchase your lettuce greens.  To sum in all up in one short phrase, "you'll be amazed at how delicious their lettuce tastes".  Circle A Farms describes it as the way lettuce was intended to taste.
Connect with Circle A Farms Online: Website | Facebook | Instagram
Address: 2895 Dishroom Rd, Cumming GA 30028 (Located near intersection of Hwy 20 & Bethelview Rd. Only 5 minutes from downtown Cumming)
Greenhouse Hours: Monday – Thursday 9am-5pm & Saturday 9am-12pm