Delivering Fresh Lettuce from the Farm to Porch!
You have heard me share about the great LOCAL hydroponic farm located right here just 5 minutes from downtown Cumming. Well, today I am so excited to be able to share some AWESOME news from Circle A Lettuce! One taste and you'll instantly experience fresh, crisp lettuce greens which lasts a minimum of 10+ days. It's lettuce the way nature intended it to taste.
They are now offering…

FARM to PORCH delivery!
Locally-grown, herbicide/pesticide free, delicious lettuce!
Details for the NEW delivery service:
Circle A Farms is now delivering to select areas in Forsyth County on a weekly basis. The ordering window opens online for the weekend starting on Friday morning at 8:00am through Monday at 12:00 (noon).
They will be providing delivery Tuesday – Friday, servicing a different zone each day.
Here are the current zones being delivered to: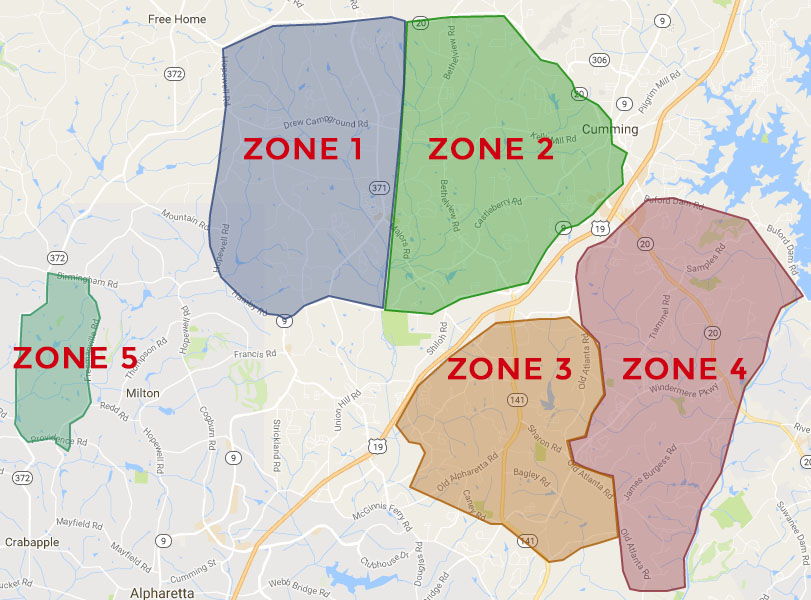 To order, click on the drop down menu under "Direct Delivery" & select "Place Your Order."
And don't forget to place a cooler on your porch the day of your delivery for them to place your greens in.
Note: If they are not yet servicing your area, please go visit them at the Greenhouse during their open store hours to pick up your favorite lettuce greens.
Check out the LOCAL Greenhouse in person!
Address: 2895 Dishroom Rd. Cumming
Hours: Monday – Thursday 9am-5pm Saturday 9-noon
Don't forget your $2 off coupon! Click here {Please note this coupon is only good for Greenhouse store purchases}
We also have some recipe ideas using Circle A Farms lettuce, click here to see those: Side Dish Ideas, Zuppa Tuscana, and Breakfast Casserole recipes are coming soon!
Take a tour of the lettuce growing process from inside the Greenhouse:

More Information About Circle A Farms:

Who knew that locally-grown and delicious lettuce is grown right here in Cumming, GA.  The lettuce at Circle A Farms is grown without the use of herbicide/pesticides. It's also harvested just a day or two from when you receive it. Circle A Lettuce has rapidly become the preferred location to purchase your lettuce greens.  To sum in all up in one short phrase, "you'll be amazed at how delicious their lettuce tastes".  Circle A Farms describes it as the way lettuce was intended to taste.
Connect with Circle A Farms Online: Website | Facebook | Instagram
Address: 2895 Dishroom Rd, Cumming GA 30028 (Located near intersection of Hwy 20 & Bethelview Rd. Only 5 minutes from downtown Cumming)
Greenhouse Hours: Monday – Thursday 9am-5pm & Saturday 9am-12pm