Things to Do this Week in Cumming GA – Week of August 5th, 2013
Some of you are excited about this week.  Some of you aren't.  And some of you are probably impartial either way!  No matter where you stand we'll still be working to bring you a great list of things to do this week in Cumming  GA – and every week of course!!  It's a quieter week around town so that gives you plenty of time to finish up shopping and get ready for a new school year!
Let me quickly point out a few things that are ending this week:
September Girl's Night Out:  Our painting is set, tickets are being sold and we'd love for you to join us!!  Check out this article for all the details and don't miss out!
And one more reminder – If you're still hoping to squeeze in a day or two of summer fun (or if you have preschoolers and you still have a few weeks left), don't forget to download our FREE "75 Days of Summer Guide" – it's full of ideas!   Click here to download your FREE copy!
We wanted to highlight a few activities going on during the week of August 5th. Take a look at our Calendar of Events page for a full listing. You'll find lots of great information on the following:
TUESDAY: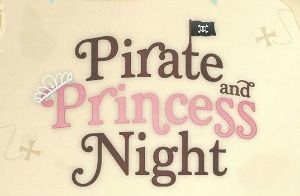 Last week of FREE Family Movies at Movies 400 on Tuesday & Thursday (Click here for more information)
FREE Storytime at Barnes & Noble
Private Canvas Classes at Glazed & Fired (pre-registration required)
Totally Running Tuesday Night Group Run
And more!
WEDNESDAY: 
First Day of School in Forsyth County
Last week of FREE Family Movies at Movies 400 on Tuesday & Thursday (Click here for more information)
2013 Business Expo
Treasure Island at Cumming Playhouse
And more!!
Click here for all the Calendar information – and to get a head start on Weekend Plans!
Kids Eat Free
Don't forget to check out our Kids Eat Free Listing too – restaurants are listed every night of the week!!
Special Coupons & Deals:
Giveaways:
Be on the lookout for new ones coming back soon!!
Summer Time FUN:

Still time to squeeze these special events onto your Calendar for Summer Break:
Summer Reading Programs for Kids:
Don't miss these great programs:
Back to School:
Just in case you missed these posts …
Don't Miss these Posts:
Play Local, Eat Local, Shop Local, Stay Local … support LOCAL!