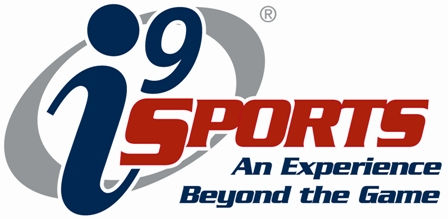 Cumming Local is thankful our partnership this summer with i9 Sports.  We're excited we have the opportunity to share a little more about their program with you!  If this sounds like something you're interested in, make sure you use the links and contact information provided to follow up with i9 for more information – and as always, be sure to tell them you heard about them through Cumming Local!
Fall 2013 Registration with i9 Sports
Have you started thinking about Fall Sports yet?  Because it's definitely time!!  My son is nearing the end of his first season with i9 Sports.  We've been playing Flag Football this summer and have had a great time!  If you're not familiar with i9, it's a co-ed youth sports program that's offered year-round with only a ONE DAY per week commitment.
I can tell you as a busy Mom, with a busy family – the one day per week commitment is a HUGE plus for us.  It's also been a great way for him to learn a new sport at a good pace – not getting too overwhelmed with practices or games, just keeping it fun!  The team practices an hour before their game.  So the information is fresh in his mind which is cool for him.  And Mom and Dad only have to commit to one day each week – which is very cool for us!
If your son or daughter is interested in trying a new sport, I would definitely say this is a great way to do it.  It offers really good instruction, great exercise and a lot fun with a lot less stress for all!
As a parent, I've also found the league to be super organized!  I get weekly emails from the league organizers with important reminders, announcements, game fields, & times.  And with games/practices the same night each week I know exactly what to expect!  I'll also add that the organizers have had their share of storms to work with – literally!  I'm sure those (almost daily) afternoon pop-up showers and evening thunder storms this summer have been dreadful for their planning, but they've kept things running smoothly.
I'm so glad my son's friend invited him to play this year!
If you're interested in learning more or checking out their Fall 2013 Season line-up, click here and enter your zip code.  You'll find links to register & find more information.
Offered this Fall:
Saturday Flag Football Leagues:
Each Saturday (morning – afternoon)
Location: South Forsyth High School- 585 Peachtree Pkwy, Cumming, Ga. 30041
Aqes ranging from 4-14
Practices and Games are the

SAME

day!
Sunday Flag Football Leagues:
Each Sunday (afternoon – evening)
Location:South Forsyth High School- 585 Peachtree Pkwy, Cumming, Ga. 30041
Aqes ranging from 4-14
Practices and Games are the

SAME

day!
Sunday Coed Soccer Leagues:
Each Sunday afternoon – evening
Location: Fowler Park, 4110 Carolene Way, Cumming, Ga. 30041.
Aqes ranging from 3-10
Practices and Games are the

SAME

day!
2013 Basketball Skills Clinic
This program is designed for the basketball ball player that would like to better his/her skills and or to prepare for Feeder, YBOA and AAU basketball leagues. The Skills Clinic will last between 6-8 weeks, meeting for 2 hours each.  (Dates TBD)
Program Specifics
Location: Friendship Christian School; 3160 Old Atlanta Road, Suwanee, GA 30024
Co- Ed
Grades 1st – 4th
All skill levels; Beginner, Intermediate and Advanced.
Drills integrated within this program (along with many others):
Dribbling
Passing
Positioning
Rebounding
Shooting
FALL REGISTRATION DEADLINE AUGUST 10TH, 2013
More Information:
Click here to learn more & enter your zip code to find the closest i9 program to you!
Disclosure:  Cumming Local received one complimentary registration to facilitate this review.  However, all opinions and thoughts are our own.