Things to Do in Forsyth County GA this Weekend: November 14th – 16th, 2014

Oh my goodness Christmas is really early this year … or maybe it just feels earlier since Thanksgiving is later.  I don't know, but it's mind blowing how many Christmas events are happening this weekend – SO many things to do in Forsyth County and SANTA will be at several of them!!
Before we jump into the weekend round-up, let me make sure you caught these two articles that came out earlier this week:
Don't forget the easiest way to know about things to do, places to go & small businesses to support in Cumming GA & Forsyth County is to be subscribed to our daily newsletter.
FRIDAY:
Preschool Pals at Hampton Park Library
Lakewood 400 Antiques Market
SATURDAY:
Details on the below can be found on our Calendar of Events page:
SUNDAY:
Details on the below can be found on our Calendar of Events page:
Deals:
Discounted Event Tickets (lots of holiday shows & events)
Thanksgiving  Around Forsyth County: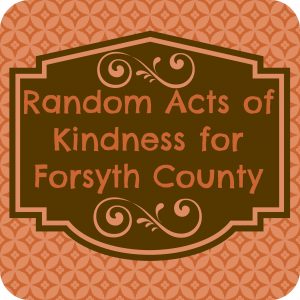 Volunteer Opportunities in Forsyth County
Random Acts of Kindness
FREE Fall Printable
TEN Things to Do this Fall in Forsyth County
Christmas Around Forsyth County: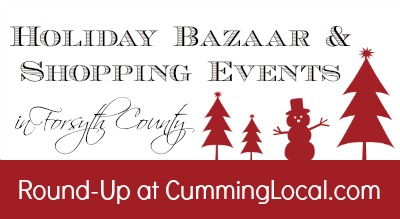 Holiday Shopping in Forsyth County
Truth in the Tinsel – Advent Experience for Kids w/ 2014 Discount Code
Kids Eat Free:
Don't forget to check out our Kids Eat Free Listing for the Weekend too!
No matter what you do this weekend, we hope you enjoy it & have a safe one!