Things to Do in Cumming GA This Weekend:  April 22-24



We have TWO great events coming up. If you haven't RSVPed yet, you will want to do it soon!
Girls Night Out at Studio Lotus with Talk of the Table: The first event was a blast! Work out and then reward yourself with some delicious cheese and wine on April 30th 4pm-6pm
Ocean Cruise Event with Your Vacation Helper: Bring the family for a FREE fun afternoon at Fowler Park and learn about cruising and current cruise specials. There will be activities for the kids and you can enjoy Island inspired cuisine on May 14th 3pm-7pm.
Today we've put together a list of some fun things to do in Cumming GA this weekend. Please make sure you stay in the loop by subscribing to our daily newsletter – it's the easiest way to know about things to do in Cumming GA & Forsyth County! Also, be sure to take a look at our Calendar of Events page for a full listing, plus you'll find all the details on the following:
FRIDAY: 

Car Wash and Bake Sale
Run for Babies
Busy Builders at Hampton Park Library
Tarzan at North Forsyth High School
And More!
SATURDAY: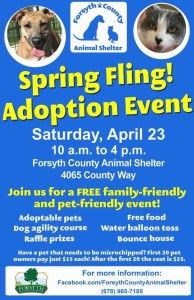 Forsyth County Animal Shelter Spring Fling
Kid's Club at Michael's
Community Day at the Collection
Wine Tasting at Jax Fine Wine & Spirits
Story Time at Barnes & Noble (reading Don't Touch This Book)
And More!
SUNDAY: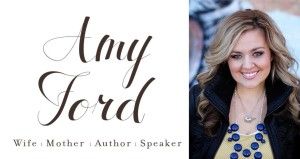 Our church list has been updated recently: click here.
River of Words: Art & Poetry Exhibit
Click here for all the Calendar information.
Coupons & Deals:
Kids Eat Free
We recently updated the Kids Eat Free listing. Check it out!
Don't Miss these Posts:
No matter what you do this weekend, we hope you enjoy it & have a safe one!