*As of April 29th, this giveaway is closed. Congrats to our winners!*

A New Look for Cumming Local
As the new owner of Cumming Local, I thought it would be fun to give Cumming Local a new look. I have been working with several great designers over the last few months on a new logo and website. I am so excited to share with you the new look. But not yet! First, I wanted to highlight the people and businesses that I have been working with. Then I have some great giveaways. And last but not least, I have a sneak peek for you! I hope you are as excited about this new look as I am!
Designers
Find Local – NEW Cumming Local website design by  Slawomir "Slaw" Zdunek

Find Local Company is an Atlanta based SEO, Social Media and Website Design Company that has built a reputation for excellent customer service and SEO strategies that help clients create a meaningful internet marketing presence. Find Local Company has a diverse client base that includes medical practices such as Plastic Surgeons, Dentists and Dermatologists as well as service companies like Landscapers, Plumbers and Contractors. Find Local has clients in just about every state and their client base continues to expand as their reputation for being a top level service provider continues to grow.
We are not interested in massive growth that would put a strain on customer service… we are interested in doing the best job possible and providing a consistently high service level to each and every client and maintaining a growth rate that allows us to meet our clients high expectations – says David Borel – the President of Find Local. If you are a business that is interested in creating a meaningful internet marketing presence with a reputable company that will provide knowledgeable guidance and excellent on-going service, Find Local Company is a great choice. To learn more about Find Local, please visit their website or Facebook page.
---
Forsyth Central High School – NEW Cumming Local logo design by Aaliaya Coke
Aaliaya Coke, 17 years old, is a senior at Forsyth Central high school. She enjoys singing, playing guitar, graphic designing, and photography. After high school, she plans to attend Emory University. She would like to major in Medical Laboratory Science or Biochemistry and minor in graphic design, vocal music, or photography.
Currently, she is enrolled in the Honors Mentorship program which is a program that is designed to give students the opportunity to be matched with a professional who serves as a mentor by providing real- life career experiences. She has a website with more information about her mentorship experiences, you can visit by clicking here. 
To learn more about the Honors Mentorship Program, visit online by clicking here.
And Now For The Giveaways: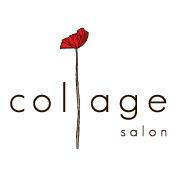 Collage Salon & Day Spa
4924 Atlanta Hwy, Alpharetta (Forsyth County)
Phone: (770) 752-8092
Giveaway item: Haircut and style
Experience their many options for balance, relaxation and rejuvenation. Collage Salon offers a full menu of hair, color and makeup services that support your personal lifestyle. Try out a new stylist and get a new hairstyle!
Connect with them on: Facebook | Website
---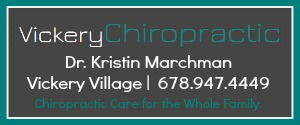 Vickery Chiropractic
5830 Clarion Street. Suite 101 (Vickery Village)
Phone: 678.947.4449​
Giveaway item: 50 minute massage
Vickery Chiropractic offers everything from chiropractic care to therapy to essential oils. With this giveaway you will have a full 50 minute session to relax and get your muscles loosened up!
Connect with them on: Facebook | Website
---
Shakeaway Georgia
1050 Marketplace Blvd, Cumming
Phone: 470.297.4694​
Giveaway items: Two gift certificates for a milkshake.
Shakeaway has 180 items that can be blended into a milkshake. The options are endless! They also have lots of other choices as well. Try something new if you win one of the gift certificates!
Connect with them on: Facebook | Website
---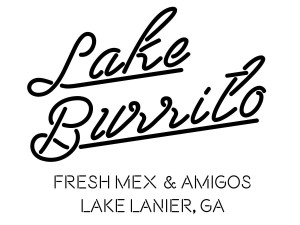 Lake Burrito
3040 Keith Bridge Rd, Cumming 30040
Phone: 770.886.3449
Giveaway item: A taco party box (feeds 6 people – 12 taco shells, 2 proteins, salsa, lettuce, pico de gallo, and shredded cheese)
Lake Burrito is family operated and you can tell for sure. They put love into serving every customer. Plus their food is delicious! It's FreshMex farmers market food served in a awesome communal atmosphere. Try out their new menu!
Connect with them on: Facebook | Instagram
---
Enter Here to Win:
---
And a Sneak Peek:
Here is the new and updated logo for Cumming Local that Aaliaya designed for us:

---
Giveaway Disclosure (The Quick Version):   Giveaway will close on Friday, April 29th at Midnight EST. One winner will be selected from all entries and selected via random draw through Random.org. Winner(s) will be notified via email & have 48 hours from time of notification to submit their mailing address.
Disclosure (The Longer Read): While this giveaway is being promoted on Facebook, it is in no way associated with, sponsored, endorsed or administered by Facebook. By entering this giveaway, you acknowledge this and release Facebook from any responsibility of such. Furthermore, you acknowledge that any information provided for entry is being provided to Cumming Local and not to Facebook. No Purchase necessary. Giveaway open to all residents, 18 years of age or older, in the US (although it makes most sense to enter if you're in the Atlanta area where prize is available for redemption).  This giveaway opens at time of publish and closes Friday, April 29th at Midnight, EST.  Entry is only accepted via the forms listed above (completion of tasks & entry of comment on this post). Prize is valued at less than $500. The number of eligible entries received determines the odds of winning. Winner(s) will be selected via Random.Org and notified via email. Winner will have 48 hours to claim their prize & provide a mailing address for shipment. If unclaimed, a new winner will be selected in the same manner. By submission of an entry, reader acknowledges that they are 18 years of age or older and also grants Cumming Local the right to use their name in a winner's announcement, if applicable. By submission of entry, reader agrees to hold Cumming Local harmless in the event that the prize in some way negatively impacts the winner. Giveaway hosted by Cumming Local, LLC PO Box 1100, Cumming GA 30028. Void where prohibited by law.