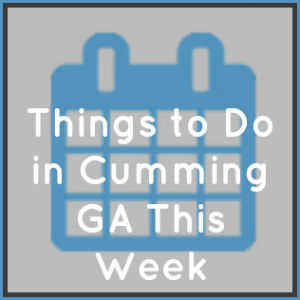 Things to Do in Cumming GA – Week of April 25
Today, I have a round up of the things to do in Cumming GA & Forsyth County this week of April 25th. But before you scroll down, don't forget to check out the giveaways that I have going on:  Win Lots of Great Giveaways from Local Forsyth County Businesses & Win an Orkin Summer Scientist Big Catching Kit
A friendly reminder: If you have something going on that's open to the community (like a neighborhood garage or yard sale), please let us know about it. You can do that by Submitting an Event to our Calendar or Submitting a Press Release. 
MONDAY: 
Family PJ Story Time
and more!
TUESDAY:
Story Time at Barnes & Noble (Reading President Squid)
Mobile Career Coach
Toddler Tales
Afternoon Story Time at Cumming Library
Family Night at Chick-fil-A (both Cumming locations)
and more!
WEDNESDAY:
Preschool Pals at Sharon Forks Library
Toddler Tales at Sharon Forks Library
Bilingual Story Time
and more!
Toddler Tales
Lego Club at Hampton Park Library
PJ Story Time at Cumming Library
Books and Babies Story Time
and more!
Click here for all the Calendar information – and to get a head start on Weekend Plans!
Deals and Giveaways:
Don't Miss These Posts:
Cruise Night Events hosted by Your Vacation Helper: Come have a fun afternoon with your family and learn all about Ocean cruises on 5/14.
Cumming Aquatic Center & Old Atlanta Spray Pad: Opening dates for the summer season.
Kids Bowl Free: A great program to get your kids signed up for!
2016 Summer Camp Round-Up: We have a list of all the summer camps being offered in Forsyth County this summer! Forefront Arts, Glazed & Fired, Energy Revolution, and many more!
Kids Eat Free:
Our Kids Eat Free Listing is organized by day of the week. Check it out!
 Play Local, Eat Local, Shop Local, Stay Local