Meet the Walkup family!
My name is Rachael Walkup. And I'm so excited to be the new owner of Cumming Local. Personally, I have loved this online resource since it was first launched on November 18, 2010. I have used Cumming Local to find family friendly things to do, places to go, and businesses to support here in Forsyth County. And from 2013-2014, I was a contributing writer for the blog. As you can see, I have always been a big believer in the website 🙂
Ok I'm sure you want to know about me and my family. I have lived in Forsyth County since 2000. My husband and I built our first home here in 2006. Greg, my husband, has been a teacher in Forsyth County for 10 years. He has taught at Vickery Creek Elementary, Kelly Mill Elementary, and is currently a Forsyth Central Bulldog. Together we have a 6 year old boy, Finn and a 3 year old girl, Selah. Finn is in kindergarten at Sawnee Elementary and Selah is in a 3k class at First Baptist Cumming.
We love living in Forsyth County for so many reasons. We love the parks, the schools, the country feel, and the city feel. We love that you can basically get anywhere you need to go in 15 minutes or so. But ultimately it's the people and relationships that we have built here that we love most. I have to say that we fell into a deeper love with Forsyth in 2013 when we lost our home and belongings to a house fire. It was amazing to see how the community rallied around us and just truly loved on us. We will always be grateful for that.
So that's my family and this wonderful community. But let me tell you about me. I actually grew up in Marietta, GA. I am a Sprayberry High School graduate. And I majored in Business Entrepreneurship at Reinhardt University in Waleska, GA. My professional background has included sales, advertising, product development, and social media marketing.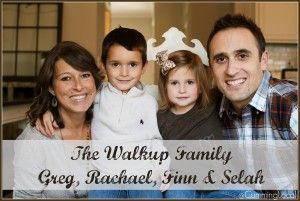 Today marks the FIVE year anniversary of the start of Cumming Local. So to celebrate, we have a giveaway for you!
A Giveaway from Costa Vida Cumming, GA
My family's favorite Mexican restaurant in Cumming, GA is hands down Costa Vida. I have been gluten free for the last year and they have a wonderful selection of gluten free items. Everything there is so delicious! To celebrate my new business and the FIVE year anniversary – I'm giving away at $25 gift certificate to Costa Vida. Here's how you can win:
Like my Facebook page – Cumming Local (1 point)
Like Costa Vida's Facebook page (1 point)
Comment on this post and let me know what your favorite Mexican food is.(2 points)
Follow us on our new Instagram account (3 points)
Good luck!
Please note this giveaway will end on Tuesday, November 24th at Midnight. So hurry and get your entries in!
Giveaway Disclosure (The Quick Version):   Giveaway will close on Tuesday, November 24th at Midnight EST. One winner will be selected from all entries and selected via random draw through Random.org. Winner(s) will be notified via email & have 48 hours from time of notification to submit their mailing address.
Disclosure (The Longer Read): While this giveaway is being promoted on Facebook, it is in no way associated with, sponsored, endorsed or administered by Facebook. By entering this giveaway, you acknowledge this and release Facebook from any responsibility of such. Furthermore, you acknowledge that any information provided for entry is being provided to Cumming Local and not to Facebook. No Purchase necessary. Giveaway open to all residents, 18 years of age or older, in the US (although it makes most sense to enter if you're in the Atlanta area where prize is available for redemption).  This giveaway opens at time of publish and closes November 24th at Midnight, EST.  Entry is only accepted via the forms listed above (completion of tasks & entry of comment on this post). Prize is valued at less than $500. The number of eligible entries received determines the odds of winning. Winner(s) will be selected via Random.Org and notified via email. Winner will have 48 hours to claim their prize & provide a mailing address for shipment. If unclaimed, a new winner will be selected in the same manner. By submission of an entry, reader acknowledges that they are 18 years of age or older and also grants Cumming Local the right to use their name in a winner's announcement, if applicable. By submission of entry, reader agrees to hold Cumming Local harmless in the event that the prize in some way negatively impacts the winner. Giveaway hosted by Cumming Local, LLC PO Box 1100, Cumming GA 30028. Void where prohibited by law.