50+ Date Night Ideas In & Near Forsyth County
There are plenty of places to spend a date night or day in or near Forsyth County. I thought today I would compile them together in one list. Whatever you do, I hope you enjoy each other's company. I know for me, it's always so refreshing to be out with my spouse and no kids!
This article is sponsored by: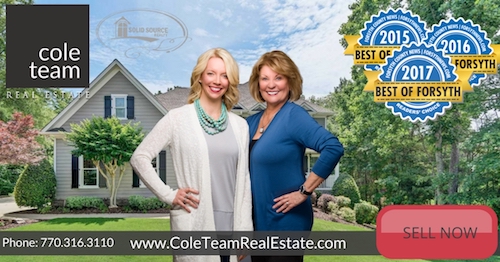 In Forsyth County
Located all over Forsyth County, you will find some great spots to spend time with a loved one or even a group of couples. Whether it's a tasting event or to grab drinks or even a night out with a group of couples – you can find plenty of date night options right here in Forsyth County.
Vickery Village:
Pinspiration: Want to try something different for your next date night? Sign up for a splatter date night package at Pinspiration. They have several packages available. Check it out on their website.
Tanners & Cherry Street Brewery: On Saturdays at 3pm, you can stop by for a tour of this locally owned and operated brewery. This makes for a fun afternoon activity and then you can eat dinner afterwards at Tanners or one of the other Vickery Village restaurants.
Branchwater: We like to eat here for special occasions like birthdays or anniversaries. Chef Todd is so talented! They also have a great patio and live music during the week.
Nido Cafe: Nido is definitely a great breakfast and lunch spot. In the evening, it has a beautifully romantic environment. And with good Spanish wine, tapas, and chocolate – my heart is happy! I recently shared an article that I believe you will find helpful – Nido Cafe: 5 Reasons To Go For Dinner This Weekend.
Cinco's: The rooftop bar makes Cinco's appealing when the weather is warmer. Even when its cold outside, the patio downstairs has warmers to allow you to dine outside and stay warm. And can you ever go wrong with Mexican food?
Happy Belly Kitchen: Happy Belly Kitchen is a wonderful restaurant that you can't forget about. They keep the grab n'go fridges filled with dinners to take home for an "at-home date." And they are a fabulous location to enjoy a healthy and delicious dinner together. When it's warm, you can dine outside as well.
Village Italian: This restaurant was closed for quite some time due to a water pipe busting leaving lots of water damage. But they are open again! We love everything we have ever tried here. If you haven't been, definitely go support this small local business now that they are open again.
Collection at Forsyth County:
Cheeky: Recently we went to Cheeky for drinks and apps. We sat at the bar area and enjoyed some chips and guacamole with our margaritas. A little tip from me to you, go early during their happy hour for half priced apps.
AMC Theater: Catch a newly released movie at the movie theater. With all the great restaurants, you could easily grab dinner in the Collection and then head to the movies.
Talk of the Table: We love going to the wine tastings at Talk of the Table. They are also a great place to stop by and pick up a bottle of wine to take home for an "at-home date night."
Grub Burger: We love this place for a date night. The burgers and the boozed milkshakes are to die for! I especially like it because I can get a burger with a gluten free bun here. And the buns are really fabulous.
Marlow's: Marlow's has always been one of our favorite places to eat dinner at when we visit the Collection at Forsyth. I love their lettuce wrapped burgers and the summer salad. I also love their drinks and appetizers. The environment and great staff help the situation as well.
Jim n Nick's: My husband loves BBQ so we try to eat at Jim n'Nicks from time to time. They have some great specials so be sure to check that out before heading there.
Mellow Mushroom, Ichiban, Ted's Montana Grill, Carrabba's, and Zoe's: These are all great date night options for you! We have our regular places and I'm sure you have yours. But I wanted to mention these because Collection at Forsyth has a great variety of restaurant offerings.
Around Forsyth County
Lake Burrito & Malvi: Oh how we love all things about Lake Burrito. We are big fans of the food and staff. We could literally eat Lake Burrito multiple days in a row and be happy. The food is always fresh and full of flavor. If you didn't know – they have an amazing breakfast on the weekends. If the kids are spending the night with their grandparents, we will definitely grab breakfast before they come home. And for such and dinner, I love their chicken soup and my husband loves their pineapple pork in a burrito. We also like to visit Malvi for dessert. Be sure to check their hours before heading over.
Take a Painting Class: I think doing a painting classes together would be so much fun. There are great options through AR Workshop, Pine & Pigment, and Pinot's Palette in Johns Creek. Be sure to check out their schedule and sign up for one!
Cumming Fairgrounds: Sometimes there are events going on at the Cumming Fairgrounds. Be sure to check their calendar to see if there is anything going on – www.cummingfair.net
Go Hiking Together: We love to hike Sawnee Mountain! This is always a great date day experience. The Indian Seats hike is easier than the Mountainside hike. Just thought you'd like a headsup on that!
Have A Picnic At The Park: Of course this totally depends on the weather, but if it's a nice day a picnic would be lovely! Grab a sub from Publix or make your own meal at home, then head over to one of our parks for a beautiful picnic lunch or dinner. Here is a list of our parks – 20+ Parks To Visit in Forsyth County
Going Shootin': What's more romantic than a little friendly competition. Rent a gun or bring your own to Country Folk's Superstore Gun Range and rent a lane. In fact, often they run a special for $25 on Friday from 4-8pm. For the $25 you receive: 1 lane, 2 shooters, and 1 target. Sounds exciting to me! Here's a tip – expedite your check in process by printing off the documents online and signing them in advance.
Listening to Live Music: Believe it or not, we have many restaurants in Forsyth County that offer live music. You will want to connect with each of the restaurants directly for exactly what they have to offer.
Have A Date Night At Home: Sometimes an "at-home date" is just what you need. We do this often when we want to have a date night without having to use a babysitter. Just get the kids to bed a little early (ours like to read before bed so it's special for them to go to bed and be responsible for turning off their light at 7:30pm) and either cook dinner together, grill, or order takeout to share. We also like to get a Redbox movie or binge on shows on Hulu or Netflix. So if you have a good show recommendation, let me know!
Tam's Backstage or Tam's Tupelo: Both of these restaurants have excellent food! We like Tam's Backstage as a place for celebrations. We've been there for multiple birthday or anniversary celebrations. Their grilled lobster is amazing! At Tam's Tupelo, we really liked the wings appetizer.
Stars & Strikes: I tend to think of Stars & Strikes as a place to go with the family. But it's also a super fun date night. Cosmic bowling or just regular bowling is a way to laugh and compete with each other. Check out their daily specials to see if you can use one of them to save some money too!
Lake Lanier: You can take a day trip to Lake Lanier and rent a boat to take out on the water. Or you can even stay at the resort up there. Lake Lanier is also home to many events and activities. Check out their website for more things to do there.
The Ice: I'm gonna be real honest here. I cannot ice skate. So what could be more fun than doing something you aren't comfortable at doing? You gotta just sit back and laugh. Ice skating will cause you to hold hands and lean on the wall a lot!
Let's Roll: Roller skating doesn't just have to be for kids. I think being a kid with your partner is always the best equation for a great date night or day. When we go roller skating, it takes me straight back to middle school. Hahaha!
Antique Shopping: Something we love to do is hop in the car and drive around looking to do some antique or yard sale shopping. You can check out our website calendar for any yard sales. And you can check this article out for finding antique stores: Antique Stores in Forsyth County.
Near Forsyth County
Main Event: At Main Even – you can eat, bowl and play games. It's located in Alpharetta so it's not too far away. They offer daily specials so make sure to check their website for more information on that.
Andretti's Indoor Kart & Games: Just as the name describes you can drive indoor karts and play games here. But that's not all – you can eat there as well. Be sure to check their website for daily specials and prepaid deals.
Take A Cooking Class: I love to cook so being able to do it with my husband is a win in my book. We have browsed the options on groupon. But our favorite one is through Sur La Table. They offer all types of classes. We have always wanted to try the Big Green Egg class. But I've loved the ones we have done. Highly recommend it!
Top Golf: If you have never experienced Top Golf, then you'd got to check it out. I love a good healthy competition. Top Golf was a great place to do that. And the best part is it doesn't matter if you are good at golf or not. I think luck plays into it for sure!
Ponce City Market: In just under an hour you can be to Ponce City Market for a great night out. We love all the food options there. And dessert is even better. Last time we were there, I took notes just for you. Check out 5 Reasons Ponce City Market Makes A Great Date Night.
Chattanooga, TN: When I think of day trips with the family, I always think of Chattanooga because it's a only a few hours away and we love it there. But it doesn't just have to be the family. It could be a great way to sneak away for the day. We enjoy the Tennessee Aquarium and lots of the restaurants (plus ice cream at Clumpies). Check out our last trip to the Tennessee Aquarium.
Dahlonega: Dahlonega is one of our favorite places to go on a wine tasting tour. Our favorite winey is Three Sisters, but really we love them all. To find more wine tasting locations in North Georgia, check out our post – Top Ten Locations For Wine Tasting In North Georgia.
Avalon: You could spend the whole day at Avalon and be totally content. When we have gone for a night out – We like to start at Cru Wine Bar for some wine, then head to Brine for seafood apps and finish the night out at Rumi's splitting a delicious Peruvian meal. And don't forget about the movie theater here. It has lazy boy recliners you reserve before you head there. It's seriously the most comfortable movie watching , i've experienced. Here is a list of all the restaurants in Avalon.
Chuy's: You may have noticed a theme. I love Mexican food. We love eating at Chuy's because it's tex-mex. We used to have to drive to Atlanta to dine here but now there is a location in Alpharetta!
Want to head into Atlanta? Our friends at 365 Atlanta Family put together a great list of ideas in Atlanta that won't disappoint. Find over 75+ Date Night Ideas in Atlanta.
What is your favorite place to go out on a date?
---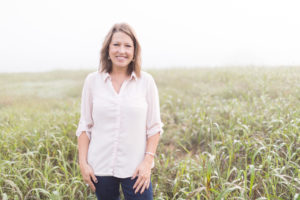 Rachael Walkup has lived in North Georgia all her life. Since 2006 – The Walkup family has made Forsyth County their home. Along with being a wife and mom, Rachael is an avid blogger, social media expert, and owner of CummingLocal.com. Her time is spent promoting local events and small businesses in North Georgia.  With a background in Marketing and Sales, coupled with her experience in Project Development and Search Engine Optimization (SEO), Rachael offers consultations and classes to help clients reach their fullest potential.