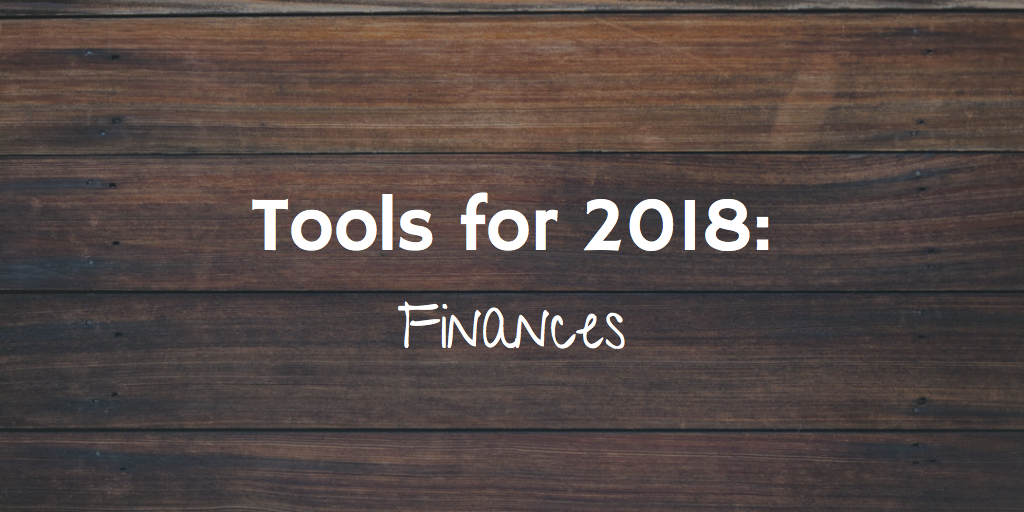 Tools for 2018: Finances
Each week on Thursday for the month of January we are sharing Tools for 2018. We are currently in week three of our tools for success this year. To check out the other weekly topics – click here: Week One: Getting Healthy with Meals or Week Two: Getting Healthy with Fitness
Finances, budgeting, plans, savings, and more! When it comes to finances there is always something to be done. Personally, we made some changes to our finances and it has already made a huge difference!
Here are some examples in no particular order:
Use a budgeting app, website or system



This is HUGE for me and my family! There are plenty of options for systems to help you with your finances. Mint.com, Quickbooks, and more. My favorite is YNAB (You Need a Budget). You can check it out by clicking here. I highly recommend it!
We made this change about 7 years ago. It does take some tweaking but using cash to pay for some items definitely makes you save money! Click here to see more details about this cash envelope system.
Speak with a financial advisor



Maybe you could save money on your insurance plan or possibly your mortgage/rent. Or what about retirement? Are you currently saving for retirement?
If you've been looking for a local person to help guide you, Kurt with Arseneau Advisory is NOW OPEN in Vickery Village! He has written two fabulous articles for us to glean knowledge from.
Check them out here: Here's Why Your Friends Are Going Broke and How To Budget Your Next Vacation
And don't forget to be sure to like Arseneau Advisory on Facebook. **They are having a FREE Shredding Event on 1/27!**
Call your utility companies
Every year I call each of my utility companies one by one to see if they had any deals coming up. Every time I end up surprised! Most of the time, because of my good payment history, I'm able to lower almost every one of my bills. My motto is – it never hurts to ask!
Any other ideas for helping with finances?