Here's Why Your Friends Are Going Broke
Most of the time when I meet with people and talk about personal finances, topics include credit card debt, savings, investments, insurance, and taxes creep into the discussion. Since nobody wears their net worth on the back of their shirt like a number, we truly have no idea what our friends or neighbor's real personal financial situation is. What I have found to be very true is what appears to be huge success around you is nothing more than a mirage of people living to pay their bills on a month to month basis. None of these people will ever tell you they are drowning, but people around you are going broke every day and here are the reasons why.
Ego – Our is ego is something that can make us stronger or become an obstacle to achieving success. The part of your mind that contains your ego, is your memory. This is where your planning and reality take shape. When it comes to money, ego is one of the main drivers that can make people around you go broke. This doesn't mean that they are living in a home that is ready to be torn down, but it does mean they are fulfilled by trying to keep up with the Jones'. They are eating out on a regular basis, hitting the new latest and greatest restaurants, and paying for the entire tab when they are out with you. Think to yourself how your ego will react when your friend or neighbor puts in a new pool, buys that new boat, or takes that Italian vacation you have dreamed of.
Education – In my opinion, time is now the number one money killer in today's society. We have so much information coming at us, it becomes very difficult to decipher fact from fiction. People you know who are going broker or are broke, are too ashamed to ask for help because of the embarrassment they hold. They assume searching on the internet for the answers will give them all the information they need.   However, purchasing decisions and investment decisions have become more complex. Your benefits at work have become more complex and difficult to understand. Even your credit card company is requiring you to read the fine print, that seems to be 3 pages long now. At the end of the day, just because you are college educated, doesn't mean that you are financially educated. When was the last time you took a personal finance class either in the classroom or online?
Irrationality – The truth is that most of the people around you, including your friends, make irrational decisions around their money in spite of the facts in front of them. For instance, some people don't take advantage of the free match in their 401(k) from work. They simply don't believe they can save money. I mean come on, we are talking about FREE money! We are in a great bull run in the market, however many of you are sitting their riding out this roller coaster. It may make sense to take some of those gains, depending on your situation, because will this market continue to go up forever? It is similar to playing black jack, thinking you can beat the dealer forever. We even convince ourselves, that putting in a pool will raise the value of our home, even when all the statistics say otherwise. For these exact reasons, it is important to have outside counsel when making these important financial decisions.
The reality behind all of this is knowing and doing are two very different concepts. We all know we need to exercise, yet without a weekly regimen most of us never get off the couch. If you ask your friends what their biggest worry is in life, they won't say their health, 99% of them will respond with one word "money." If this is the case, then why are so many people, including your friends, going broke and living to just meet the standard of life that they have built for themselves?
---
More About Kurt Arseneau: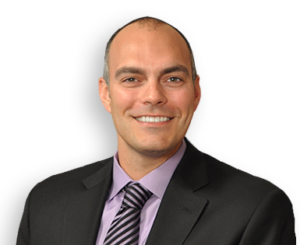 Kurt has been in the financial services industry for over 15 years. He previously owned 4 companies in the Chicago area that primarily helped financial advisors with marketing and financial planning support. He currently serves as the primary Investment Advisor Representative at Arseneau Advisory Group.
Kurt has been featured in publications with ABC, CBS, FOX, and NBC to name a few. Recently, Kurt became one of the few Asset Lock Equipped Advisors in the country. Asset Lock is a proprietary technology tool used to monitor a person's 401k, TSP, 403b, IRA, or brokerage account. Arseneau Advisory was built on being Holistic, Unbiased, and a client-first company.
Kurt and his wife Brynn (currently the CFO of Arseneau Advisory Group) live in Cumming with their 3 daughters. In their spare time, they volunteer at church, love to travel and spend time with family and friends.
Connect with Arseneau Advisory Online: Website | Facebook