Things To Do in Forsyth County for Thanksgiving 2016
1. Restaurants open on Thanksgiving Day:
We did a quick Facebook poll for this. Here are some of the options that our readers recommended: Ted's Montana Grill, Cracker Barrel, IHOP, Waffle House, Smith House (Dahlonega), Lanier Land Islands, Golden Corral, Dillard House (Dillard), Milton's (Alpharetta), Amicalola Falls & More!



2. Run the Thanksgiving Day Gobble Wobble: Choose to run either a 5k, 10k, or Half Marathon and earn your Thanksgiving feast this year! Be sure to use the Cumming Local promo code to save $ on your registration fee. Click here to get the codes. **PLEASE NOTE: the 5k and 10k are SOLD OUT. But there are still few spots in the Half Marathon**
3.  Shop for a Christmas Tree at Bottoms Christmas Tree Farm: This wonderful tree farm opens on Thanksgiving Day. They will have Christmas tree shopping and family farm fun.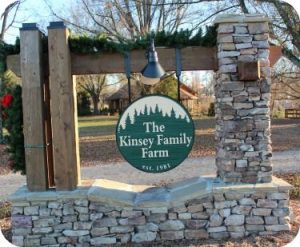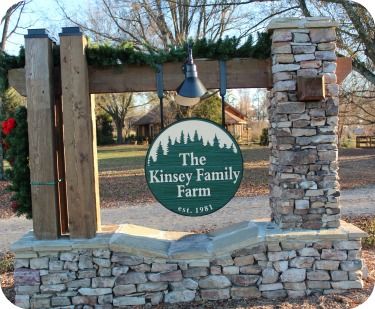 4. Go to Kinsey Family Farm: They will be open the day before and the day after Thanksgiving. This farm offers a hayride, catfish feeding, lots of Christmas trees (including the option to cut down your own.), and much more!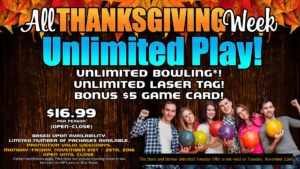 5.  Bowl Together:  Stars & Strikes is having an unlimited play (bowling & laser tag) promotion all Thanksgiving week. It's $16.99 from open-close. Click here for more information.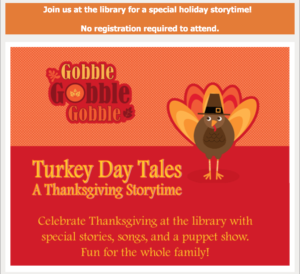 6. Go to a Thanksgiving Story Time at the Library: We have lots of options for you to chose from during the week of Thanksgiving. There will be stories read, a puppet show, songs, and much more! Click here for more information.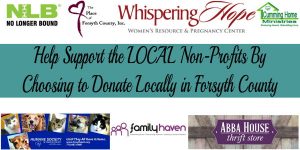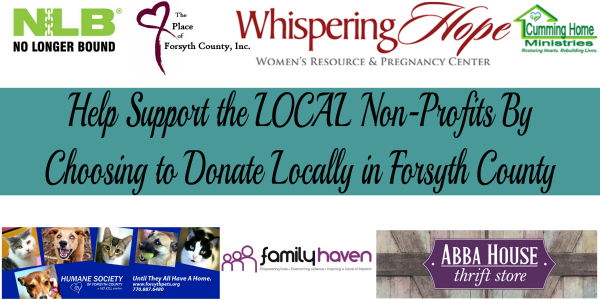 7. The Great Winter Clean Out & Donate in Forsyth County: I love to take advantage of everyone being home during the week of Thanksgiving. We use the time to clean out drawers, closets, and more! The playroom and kids' rooms get organized. It's a family purging event. Anyway, once we get everything together – we choose a local non-profit to donate to. Here's our round-up of the non-profits and what they stand for. 


8. Volunteer Together as a Family:  Cumming First United Methodist church is in need of volunteers for their FREE Thanksgiving meal for the community. You can sign up here. We also have a round-up of other places you can contact about volunteering. Click here to see that post.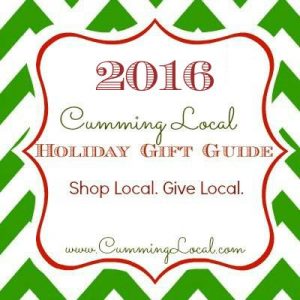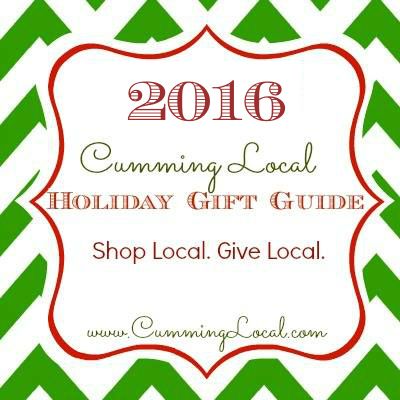 9. Do Some Holiday Shopping in our Holiday Gift Guides: We just launched our 2016 Holiday Gift Guide full of ways you can SHOP LOCAL this year. There are two guides – One for Products and One for Services. Happy Shopping!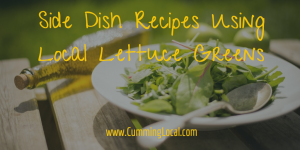 10. Try Out a New Side Dish Recipe: We have rounded up some side dish ideas using the delicious local lettuce greens from Circle A Farms. Be sure to grab your $2 off coupon too!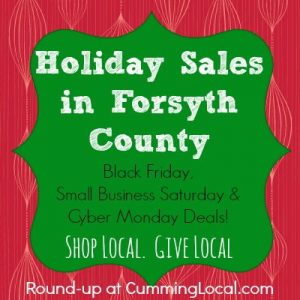 11. Shop the Holiday Sales: We have a round-up of Black Friday, Small Business Saturday & Cyber Monday deals for you! Click here to see it all!
And be sure to check out a round-up by our friends at 365 Atlanta Family for some more ideas in the Atlanta area.
Note – we will continue to add to this list! Keep checking back in. And as always if we are missing anything, please let us know!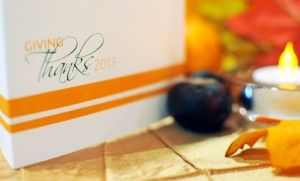 Happy Thanksgiving!