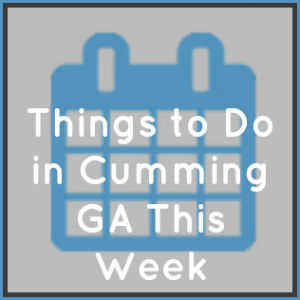 Things to Do in Cumming GA This Weekend:  April 29-May 1



We wanted to let you know that our friend, Garrison Portraits has had a few spots open up for her Cumming GA Spring Mini Sessions. If you are interested in setting a time for pictures, email her at garrisonportraits@gmail.com.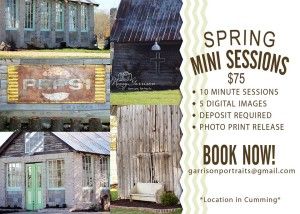 Also, we'd like to wish all the MOMS a very happy Mother's Day weekend. If you need ideas of things to do or gifts, check this round-up out.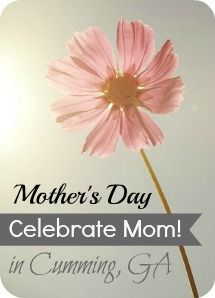 Please make sure you stay in the loop by subscribing to our daily newsletter – it's the easiest way to know about things to do in Cumming GA & Forsyth County!
Also, be sure to take a look at our Calendar of Events page for a full listing, plus you'll find all the details on the following:
FRIDAY: 
Computer Classes for Beginners
Busy Builders at Hampton Park Library
Kid's Canvas Workshop
And More!
SATURDAY:
Quail Hollow Subdivision Yard Sale
Home Depot Workshop
Kid's Club at Michael's
Wine Tasting at Jax Fine Wine and Spirits
And More!
SUNDAY:
Our church list has been updated recently: click here.
Click here for all the Calendar information.
Coupons & Deals:
Kids Eat Free
Take a break from cooking this weekend and go out to eat where the Kids Eat Free
Don't Miss these Posts:
No matter what you do this weekend, we hope you enjoy it & have a safe one!