The following post is written by Christina LaPlaca, a high school student and part of the Honors Mentorship Program at Forsyth Central.
The newly franchised addition to the Star Wars productions, "Rogue One: A Star Wars Story," certainly makes for a wonderfully entertaining excursion for all of the life-long fans out there! With unexpected duels, newly developed characters, impressive action, and, of course, reference to the original movies, this prequel is sure to satisfy the curious hearts of supporters everywhere.
Rogue One is about a common criminal, who also doubles as the daughter of an imperial scientist, striving to find a way to win her freedom by helping the rebel cause collect valuable information. Through this epic two hour movie journey, the protagonist – Jyn Erso, finds herself caught between her devotion to her friends, the love for her father, and the impending urge for freedom tangibly felt across the galaxy. It's a heartbreakingly tragic story; one quite unlike the rest of the Star Wars franchise. While the rest of the movies involved the inclusion of The Dark Side, there are always silly puns from the sidekick, intense sass from the robots, and general fun from the entirety of the cast. This movie, however, constantly took on a more depressing mood; while it was immensely entertaining, it remained dark throughout its entirety. While I did see a few younger children in the audience, this may be an experience best shared with your older, teenage kids.
Despite the intensity of the storyline, there are many other remarkable aspects of the movie that make it outstanding. The animations and special effects are quite literally out-of-this-world, and every minute will leave you breathless. The variety and multitude of twists and turns will leave you on the edge of your seat and the conclusion will leave you breathless. The conclusion may even make you slightly angry.
While this may be a movie best seen with older kids, it will certainly be one for the books, and is definitely my favorite of all of the Star Wars' movies.
For tickets to see this movie at AMC Avenue Forsyth 12, click here.
---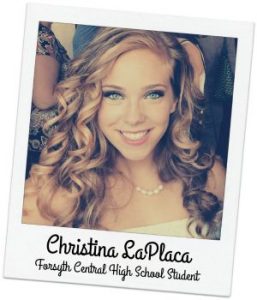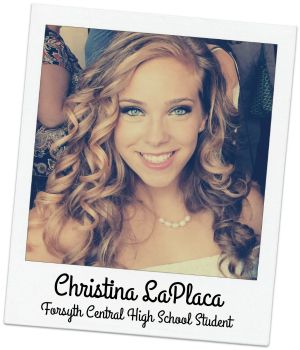 Christina LaPlaca is part of the Honors Mentorship Program at Forsyth Central High School. She recently shared some facts about herself. You can read that article here.
To learn more about Christina and our other contributing writers, click here.