I am so thankful for great partnerships in this community! I have several writers that cover various topics. The topics range from Disney travel to mom tips and encouragement to health and wellness and everything else in between. If you have an area that you are passionate about, please reach out to me about being a contributing writer. Now without further ado – I would love to introduce you to my fabulous contributing writers team! Thanks,  Rachael Walkup
---
Jessica McGee – Travel Editor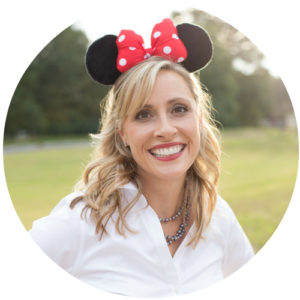 For years, Jessica has embraced the fun, adventure, and growth that comes from travel, prompting her to become a travel agent in early 2015. As an Authorized Disney Travel Planner, and a mom to two tween boys, Jessica has fully experienced every thrill attraction and enjoyed everything Star Wars at Walt Disney World. She knows how to save the day with the Marvel heroes at Disneyland. And she knows the award-winning service and relaxed fun aboard the Disney Cruise Line. Plus, outside of Disney destinations, she's even cast a magical spell with Harry Potter in Universal Studios. And she loves helping other families create magical memories of their own.
Jessica, her husband Matt, and their two sons have lived in Cumming since 2012.
For Disney news & specials, follow along online: Facebook
---
Dr. Kristin Marchman, Essential Wellness Chiropractic – Health & Wellness Editor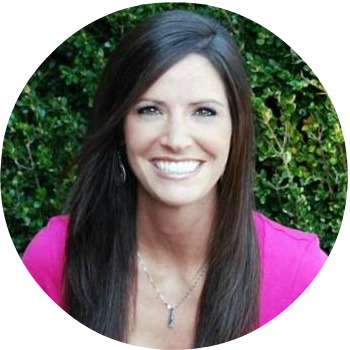 Dr. Kristin Marchman is excited to serve the Cumming community and assist in educating about health and wellness.  As a member of the International Chiropractic Pediatric Association and Georgia Birth Network, Dr. Marchman is dedicated to providing optimal health to her patients through chiropractic care. She is certified in the Webster Technique for pregnant women, a specific chiropractic analysis and adjustment that reduces interference to the nervous system and balances maternal pelvic muscles and ligaments. This in turn reduces torsion in the uterus, a cause of intra-uterine constraint of the baby, and allows for optimal fetal positioning in preparation for birth.
While Dr. Marchman specializes in pregnant women, children, and athletes, she welcomes patients of all ages and from all walks of life. Dr. Marchman has a passion for serving others and cannot imagine doing anything else. Outside of the office, she an active member of Browns Bridge Church and the Cumming-Forsyth Chamber of Commerce. She spends her free time staying active, traveling, and spending time with her husband Tyler and two sons, Tanner and Brody.
Connect with Dr. Marchman Online: Website | Facebook
Office Phone: 470.522.7801
---
Casey Ross, Bulletpoint Dad – Fatherhood Tips & Encouragement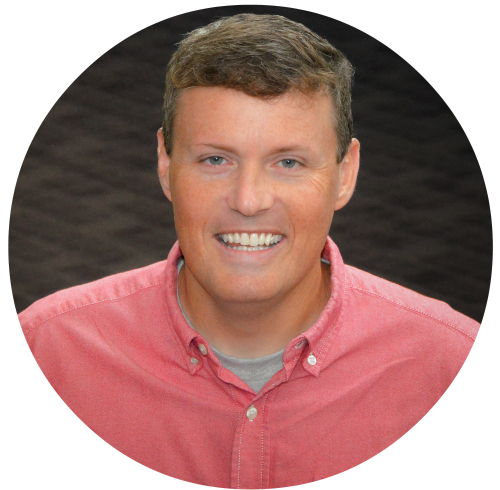 Casey has been married to Julie for over 20 years and is the dad to one daughter (Bennett who is in high school and plays volleyball and basketball) and two sons (Canon and Teague who are in elementary school and play soccer and basketball.) All three kids attend Horizon Christian Academy (HCA.) He grew up in South Carolina and got his undergrad at Presbyterian College and his masters at Southern Seminary.
The Rosses moved to Cumming in 2008. Casey worked at Browns Bridge Church for almost five years and now works at North Point Community Church. Julie teaches at HCA.
Casey and his family share some common loves: the Atlanta Falcons / United / Hawks, Mexican food, Hilton Head Island, and just about any kind of competition. Julie and Casey mentor engaged couples, lead married small groups, and lead small groups called Starting Point at their church. If Casey is not at home or work, you can probably find him at Chick fil A enjoying a Frosted Coffee and a Diet Dr Pepper or working out.
Connect with Casey Online: Blog | Twitter | Facebook 
---
Karen Stubbs, Birds on a Wire – Motherhood Tips & Encouragement Editor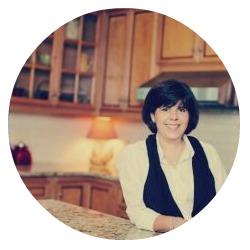 Karen Stubbs is the founder and leader of Birds on a Wire, a ministry designed to equip moms through truth, encouragement and community. Karen is the wife of Greg Stubbs, they have four children, Kelsey, Emily, Taylor and Abby and reside in Cumming, Ga. After graduating from Auburn University, she and Greg moved to Virginia Beach where Greg served in the Navy as a fighter pilot. The Navy was where Karen gained her passion for motherhood and grew in her reliance on God to get her through the tough Navy years as a young mom. She is passionate about challenging moms to experience motherhood in the way God intended it for them and their families.
About Birds on a Wire:
Birds on a Wire is a ministry designed to encourage moms and equip them with Godly practical advice so that they will be able to parent with confidence and feel confident in their ability as a mom. As a mother of four I know firsthand how difficult raising a child is in today's society. A mom can feel isolated, ill-equipped and unsure of herself and her mothering skills. BOAW pulls alongside moms to give practical advice and assure them that their heavenly Father is with them in this journey. If you have little ones or teenagers or any age in between, join us on this journey of motherhood.
Connect with Karen & Birds on a Wire Moms Online: Website | Facebook | Twitter
---
Amy Churchill, Just One Africa – Non-Profit Editor
Amy loves to serve others, it doesn't matter if it is preparing meals for her personal chef clients back in the states, or if it means walking home to home to home in rural Kenya conducting follow up on our Clean Water Program. She is at home wherever she is, especially if a cup of coffee is in her hand, her husband of 20 years, and 3 awesome teenagers are with her. Coming from a long line of family members who dedicated themselves to caring and serving others, it seems only natural to continue on with the biggest blessing, which is being able to serve together in such significant ways as a family. Seeing how her children have embraced the changes they have made as a family to start up and grow Just One Africa, have been a constant source of inspiration and reinforce that it really does take JUST ONE person to make a difference!
Connect with Amy & Just One Africa Online: Website | Facebook | Twitter | Instagram
---
Ashley Jansen, a Forsyth County resident & mom – Reviews Editor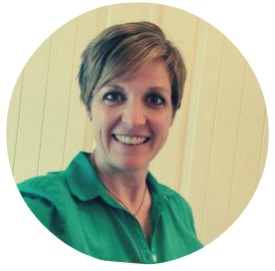 Ashley Jansen is wife of 14 years to Mark and mom to three boys, Hamilton (11), Luke (6), and Garrett (3). Originally from Texas, she has lived in Forsyth County for the last 15 years. She graduated from Baylor University with a BBA degree in 2001 (before Chip & Joanna Gaines put Waco on the map). She loves Mexican food, watching football and baseball, reading a good book, making Excel spreadsheets, and prefers candy over chocolate and Dr. Pepper over Coke. Before becoming a stay-at-home-mom she was a teacher at Forsyth Central High School for a couple years and on staff with North Point Ministries, Inc. for seven years. She and her husband are active in Browns Bridge Church serving as adult small group leaders, 2to1 premarital mentors, and GroupLink connectors. She also serves as Coordinator of the local Cumming class of Community Bible Study and on the Advisory Team of Titus2 Mentoring Women. She is a recent breast cancer survivor, but still prefers purple over pink.
Connect with Ashley Online: Facebook | Instagram
---
Craig Crawford, Southern Way Insurance Agency – Insurance Editor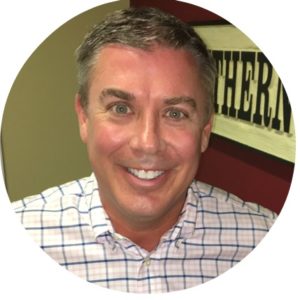 Craig was pretty much "born" in the insurance industry. He started working for his father's insurance company doing odds and ends on the weekends at age 14. Once he graduated from Georgia College and State University with a business degree he wanted to continue on the insurance path. He started working with Unisun Insurance Company based out of Charleston SC in the claims department. There is no better way to learn an insurance policy than being in claims! He then wanted to move back home to Atlanta and worked for Progressive Insurance Agency in their claims department. In 1995 Craig had the opportunity to join Southern Way Insurance as an agent and managing the office. In 2002 he was named Vice-President and owner of the agency. Craig strives on being your local insurance expert and consultant. He makes it a point to get to know each client in a personal way in order to best serve their insurance needs.
Connect with Craig online: Facebook | Website
---
Morgan Champion, student at North Forsyth High School – Teen Editor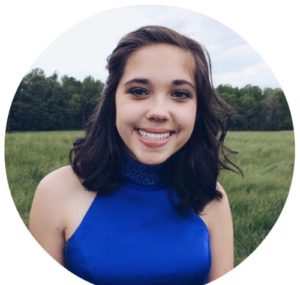 Morgan Champion is an ambitious North Forsyth High School senior who believes in the power of serving others, reaching for her dreams, and having a positive attitude—no matter her circumstances. Besides writing for "Cumming Local," Morgan enjoys volunteering at her church, at the Forsyth County Peer Court, and at various clubs and organizations throughout her school. Additionally, she is honored to work as a media and advertising intern for a nonprofit organization called PERIOD, which distributes menstrual products to homeless women in need. Morgan has a soft spot for all of her amazing friends, family, and mentors, as they have been her anchor throughout the crazy rollercoaster of life. In the future, she hopes to attend college and major in communications and religion, but for now, all she can do is pray, serve, and attend the occasional concert.
---
Julie Brennan, publisher of My Forsyth Magazine – Forsyth Foodie Editor
Julie Brennan has been publishing My Forsyth magazine since 2010.  She has served on the United Way Board of Directors and Community Investment Committee, and currently serves on the Board of Directors of Mentor Me North Georgia and No Longer Bound.  Julie volunteers as part of the Kick It Up and REACH programs for MentorMe North Georgia, South Forsyth High School Culinary School Program, and the Forsyth County Schools College and Career Development Program.  She is a graduate of Leadership Forsyth, the recipient of the Forsyth County Court Appointed Special Advocate Light of Hope award and the Cumming Forsyth Chamber of Commerce Steve Bloom Award. Julie holds a Master's Degree in Business Administration and a Bachelor's Degree in Psychology.  She is a Paul Harris Fellow and past-president of the Rotary Club of Woodstock.  Julie was born and raised in the island of Vieques, Puerto Rico.
Connect with Julie & My Forsyth Magazine online: Facebook | Website
---
Morgan Brock, It Is What We Do Blog – Fashion Editor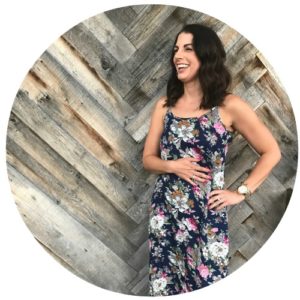 Morgan has been married to her husband Jeremy for 12 years and is mom to two boys, Bennett and Walker.  She graduated college with a degree in Finance but never loved working in that field.  She has always had a love for fashion and shopping.  Her goal is to help people find great clothes that they love and feel confident in. She finds so much joy in that.  She is also a frugal shopper, so she loves sharing where to find great deals.  Her belief is you don't have to spend a lot of money to look your best!  All of this led her and her best friend to start a fashion and lifestyle blog.
Connect with Morgan & It Is What We Do Blog: Website | Facebook | Instagram | Twitter | Pinterest
---
Sarah Trulove, Trulove Photography – Photography Editor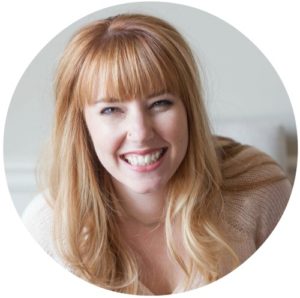 Sarah is a local family and senior photographer, yogi, & creative. While photography is her passion, she also loves to paint, run, read, eat & sip coffee in the morning sunshine. When she started her business, she focused mainly on weddings only to realize that families are where her heart is. She's always loved children, holds a degree in social work and child advocacy and volunteers with children in foster care alongside her photography business.
In addition, to photography, Sarah is opening Village Yoga this summer in Vickery Village!
Connect with Sarah and Trulove Photography: Website | Facebook | Instagram | Office Phone: 678 856 6313
---
Jill Thornton, Cumming Strength & Fitness – Fitness Editor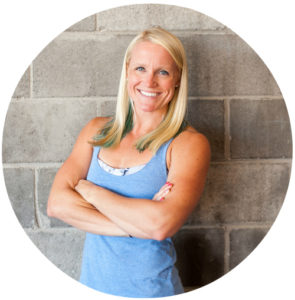 A mother of two, wife, and gym owner- her passion for helping others is infectious.  She channels her passion for fitness from her athletic background as the co-owner at Cumming Strength and Fitness located just west of downtown Cumming. Today, Jill is a competitive weightlifter and a top CrossFit athlete. What Jill loves about spreading her passion for fitness is having the opportunity to coach people in reaching their goals and seeing them build relationships through Cumming Strength and Fitness.  Jill leads a professional coaching staff at CS&F that is changing lives through education and inspiration to aid them in reaching their goals.
Connect with Jill and Cumming Strength & Fitness: Website | Facebook | Instagram