Introducing Christina, Honors Mentorship Program
I'm very excited about this 🙂 I applied to be part of the Forsyth Central Honors Mentoring Program last year. And I've been waiting for a student to be interested in pursuing a career in writing. For the 2016-2017 school year, I have been matched up with Christina LaPlaca. She is going to be a great addition to my contributing writers for Cumming Local.
Help me to give her a warm welcome to Cumming Local!
I interviewed Christina last week. Below are some of the questions I asked her…
Question #1 – Tell me about yourself.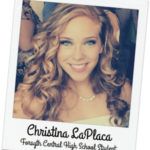 My name is Christina, and I have spent my entire life here in Cumming, Georgia. I enjoy singing, acting, various sports, and yes, even school. (I take a distinct pride in being the self-acclaimed dork I am today.) My love for Jesus, though, has to take first place in this race of self-expression. Without Him, nothing would seem right.
Question # 2 – Where do you see yourself in five years?
Honestly, I hope I'll have a plan by then. As of right now, I'm only sure that I'll be in college; even so, I still don't know what I'd like to study! I'll most likely continue my involvement with Simple Charity (a Christian club I adore) at whatever school I choose to be a part of, and hopefully I'll be on my way to graduating!
Question #3 – What is a favorite pastime of yours?
Well, whenever I get to enjoy free time, I'd like to say that I sit in the loveseat next to the fire, sip on a warm cup of tea, and read a heart-warming novel. But while I do that from time-to-time, let's be honest: I'm a teenager. My pastimes include watching TV and snacking on anything I can find. Don't get me wrong, I love a captivating story as much as the next person, but when Criminal Minds is on, nothing can deter my focus.
Question # 4 – Who is an inspiration of yours?
I know this may seem cliché, but my mom has been, and forever will be, my hero and inspiration. She has pushed her way through some extremely trying times, while still remaining strong enough to be my rock. She puts others before herself, and never rests until she knows that everyone around her is alright. She showers my family with love and attention; my mom is my best friend.
More information about the Honors Mentorship Program: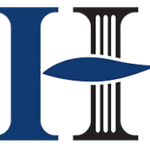 The Honors Mentorship Program is a course that focuses on the student. In this program, students embark on a year-long journey of an internship in the career/field of interest that they are passionate about.
Watch this video for a look into the program.
Within this program, students are challenged to communicate effectively with their mentor and co-workers in their internship, but also when it comes to communicating and presenting their capstone project to a relevant community group
For more information, please visit the Honors Mentorship Program website.