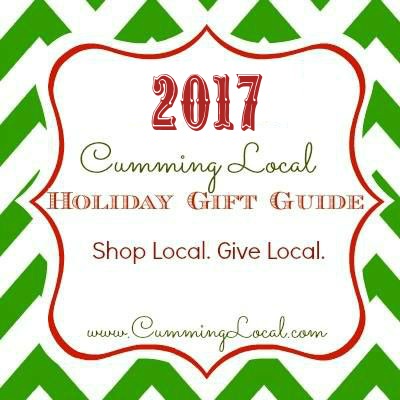 Holiday Gift Guide 
Are you ready to SHOP LOCAL & GIVE LOCAL this holiday season?  We're hoping to make the process a little easier for you.  We're excited to have the following business sponsors and affiliates supporting this year's 2017 Holiday Gift Guide!
---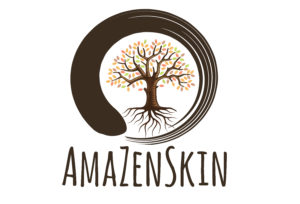 Nourish your body, mind, and soul..from bath bombs to body scrubs, all AmaZenSkin products are handcrafted using all organic ingredients. Choose your products based on your mood. Don't see the scent you are looking for? That is OK. "Just let us know and we will be happy to accommodate with any special orders. We treat our customers like family and want you to be happy with your purchase. Be sure to spread the love by referring friends and family."
All of the AmaZenSkin products make terrific gifts. Contact Amazen Skin at amazenskin@gmail.com to schedule your complimentary consultation for AmaZen holiday gift sets. Have a Namaste Day!
Shop the online catalog here: www.amazenskin.com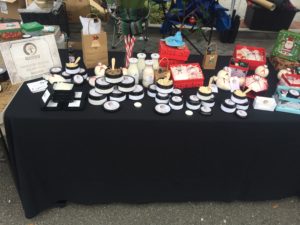 *Special Discount for Cumming Local Readers – Use promo code MEETUP at checkout to schedule pickup and avoid shipping charges
---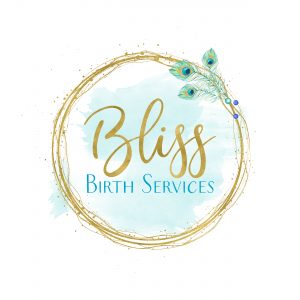 Bliss Birth Services is a Birth and Postpartum Doula, Placenta Encapsulation, Breastfeeding basics, and Cloth Diaper Loan Mentor.
As a birth and postpartum doula, we provide non medical, judgement free support. Our goal as your doula is to help you prepare for your birth, feel good in the choices you make, and for you to feel supported and satisfied in your birth experience. We will strive to help you understand all of your options and provide a list of professional, reliable resources that are right for you.
​
Our clients can count on us to provide reliable and prompt service, Support any birth choices : whether you are wanting unmedicated , an epidural, at home or at a hospital, a planned cesarean or other choices. We look forward to building a positive relationship with you, your family, and your provider. To learn more, read a recent featured article written by Cumming Local – Premier Doula Service in Cumming GA
Website: https://www.blissbirthservices.net/


*Special Discount for Cumming Local Readers – Mention Cumming Local and receive 10% off.
---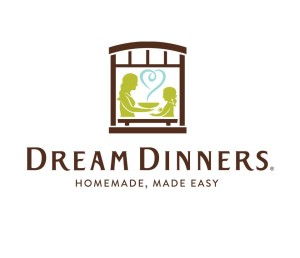 Give the gift of time! We all have plenty of "things" but the one thing we all crave is more time to relax. We do all the shopping and prep work for you. Have delicious dinners your family will love on the table quickly with the Dream Dinners concept.
"We cherish and celebrate family time, and of course Mom, the one who works so hard to make it happen! This year give an original, thoughtful gift everyone will remember. Gift cards available or if "quality time" is their love language, book a time to come in together and have fun making dinner!"



Stop by during business hours or call to purchase a gift card!
Website: www.dreamdinners.com/cummingga Phone: 770.887.4141
---

Forsyth Academy of Performing Arts provides a creative, safe, professional environment for students to develop skills essential to the performing arts and beyond. They offer classes in musical theater, voice, choreography, acting, improvisation, and creative writing along with a wide variety of productions and performances for students to participate in including musicals like The Lion King and Mary Poppins (coming this spring!) and non-musical straight plays. They also offer homeschool enrichment courses and productions, private acting coaching, birthday parties, weekend workshops and MORE!
"We offer classes for children ages 4 and up. Our classes make GREAT holiday gifts for the students in your life! Please contact us for more details and take advantage of our special Cumming Local discount!"
Registration Link: www.forsythperforms.com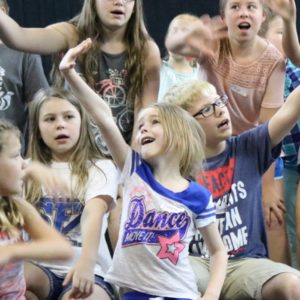 *Special Discount for Cumming Local Readers – Registration Fee waived for any Cumming Local readers. (New students only, $35 value, please enter Cumming Local in the Comment box at registration.)
---
Here's A Question
Family conversations can be challenging sometimes and it can be hard to start up a conversation with your family. Around October of last year, I started looking for a list of fun family conversation starters and randomly found this treasure called Here's A Question online. I decided to purchase this 357 page book as a gift for my kids (age 5 and 8) for Christmas. Since Christmas this book has been a staple for us. Click here to read more about this.
Purchase a copy of Here's A Question
---

Just One Africa is a 501(c)(3) nonprofit organization, which seeks to inspire each individual to effect change – the change they wish to see in the world! We believe it takes JUST ONE person to make a difference, and we believe each one of us is valuable and created with a purpose!
Shop Just One Africa to find fair trade, handmade, African jewelry and accessories. 100% of your purchases fund our clean water and sustainability projects in Kenya. We thank you for shopping, and hope that you realize the value in you, the value that JUST ONE person has!
For more information visit our main site at www.justoneafrica.org.


*Special Discount for Cumming Local Readers – Use the coupon code LOCALGIFT for 15% off your order.
---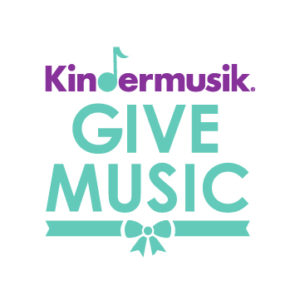 Looking for great kids gifts this holiday season?
Not sure what to get your child this year?
Does your niece or nephew have everything?
Does your mother-in-law need a gift idea?
We have a perfect (and easy) solution for gifts for children ages newborn to five…Kindermusik Gift Certificates!
The gift of a Kindermusik Music Class will be far more memorable than the latest toy or gadget. It is a gift that keeps on giving and memories last a lifetime! Gift certificates can be written for any amount (*Hint* One month of classes is $63; one semester of classes is $189; and one Playdate is $15) and they never expire. They can be used towards any future class or materials cost.
To learn more, visit GrowingMusicians.Kindermusik.com!
Pricing: Weekly classes cost $63 per month. Playdates cost $15. Sibling discount available.


*Special Discount for Cumming Local Readers – Mention "Cumming Local Reader Discount" when purchasing a full semester gift certificate by 12/31/17 to receive a $12 discount.
---


Music Authority is your shopping destination for local music! We sell guitars, drum sets, amplifies, and musical dreams! From the beginner to the seasoned musician, we have the gear you want to put into that stocking.
Not ready for the big stage? Then join us for music lessons. We offer lessons seven days each week on almost any instrument imaginable. Our professionals will teach, mentor, and help your musician define and reach their musical dreams. We offer lessons to all ages – you're never too old to pick up that new instrument.
Music Authority has been named among NAMM's Top 100 Music Dealers, worldwide, three years in a row. In 2017, Music Authority was named ACE Capital's Commercial Entrepreneur of the Year. Come experience the difference excellence makes!
We offer instruments at a variety of price points. Lessons are $105 per month.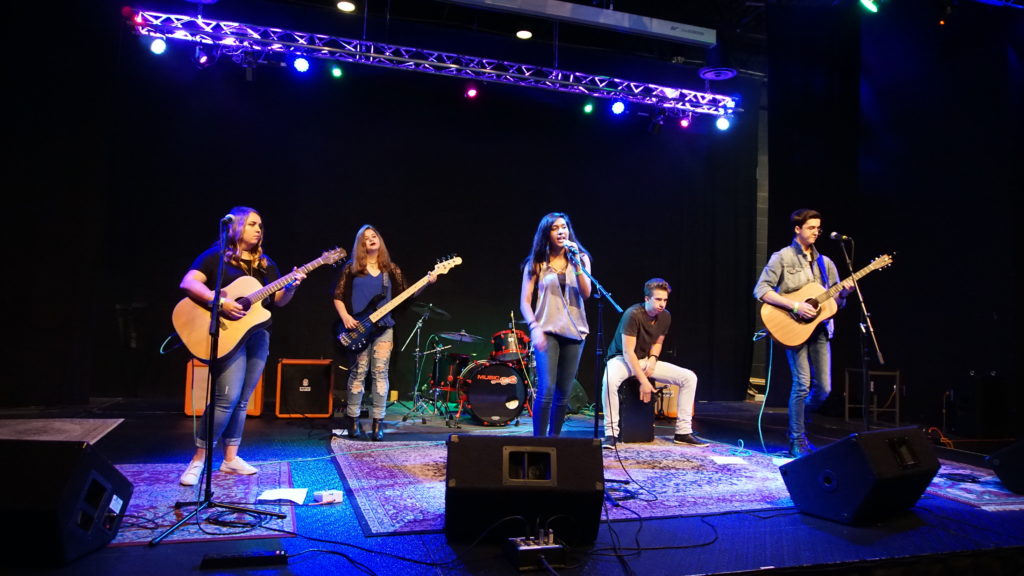 Connect with Music Authority Online: Website | Facebook
Phone: 770-886-9066 | Address: 123 Merchants Square, Cumming
*Special Discount for Cumming Local Readers – Show us this ad on your phone and we'll give you 10% off your gear purchase, or $10 off your first month of lessons.
---
Give someone special the experience of Nido Cafe! When you step into Nido, you'll feel like you are in a Spanish cafe. Try our gourmet specialty coffee drinks, enjoy our avocado toast or nutella crepes for breakfast, have a sesame crab salad for lunch, share chocolate fondue and lattes with a friend on a cold Saturday afternoon, enjoy ladies night out with wine and tapas outside on our VIP Perch or come in the evening for a romantic date night.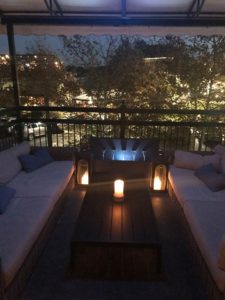 Our gift cards make the perfect gift and are available in any amount. Whether you want to thank a special teacher or need to show your appreciation to a big client, your recipients will thank you for your gift of the Nido experience!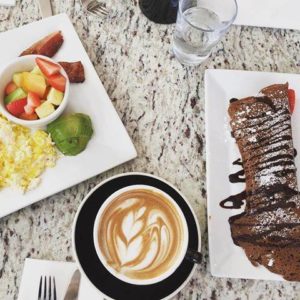 Nido is also available for your holiday parties. Private and semi-private options are available depending on the size of your group. We have hosted book signings, corporate lunches, rehearsal dinners, baby showers, neighborhood socials and much more…all with rave reviews! Stop in and take a look at our beautiful space. Select from our indoor dining area or our enclosed patio for your special occasion. Our Spanish tapas menu, Spanish wine selection and our unforgettable desserts will have your guests talking about your event for years to come!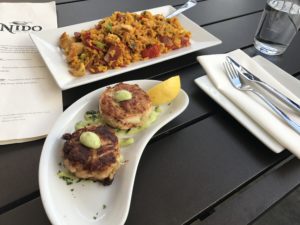 Nido Cafe | 5755 Clarion Ste, Cumming | Phone: 678.341.9695
Connect Online with Nido Cafe: Facebook | Instagram 
Read this featured article from Cumming Local for more information about dinner at Nido – "Nido Cafe: 5 Reasons To Go For Dinner This Weekend"
---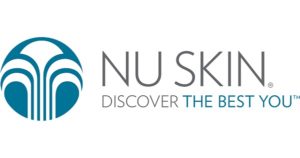 NuSkin is heralded as "America's fastest growing whitening toothpaste is safe & effective for the whole family!" Product users state they have seen the difference in their teeth.
Here's a few reasons why we LOVE the product:
* Brightens and whitens teeth
* Helps remove stains
* Helps remove and prevent plaque build-up
* Provides a long-lasting smooth, clean, and fresh feel
* Has a refreshing, trademark vanilla mint flavor
* Has no harmful bleach or peroxides!
To Order – Email: ahamersley@yahoo.com Phone: 954-551-9177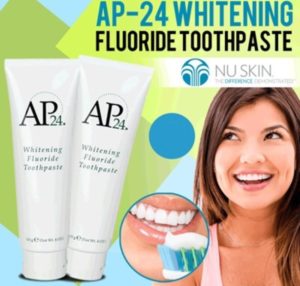 *Special Discount for Cumming Local Readers – Mention Cumming Local and receive 10% off your purchase.
---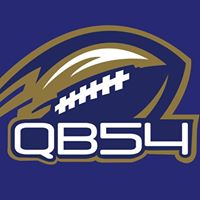 QB54 is the ultimate tailgating and backyard, family fun game on the planet. Owners explain QB54 as a "complete game of football built into two traditional folding chairs! Get completions, touchdowns, kick extra points, even interceptions!"
"Don't just throw a football, throw it with a purpose: Playqb54 You get 2 game chairs, 2 sets of goal posts, carrying bag, and 1 logo football. Game chairs come in navy, red, black, camo, green."
Website: http://www.playqb54.com
Price: $99.54 for the Complete Game Set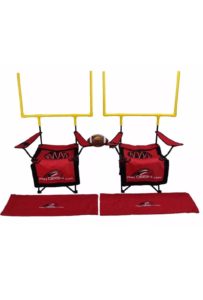 *Special Discount for Cumming Local Readers – To receive $20 off use the promo code qb54xmas
---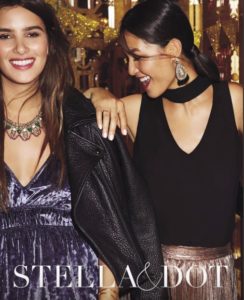 Here are three reasons why you want to purchase a gift from Stella & Dot– for you or a loved one!
DESIGNED IN-HOUSE: Their exclusive accessories are crafted by hand by their award-winning design team in their New York and Sausalito studios.
ACCESSIBLE LUXURY: A high-end experience at surprisingly affordable prices. Buyers travel the world to work directly with the finest artisans and avoid unnecessary retail store markups.
CELEBRITY COVETED: Their jewelry has been spotted on some of your favorite style influencers and celebs, and in your go-to fashion magazines and blogs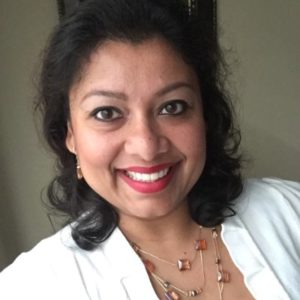 Shop the online store here –> www.stelladot.com/sreesengupta
---
Stitch Fix – Take the guessing out of gifting clothing. With a Stitch Fix gift card, let a personal stylist select items to fit his or her tastes and wardrobe needs. Click here to purchase a gift card.
---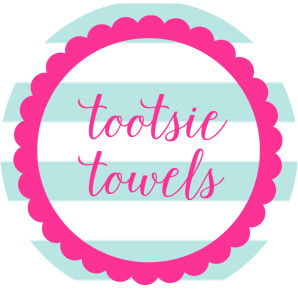 Tootsie Towels is a mom and daughter business that started years ago as a hobby.
"When I had children, we started making these adorable hooded towels to use on my own children, as well as, give as new baby gifts. They quickly became the talk of every baby shower we went to. After a few years, we decided to start selling them to friends, and in 2015 we finally opened our Etsy Shop Tootsie Towels."
These hooded towels are great quality and the best part is they are full size towels, so your child can use them from birth through childhood; the towels are perfect for baby showers, holiday gifts, or birthday gifts. Towels can be customized, including with or without a hood. All towels come packaged and ready to give – delivery and pick-up options available. For details visit their Esty shop.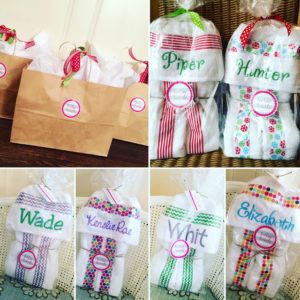 *SPECIAL for Cumming Local readers: 15% off local pick up orders. Coupon expires after 12/15/17. The promo code "CUMMINGLOCAL" will take off 15% plus the shipping fee. If you want to order more than one towel, please make separate orders. 
---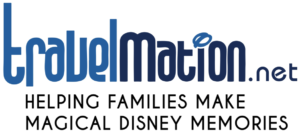 Experience the power of magic with Travelmation-exclusive promotional pricing on a Walt Disney World vacation! Soar on the back of a Banshee in Pandora: The World of Avatar. Coast on Slinky Dog Dash in the brand new Toy Story Land. And find your own "Happily Ever After" with Magic Kingdom's new nighttime fireworks spectacular. Plus, get agency-exclusive promotional pricing for Fall Break 2018 at Walt Disney World!
Rather cruise through the tropics? A Disney cruise over Fall Break is the perfect vacation for your family! Visit either the Bahamas or Caribbean on a 3, 4, or 7-night Disney cruise out of Port Canaveral, FL. Indulge in luxurious service, delectable meals, complimentary kids clubs, and adult-only spas. Then laugh and play with your favorite Disney characters during the Halloween party. And transform into buccaneers for Pirate Night, complete with a fireworks show off the ship!
For customized planning and pricing, contact one of our local Forsyth County agents: Alison Sponaas (alison@travelmation.net), Angela Barnard (angela@travelmation.net), Jessica McKee (jessica@travelmation.net), Kathy Hill (kathy@travelmation.net), Kristen Lamm (kristen@travelmation.net), Stephen Todd (stephen@travelmation.net) or Tara Latimer (tara@travelmation.net). Our expert Disney planning services are at no additional cost to you. Travelmation is an Earmarked, Authorized Disney Vacation Planner, helping families in Forsyth County create magical memories since 2015.


*Special Discount for Cumming Local Readers – Mention Cumming Local and receive a free autograph book after your vacation is paid in full.
---

Christina Glawe is a licensed massage therapist in the state of Georgia and certified in Neuromuscular therapy, reflexology and chair massage. While she is Spirit-led in the healing process, her focuses are in pain relief, increasing physical abilities and overall wellness for prenatal/postnatal women, athletes, and the hard working citizen.
Visit Facebook for more information 
Pricing: $80.00 for 1 hr, $125.00 for 90 minutes, $140.00 for 2 hrs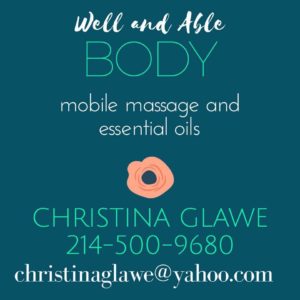 *Special Discount for Cumming Local Readers – $10 off when you mention this ad at the time of appointment.
---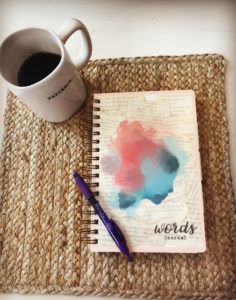 The Words Journal is a 6×9 journal with five customizable tabs to help you organize and categorize all your journal entries. There are 45 preprinted and 18 blank stickers included so you can label your tabs and categorize your entries exactly like you want. If you ever want to reference a journal entry, you can easily find it again! A folder is included in the back to store special items.
The cover and tabs are laminated for durability. There are 20 double-sided, lined pages behind each tab for a total of 200 pages to journal, so you can use this for a while. Journal prompts are included to help you start writing! This makes a great gift for any special person in your life that loves to journal or record special events.
"This journal was inspired by my spiritual mentor who taught me the importance of organizing my journal entries, so I could find them again. The cover was designed with a friend and has a lot of special meaning behind every detail," explained Kimberly Mcleod, owner.
Price $23 – Order on the Etsy Store
Shipping rates for 1-2 journals is $6.65 or $13.95 for 3-5 journals. This is for priority flat rate and includes insurance and tracking. See below for a free local pick up option.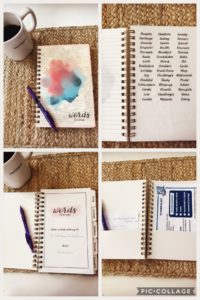 *SPECIAL for Cumming Local readers: To avoid shipping fees, use the code CUMMINGLOCAL for a pick up option.
 Do you have a local product or service you'd like added to this holiday gift guide? Click here to submit your information today!