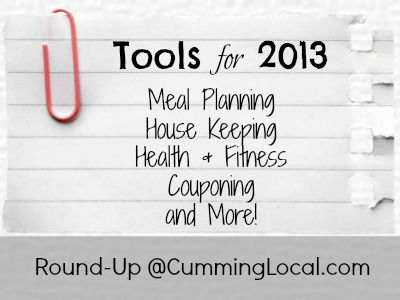 Tools for 2013:  More Ways to Save
I hope you enjoyed the start of our "Tools for 2013" series.  If you missed any of it last week, check out recap so far.  This week we have more tips and tricks lined up.  Remember these are just tips that I use throughout the year to save money, exercise, earn money, keep the house clean, kids fed, etc.   So don't hold me to it if it doesn't work for your family too – ok?!?
More Ways to Save
Today I wanted to highlight a few more ways that I save my family a little money each week.   Maybe they'll save your family some too!
Cumming Local Savings Card –
Last year we announced a brand new Cumming Local Savings Card.  Purchase the card once, show it at participating businesses and you'll receive a discount with your purchase.  That easy!  The remaining months on the card have dwindeled since the launch (and sadly a few businesses have too due to closings), so in honor of this series and to get even more cards floating around the community, you can purchase for a great deal.  Click the "BUY NOW" button below to purchase for just $3 per card and save through now through Spring Break!!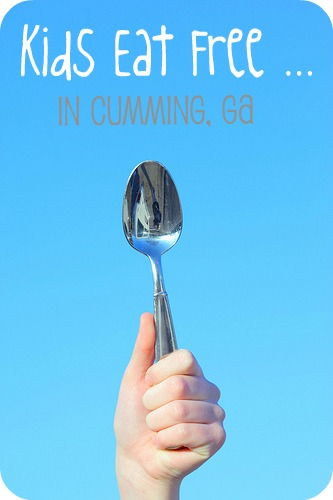 Kids Eat Free –
Did you know the kids can eat free EVERY day of the week right here in Cumming, GA & Forsyth County.  This resource is available for free for on our website.  We've sorted by day of the week to make it easy for you & we keep it updated (to the best of our ability of course) by calling businesses periodically & making updates when changes are brought to our attention.   Click here to view the current Kids Eat Free in Cumming, GA & Forsyth County list.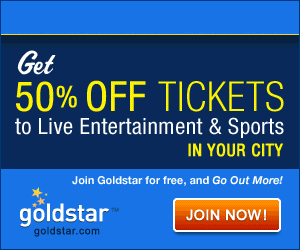 Discounted Events –
I try to keep you updated on deals like Groupon or Living Social that are relevant to Cumming GA or Forsyth County, but if you're looking to have a little fun OUTSIDE of Forsyth, definitely make sure you've signed up for Goldstar Events.  I shared a lot about this site over Christmas because it made for some great Christmas gifts, but keep it in mind all year long.  Right now, they have discounted tickets to Hawks Games, Globtrotters in Duluth, broadway shows at the Fox, and even Bridal Events and tickets to Medieval Times.    Click here to sign up.
Extra Coupons –
Last week I shared about one of my biggest coupon tips – following someone local.  If you missed that, I recommend Coupons Are Great.  But something super easy to do on top of that, is check out the coupons on the side of our website too (CummingLocal.com).  There are always lots of great ads & links to coupons in the right hand side of our website.  Just scroll down and click on what is interesting to you.  You'll be directed to the coupon pages for more information.
So, those are just a few more ways we're saying money in our household and around town this year.  As always, if you have any questions, please just ask!!
Affiliate Links Included