Just One Africa & Cumming Local have partnered together to host a special afternoon on Monday, December 19th! So grab your kiddos and drop in anytime between 3pm-5pm at the Cumming Library (585 Dahlonega St, Cumming 30040). Below is a description of what you can expect during this special time.
Shop for Good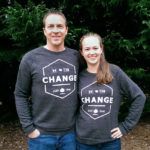 Just One Africa will have a table set up with products that you can purchase for yourself or Christmas gifts. These gifts all give back to those in need in Africa. For an idea of what type of products will be for purchase, click here to visit the Just One Africa online store.
Recently, we wrote up a post on the Holiday Gifts that Give Back. You can take a look at that post to see the top gift ideas from Just One Africa, by clicking here.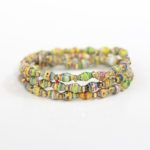 Serve Together

This is my favorite part of the afternoon. We will have the opportunity to serve together! Just One Africa will be providing string and beads. And we will be stringing the beads. The long beaded strings will in turn be used to make jewelry, ornaments, earrings, etc. (to be sold at a later date). This activity is good for all ages of children. So bring the whole family and spend a few minutes serving together on Monday, December 19th. We look forward to seeing you!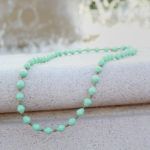 ---
We would love for you to RSVP and share the event with your friends & family!
---
Learn more about Just One Africa:


Just One Africa's mission is to partner with local leaders to create sustainable solutions for vulnerable children and the clean water crisis. Our vision is to inspire the individual to effect change, resulting in thriving communities with access to clean water and with the capability of providing for their basic needs.
Connect with Just One Africa Online: Website | Facebook | Instagram
Learn more about Cumming Local:

Cumming Local launched in November 2010 as an online resource dedicated to helping families find things to do, places to go & small businesses to support in Cumming GA & Forsyth County GA. We focus on highlighting local businesses and it is our goal and desire to make it easier for residents and guests to eat local, shop local & play local – in Cumming Georgia & Forsyth County Georgia.
Connect with Cumming Local Online: Website | Facebook | Instagram