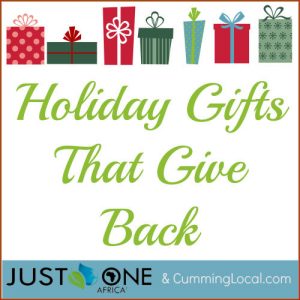 Just One Africa is a non-profit organization, whose primary goal is to make the world a better place in any way they can! They sell anything from water filters, to paper bracelets, to stainless steel tumblers: all in an effort to give suffering people in Kenya clean water to drink and to sustain children in need. It's a creatively selfless act of humanity. Buying gifts for your friends and family has never been so heartwarming.
In this holiday season, we thought it would be helpful to share some gift ideas that truly give back. Each one of these ideas can be a great gift for a loved one but they also give back in some way.
"We make a living by what we get, but we make a life by what we give."  Winston Churchill
Here's our round up of Gifts That Give Back: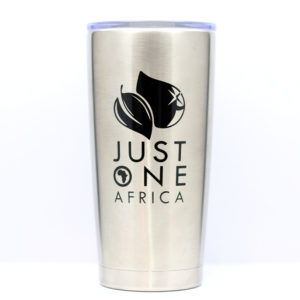 Stainless Steel Tumbler:
This stylish and remarkably useful tumbler is saving lives AND keeping your drinks cold or hot. Need I say more? Personally, I have one and I love it!
It keeps drinks hot for 8 hours, and cold for up to 16 hours; it's even been likened to the effectiveness of the Yeti tumblers! The Just One Africa's Stainless Steel Tumbler not only looks like a miracle in and of itself, but it also provides 200,000 gallons of clean, safe drinking water to people in Kenya with every purchase.
Click here to purchase the Stainless Steel Tumbler – ON SALE!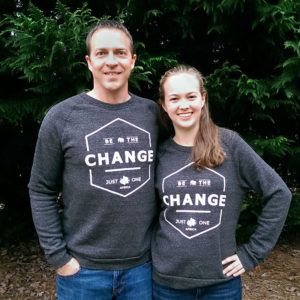 Apparel:
These cute and comfortable tees, tanks, and sweatshirts are not only trendy, but all of the profits go towards Just One Africa programs. They range for $15 to $35, and are a beneficial way to show your support. All of them are cute and comfy as well.
Click here to see the apparel options.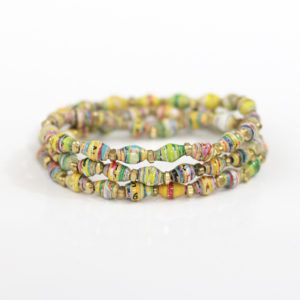 Bracelets:
Just One Africa has a program where the Masai women of Kenya are able to make recyclable paper bracelets and sell them. This help gives them, their families, and others at risk a stable form of income and assistance. Each bead is handcrafted by these amazing women, and some even are uniquely made. 100% of all of the profits are poured into Just One Africa's clean water program. Every single bracelet bought provides 200,000 gallons of clean water for people who don't readily have access to safe drinking water. Five bracelets, even, can result in either one million gallons of clean water, or one water filter to a family in need (which provides them with clean water for life). These beautifully handmade pieces of jewelry are paving the paths to brighter, healthier futures, and are stunning accessories as well!
Click here for solid beaded bracelets
Click here for striped bracelets
Click here for bracelet wraps
Click here for multi-colored bracelets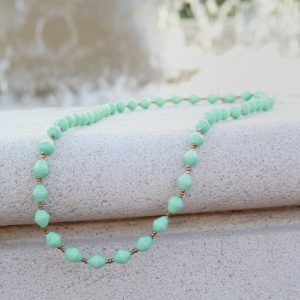 Necklaces:
Just like the bracelets, these necklaces are handmade by the Masai women in Kenya through the use of recyclable paper products. They are great fashionable gifts for family, friends, and teachers! These necklaces are a stunningly wonderful way to make an impact on the world, and provide stylish gifts for yourself or someone close to you!
Click here to purchase a necklace

Child Sponsorship:
One way that Just One Africa is furthering their impact on the world is through the wonderful opportunity of child sponsorship. Through simply $40 a month, you can provide a child with educational services like school fees, uniforms and supplies, a feeding program through their schools, and even basic child care and medical care to be utilized when needed. In return, Just One Africa provides you with thank you notes from your sponsored child, quarterly updates on their wellbeing from the sponsorship coordinator, and other notes and picture that these children may want to send you. Through such a simple donation, this one year dedication from you can shape the lives of young children across the world, deprived of such amazing opportunities. Your contribution can change the world one child at a time.
Click here for more information on sponsorship 
Save the Date – December 19th:


More information to come on this event! For now, save the date and time 🙂
---

Just One Africa's mission is to partner with local leaders to create sustainable solutions for vulnerable children and the clean water crisis. Our vision is to inspire the individual to effect change, resulting in thriving communities with access to clean water and with the capability of providing for their basic needs.
Connect with Just One Africa Online: Website | Facebook | Instagram