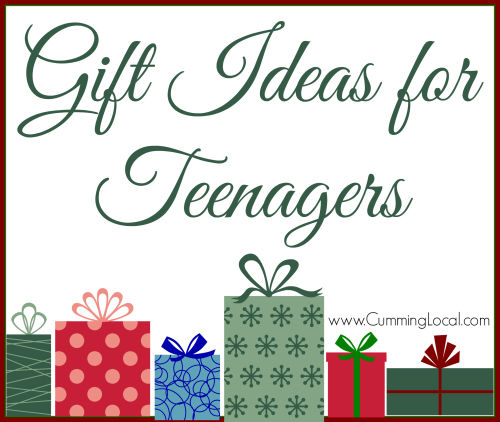 The following post is written by Christina LaPlaca, a high school student and part of the Honors Mentorship Program at Forsyth Central.
Well, it's that time of year again! Along with the many parties we schedule and the trees that need decorations, Christmas can easily take a turn for the worse, and morph into a season of overwhelming anxiety, rather than one of love and cheer. We can be too busy trying to keep our schedules intact, protecting them from the intense scribbling of appointments and dates. Sometimes it's hard to find time to breath, let alone find time to be able to search for the perfect gifts for your family! And even if there is availability, it can be a challenge in and of itself to simply find out what your kids may want (especially if they're teenagers). Because this can be a difficult task, we at Cumming Local have taken the time to make a list of all of the top items each and every teenager will want under the tree this year!
Makeup:
As a young lady myself, I can personally say that makeup options can always save the day during the Christmas season. If your teenager is anything like me, they are stunningly always running low on supplies. Just get a list of what they need, make a trip to Ulta, and their Christmas can be made!
Jewelry:
One thing that can always make your teenage girl melt into your little girl again is to give them something that symbolizes your love for her. What better way to show her than jewelry of some kind? Whether it be a simply necklace or a sparkling ring, your teenage girl will be beside herself with overwhelming gratitude and appreciation.



Cumming Local & Just One Africa is hosting a Shopping Event at the Cumming Library on Monday, December 19th. You can drop in anytime between from 3-5pm. We invite you to swing by and grab some jewelry for you and your teenager. Your purchase will be loved by your teenager and also provide clean drinking water in Africa. Click here for more information.
Videogames and Appliances:
One of the greatest presents a teenage boy can receive under the tree Christmas morning is an Xbox 360; it represents a way in which they can escape from an extremely stressful reality, and just have fun. There is always an opportunity to extend the presents with this gift, too; videogames and updates can be bought as well, further enriching the amazing gift that they've already received.
Sports/ Fan Gear:
With college football and basketball as well as NFL and NBA in the forefront of many high schoolers' minds, this is the perfect time of year to get them gear that will help them to perfectly represent their team. Whether it's apparel, cups, or even blankets, this gift will surely get them excited about the rest of the season.
Technology
In this day and age, kids always have their heart set on the newest device or appliance, and Christmas may just be the perfect time to give in, even if it is just this once. Since the arrival of the newest iPhone, kids have especially gone a little "techno-crazy". While this may be more of an expensive gift, the excitement that will surely light up on their face will make it all worth it.
Giftcards:
Sometimes, finding that one, perfect gift for a picky kid can cause a lot of unneeded stress; the solution, however, lies in the beauty of a giftcard. No matter what your child might be like, just know that not a single teenager would ever turn down a gift card. Whether it be a Starbucks card wrapped in a coffee cup, or even one for Bass Pro Shop, this little trick will show your teenager that you not only care about what their interests are, but that you also know that they may want to choose the gift themselves. It can allow your teenager to feel special and be able to express their urge for freedom at the same time: all gift wrapped in a little bag!
Here's the giftcards that are considered favorites for teenagers:
Starbucks
Charming Charlie
Chick-Fil-A
Visa
Dunkin Donuts
Game Stop
Barnes and Noble
Bass Pro Shop
Dick's Sporting Goods
Target
Dairy Queen
Money:
Teenagers go throughout high school, stuck between the blurry lines of dependence on their parents and independence that the gain within themselves. As silly as this may seem, most kids nowadays just want to have some spending money. It gives them a sense of freedom that they haven't felt before; this may be the perfect chance to show them that they can make the simplest little thing blossom into an opportunity for maturity and responsibility.
---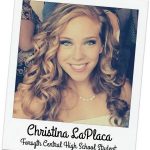 Christina LaPlaca is part of the Honors Mentorship Program at Forsyth Central High School. She recently shared some facts about herself. You can read that article here.
To learn more about Christina and our other contributing writers, click here.