Today's article comes to you from Ashley Jansen. She is getting ready for the new school year and wanted to share some ways to shop for school supplies. She also shares a spreadsheet list she created as well as ways you can give back to those in need of school supplies this year. 
I know, I know – "School Supply Shopping" is probably the last thing you are wanting to see the second week of July. I promise you I'm not trying to make your summer feel shorter – I'm just trying to save you money & time!
School Supply Lists are already posted on your school's websites. Please note – each school may be a little different so make sure you go to your school's specific website. If you are like me, I have 3 children across 2 schools and in 3 grades. It was hard for me to keep it all straight of just how many folders, glue sticks, etc. I needed. So I made this simple Excel Spreadsheet that I'm sharing with you here. It should be easy for you to manipulate for your specific supply lists. Note: The yellow column is the one that has the formula in it so don't clear that one. I've added some extra blanks at the bottom for you to add yours.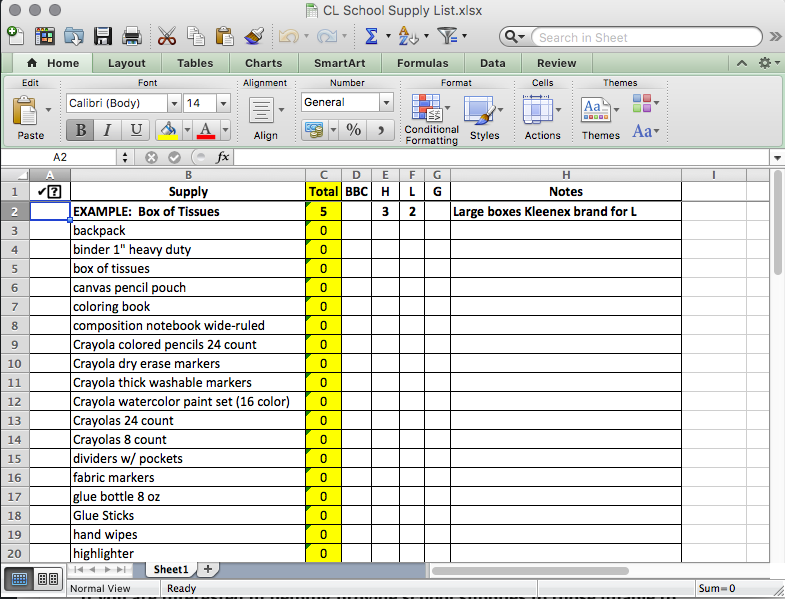 You can download Ashley's spreadsheet for free, by clicking here – School Supply Checklist
You might notice at the top I have BBC, H, L, & G. The last three initials are my son's names. But the first, BBC, is our church. They do a backpack drive each year and put out their own list of supplies that are most needed by the schools and children in Forsyth and Dawson counties. These are the kids that need assistance in fulfilling their school supply shopping. So I add them to my school supply shopping list each year to give back.
If you are interested in helping provide school supplies to those unable to do so for themselves here are few options:
Forsyth County United Way – Stuff the Bus

During the months of June & July, donations can be dropped off at the United Way of Forsyth County office (240 Elm Street, Cumming, GA 30040), Monday – Friday, 9:00am – 5:00pm
You can CLICK HERE to see the supply list

Publix – School Tools for Cool Kids

Drop off is thru 7/31 at all local Publix stores. See each specific store for their specific supply list needs.

Browns Bridge Church – Back to School Backpack Drive

Drop off is 7/15 & 7/22 before and after all services (Services are at 9, 11, and 4:30) just inside the main lobby (3860 Browns Bridge Road). You can CLICK HERE to see the different supply lists for different age groups. (Because their labels are a little different I wanted to let you know: WaumbaLand = PreK; UpStreet = Elementary School; Transit = Middle School; InsideOut = High School).
TIP:: I have 1 boy in PreK, 1 in Elementary and 1 in Middle School so I usually will match for each boy so they are a part of the giving experience. They each get to pick out the backpack and fill it with the supplies and turn it into the church – it's a great learning experience.
So what about that promise at the beginning of me saving you money? Well, here you go…I actually usually do all of my school supply shopping at Staples. This week they are having a great sale. There are also great sales going on this week and next. TIP: I would recommend you pay close attention to this website – it always helps me with sales.
We would love to hear from you on this. Please post a comment with any school supply drives/donation centers you are supporting so the rest of us can help. And if you find any great sales and/or deals inform us of those too!
Happy Back to School Supply Shopping!!!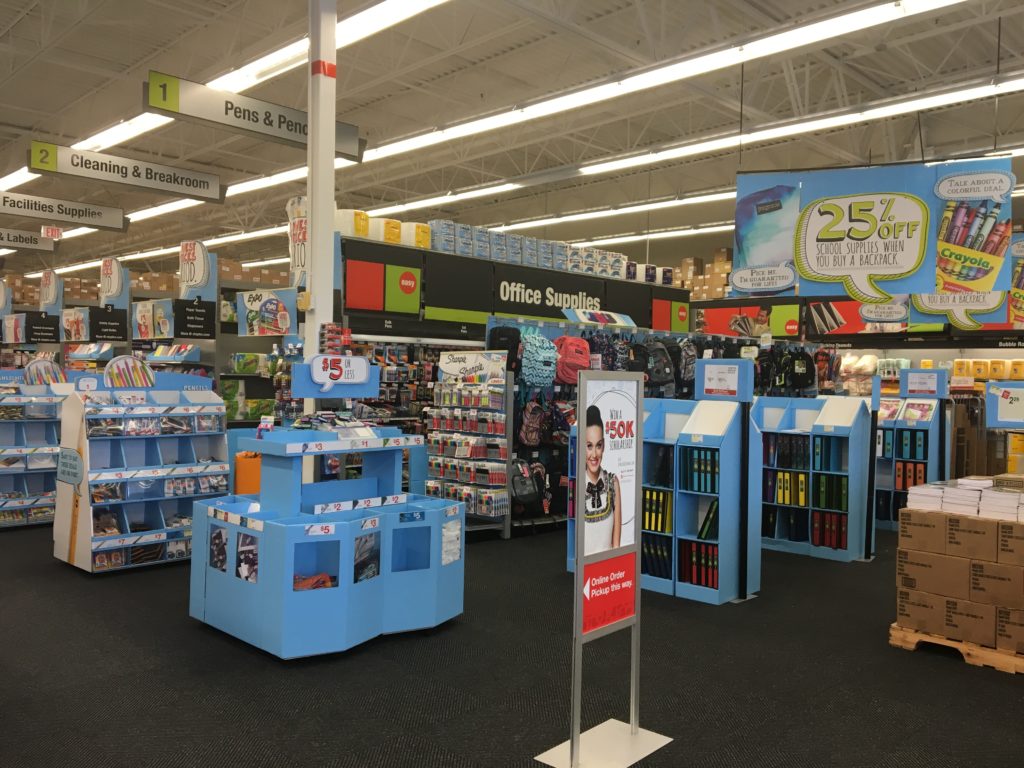 ---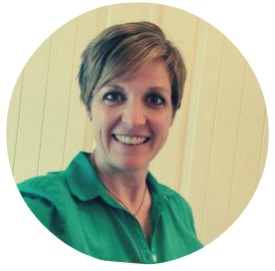 Ashley Jansen is wife of 15 years to Mark and mom to three boys, Hamilton (11), Luke (6), and Garrett (3). Originally from Texas, she has lived in Forsyth County for the last 14 years. She loves Mexican food, watching football and baseball, reading a good book, making Excel spreadsheets, and prefers candy over chocolate and Dr. Pepper over Coke. She is a recent breast cancer survivor but still prefers purple over pink.
To learn more about Ashley and our other contributing writers, click here.