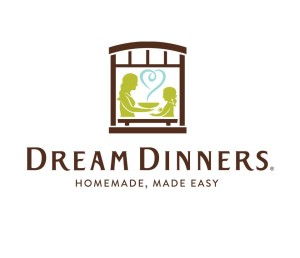 My Experience at Dream Dinners
Tonight I had my first experience with assembling a whole month worth of meals at Dream Dinners. I thought it would be helpful to share about my experience for those of you who haven't been before. Dream Dinners is an innovative solution to the daily question of "what's for dinner?" Their mission is to help you easily, deliciously, and cost effectively bring the homemade meal back to the family dinner table. Leave the time consuming shopping and prepping to them, so you can focus on enjoying dinner again. Using Dream Dinners will definitely save you time, money, and worry about putting dinner on the table every night.
My son, Finn (age 6), loves to help me in the kitchen. So when the time came for me to go in to assemble my month of meals, I brought him along. I thought he'd enjoy putting all the meals together and I was right. He loved it!
STEP 1 – "Preparation" When we first arrived, we were greeted by some very friendly faces. The staff at Dream Dinners is wonderful, friendly, and helpful. We started by getting our aprons on, washing our hands, and getting our supplies (freezer bags and instruction cards) together.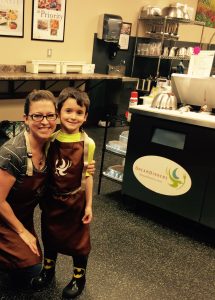 STEP 2 – "Assembly" Then it was time to start assembling our meals together. Each refrigerated station was labeled very well. There was a recipe card and all the ingredients are color coded for us. Super easy! Finn had no problem doing all this himself. Everything goes neatly in freezer bags with an instruction card. We spent about 7-10 minutes at each station.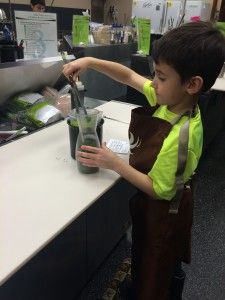 STEP 3 – "Completion and Check out" After we had assembled all of our meals, we alerted the staff. They helped us to gather all our meals and make sure we aren't missing anything. They also showed us to the Finishing Touch freezer where there were sides, soups, and desserts. We looked through to see if we wanted to add any of those to our order. I did add a few sides because that's less I have to worry about when I grocery shop. Then we just packed up our cooler, said our goodbyes, and headed home!
Want to know the best part? It's this…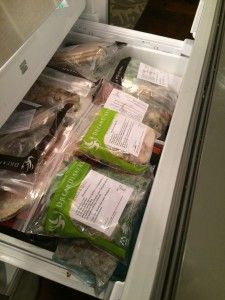 A freezer packed full of meals! Thank you Dream Dinners! 
Connect with Dream Dinners:
Address: 539 Lake Center Pkwy, Ste 500 Cumming, GA 30040
Phone: 770-887-4141
Website | Facebook
Also, if you'd like to try out Dream Dinners – I'm hosting a Girl's Night Out event there on March 14th. Click here to learn all about it and register before it fills up!
Disclosure: This is a sponsored post, however all opinions expressed are my own.