Top Fall Trends From It Is What We Do
I'm thrilled to introduce you to Morgan, our Fashion Editor. Today she is sharing the top Fall trends to be on the lookout for. Morgan and her friend Ashley, run a new local fashion and lifestyle blog. You can follow along at It Is What We Do. 
Hi everyone! I am so excited to be over here on Cumming Local today!
Today I am sharing some fun fall trends with you all since fall is just around the corner. I am sure most of us are ready for things to cool off here in Georgia.
The cooler weather is what I am looking forward to the most, but the clothes are another thing I get really excited about. Fall clothes are my favorite! The options are endless because you can switch things up with layers and incorporate a lot of fun items into your outfits.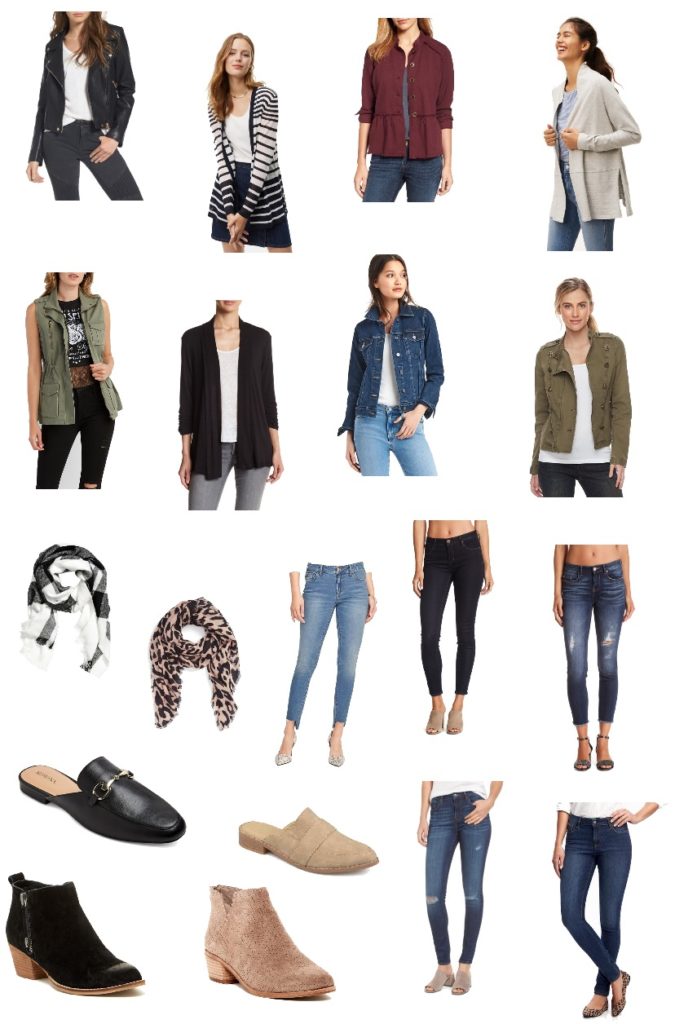 Many of the items I am sharing are great basics to have on hand in your closet. They are practical pieces to add to your wardrobe as we transition into another season. There are a lot of new trends for fall and I want to show you how easy it is to incorporate some of them into your closet. You may have a lot of these items already.
Jeans
First up are jeans. Jeans are my absolute favorite thing to buy! A good pair of jeans is something you can wear almost daily and you will not regret taking the time to look for the right pair. Everyone's shape is so different. It can take a lot of trial and error to find the right pair for your body type, but once you do it is worth it!
Don't just settle and buy a pair because they kind of fit. Get out there and find the right ones for you. The options are endless, so you do not have to spend a lot for good quality anymore. If you are going to splurge, jeans are a great piece to splurge on, since you can get so much wear out of them. Jeans are something I am willing to spend more on if I find the right pair.

Shoes
Next up let's talk shoes. I live in booties through the fall and winter. There are some great brands that make such comfortable shoes, so you will be able to wear them all day with no discomfort.
Mules are another big shoe trend this fall. What I love about mules, over a basic pair of flats, is you do not run the risk of your shoes rubbing the back of your heel. The right pair of mules will provide a lot of style and comfort to your outfits!
Shoes are another piece that are worth the splurge if you know you will wear them all the time. Again, like jeans, there are so many options that you don't have to spend a lot if you don't want to.

Jackets
Fall here in Georgia is gorgeous and we are lucky that it doesn't get too cold. Layering is the key in dressing for fall. Lightweight jackets, cardigans, and scarves are the perfect items to have on hand to keep warm throughout the season. Options are endless and the best part is these are pieces you do not have to break the bank on.
Sometimes we think for a jacket we have to spend a lot. If you need a heavy winter coat, yes you might need to spend more. For fall, a lightweight jacket will do the job, so you can have a little more fun and branch out. Try a military style jacket or a lightweight leather jacket. You would be surprised at how reasonable prices are on these items.


I hope some of these tips you find helpful as we go into fall. Everyone's style is different so don't follow a trend just because it is popular. Stay true to what you love and only invest in pieces you know you will get a lot of wear out of.
For a really trendy piece that you might only wear a few times find a cheaper option. I also try a cheaper option if I am trying out a new trend that I am not sure if I love yet. Fashion and clothes can be so fun! Don't be afraid to try new things. You might be surprised at how your style can transform if you are willing to have fun with it!
Thanks for letting me share with you all today!



Morgan and Ashley
It Is What We Do
www.itiswhatwedoblog.com
Facebook | Instagram | Pinterest | Twitter

---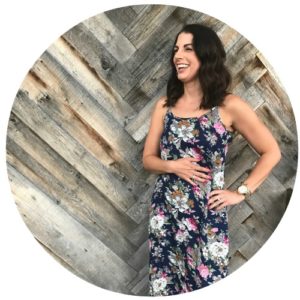 Morgan Brock has been married to her husband Jeremy for 12 years and is mom to two boys, Bennett and Walker.  She graduated college with a degree in Finance but never loved working in that field.  She has always had a love for fashion and shopping.  Her goal is to help people find great clothes that they love and feel confident in. She finds so much joy in that.  She is also a frugal shopper, so she loves sharing where to find great deals.  Her belief is you don't have to spend a lot of money to look your best!  All of this led Morgan and her best friend, Ashley, to start a fashion and lifestyle blog.
To read more about our contributing writers, click here.