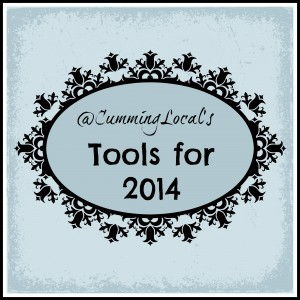 Tools for 2014 – The Value of Relationships

I saw this quote a few weeks ago and it really made me think. "The quality of your life is determined by the quality of your relationships." Isn't that the truth? If your relationships are going good, you feel supported, heard, and so on. Therefore your quality of life is good. But if you feel alone, angry, and sad you will not be as happy. Being in community is so important!
Here are some examples in no particular order:
Put your young children in a MMO/Preschool to free up some time for you to be with other adults

This was huge for me. I left my full time job last January to stay home with the kids. Which was great for the first 6 months, then I started realizing I needed more time with other adults. So I put both kids in some sort of activity a few mornings a week. It's been wonderful. On Mondays, I have the morning to myself. Sometimes I meet a friend for lunch. And I go to a bible study on Tuesdays.It really has helped me by freeing up time to invest in my relationships. Click here to see our list of the schools here in Forsyth County
A mom's group is a way for you to spend time with other adults in the same stage of life as you. You may even make a new friend! We have a round-up of mom's groups in Cumming GA – click here.
Daddy/Daughter and Mother/Son Dates
Cultivating your relationship with your children is so important. Just this past weekend, Chick-Fil-A had their Daddy/Daughter Night and it was a great time for my husband and daughter. And I made the most of it – while they went out I took my son out to dinner and ice cream. It is always great having that one on one time.
Dates with your significant other
Life is busy. But your relationships with your significant other is super important. Good relationships take work! My best practice is keeping a standing date on the calendar every week with my spouse. Also we have some date ideas for you – click here!
Of course, I have to add this one because I feel deepening my relationship with the Lord also makes life better. Not easier  just better knowing I have God to depend on. If you are looking for a church here in Forsyth, we have a list for you – click here.
Any other ideas for putting relationships first?