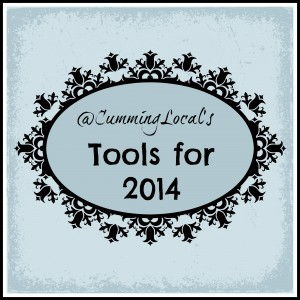 Tools for 2014 – Start a New Hobby

What do you love to do? What's something you are super passionate about? Here's a tip – when you are doing this particular hobby you lose track of time. My particular hobby is writing. And exactly a year ago, I decided to pursue a career in it. I absolutely love what I do. My hobby has become my profession! Now it doesn't also work like that – but I consider myself very blessed.
The point of today's post is to encourage you to start a new hobby. Figure out a new hobby and then do it Maybe even pursue something you've never tried before.
Here are some examples in no particular order:
Take a class and learn something new or develop a skill you already have!

The Forsyth County Parks and Rec Dept has tons of options for classes. Dancing, photography, etc. You can click here to get more info and to see their spring catalog.
We talked a lot about this in the post about Getting Healthy with Fitness, click here to read that post. But seriously a gym offers yoga, cycling, and more! You may find you love just working out as a hobby.
I never knew how relaxing painting can be.  I went to a Girls Night Out at Glazed & Fired and had a blast. It was soothing to paint and I discovered that I enjoyed it as well. You never know – you may be a natural. I'm not, but my panting did turn out pretty good thanks to Jeanne! You can check out Glazed & Fired by clicking here. Or to sign up for the next Girls Night Out, click here.
Learn to play an instrument
We can recommend one of our lovely sponsors – Ginger Howard as a violin/viola private instructor. You can visit her Facebook page for more information by clicking here.
For me being away always helps me discover dreams. So if you are looking to plan a trip somewhere, we recommend getting in touch with our sponsor Jenny Reed. She will take excellent care of you. Who knows – maybe your new hobby will be traveling. It would be one of mine if money were no object! You can learn more about her by clicking here.
Try something in the Performing Arts
The Forsyth Academy of Performing Arts has many options for kids and adults.The classes include anything from audition techniques, intro to theater, tap dance, and so much more! To find out more about them read our sponsor spotlight, by clicking here.
Any other ideas for starting a new hobby?