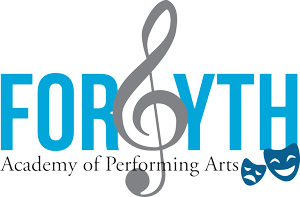 Sponsor Spotlight:  Forsyth Academy of Performing Arts



I always get excited when I hear about new businesses coming to Forsyth County – especially when it's evident that the business comes from a pure passion and true entrepreneurial spirit.  And one of those businesses is the Forsyth Academy of Performing Arts.
It's an exciting time around Forsyth Academy of Performing Arts right now.  Registration for Spring Semester has officially opened.  Classes, rehearsals and auditions for Spring performances will begin in January.  And with the line-up has come some great additions to their schedule – Forsyth Academy Children's Choir and and the Forsyth Academy of Performing Arts Show Choir!
Click here to check out the full line-up of classes.
Opened by John and Leigh Ann Cannady, Forsyth Academy of Performing Arts is a place where students can come to study acting, musical theater, improv, voice and piano. They offer a variety of classes as well as performance opportunities with the mission of developing technique, growing confidence, building relationships and practicing responsibility. Classes are available for ages 5 through adult. 
Forsyth Academy of Performing Arts seeks to foster a creative, safe professional environment for students to develop skills essential to the performing arts and beyond.   We offer a black box theater, large group and private studio space for students seeking to study the performing arts.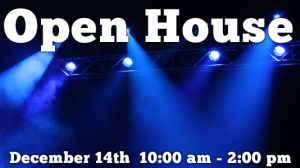 There are two great opportunities coming up to see what Forsyth Academy of Performing Arts is all about:
On December 14th, 2013 from 10am to 2pm – the community is invited to attend an Open House event.  View the Academy's studio and class environments and meet Leigh Ann and other instructors at the same time.
Then on December 19th and 20th, be sure to check out their production of "Godspell Jr." – this is an excellent way to enjoy a night out but also see the end result of all that is offered!
Check out Forsyth Academy of Performing Arts and see how they're bringing a new level of educational performing arts experiences to Forsyth County!

Connect with Forsyth Academy of Performing Arts:
520 Industrial Way
Cumming GA 30040
Phone: 678-468-1731
Email: info@forsythapa.com
Like Forsyth Academy of Performing Arts on Facebook
Visit Forsyth Academy of Performing Arts Online