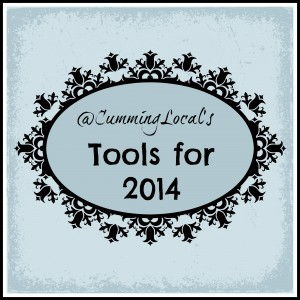 Tools for 2014 – Relax!
Life is busy, hectic, and responsibilities are at an all time high. To put it simple life is stressful! I know it and you know it. But what do we do? Well, I think we all just need to relax. We need to carve out time to rejuvenate. Now I know that's hard because I stay pretty busy myself. But, I have found that you can replace some other things you do with times of rest and rejuvenation.
Here are some examples in no particular order:
Instead of watching tv – read a book
If you need a new book to read, we have an option for you! Here is a great way to get 7 books for only $7.40. Click here for more info!
Instead of going out shopping – get a massage
Be sure to check out our website sponsor, Skin Solutions for their Massage Therapy services – they offer couples massage, therapeutic & even hot stone massage!  If you're looking for a deal – here is a great place to get a massage at a great price. Cumming Med Spa has a Groupon deal going on. Click here for more info! I went there a couple of months ago for a massage and it was great!
I know it's cold right now, but instead of running errands – go for a walk every once in a while
Forsyth County has great walking trails between all our parks and the Greenway. Enjoy them! Click here for more info on our parks.
Instead of getting lost on social media – disconnect more
I just read this blog a few days ago and it did inspire me. We do spend too much time on our phones. It's a great practice to disconnect nightly. We don't need to escape on our phones. Click here to read the blog on divorcing your phone.
Instead of cooking at home – go out to eat
I have it factored into our schedule that we eat out at least once a week. This takes the pressure off me from cooking every single night! It's like a night off. And those nights are always less stressful for me.
Make time to pamper  yourself every now & then!
Not only can you get a massage with our website sponsor, Skin Solutions, but you can also get a relaxing facial, a beautiful makeover, and even take yoga classes with Yoga Selah!  Now's actually a great time to schedule a little pampering by attending their Wellness Event on January 24th.  Receive a 30 minute Medi-Facial or Target Massage AND 30 minutes of restorative yoga for just $55.  Click here for more information.
What else might you add to our list of ways to RELAX?