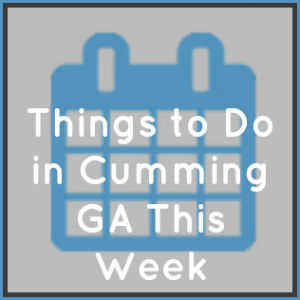 Things to Do in Cumming GA – Week of May 9
We hope you had a wonderful Mother's Day weekend. The final countdown of school is on. 3 weeks to go! We are working on a big list of summer things to do. Hoping to post it soon, so stay tuned!
Today, we have a round up of the things to do in Cumming GA & Forsyth County this week of May 9th.
A friendly reminder: If you have something going on that's open to the community (like a neighborhood garage or yard sale), please let us know about it. You can do that by Submitting an Event to our Calendar or Submitting a Press Release. 
MONDAY: 
Family PJ Storytime
Dealing with Digital Assets After Death
and more!
TUESDAY:
Story Time at Barnes & Noble (Reading Swatch: The Girl Who Loved Color)
Toddler Tales
Afternoon Story Time at Cumming Library
Family Night at Chick-fil-A (both Cumming locations)
and more!
WEDNESDAY:
Lit Chicks Book Club
Preschool Pals at Sharon Forks Library
Toddler Tales at Sharon Forks Library
and more!
THURSDAY:
Toddler Tales at Post Road Library
Coffee Talk Book Club
FCPL Writing Group
and more!
Click here for all the Calendar information – and to get a head start on Weekend Plans!
Deals and Giveaways:
Don't Miss These Posts:
Kids Eat Free:
Our Kids Eat Free Listing is organized by day of the week. Check it out!
 Play Local, Eat Local, Shop Local, Stay Local