Sweet Home Bakery: Uncovering The Truth About Artificial Dyes
We eat them all the time. Probably almost daily. Artificial dyes are in all kinds of our foods. In fact, when I started researching this – I discovered that we are consuming food dyes more than 500 percent in the past 50 years. WOW! I believe it all has to do with marketing. In fact, here's what TruColor has to say about artificial dyes:
"Color is used to attract consumers, and the good news is that synthetic, petroleum-based dyes are not irreplaceable. There are a lot of natural dyes that can be used to brighten food. Blueberry juice concentrate, carrot juice, paprika, grape skin extract, beet juice, purple sweet potato, corn, and red cabbage are just a few alternative dyes. CSPI names a few stark differences in foods served in the United States and Europe in the report.  In Britain, Fanta orange soda is dyed with pumpkin and carrot extract while the U.S. version is dyed with Red 40 and Yellow 6. Kellogg Strawberry NutriGrain bars are colored with Red 40, Yellow 6 and Blue 1 in the U.S., but with beetroot, annatto and paprika extract in the UK. McDonald's Strawberry Sundaes are colored with strawberries in Britain but with Red dye 40 in America. Consumer advocacy groups are calling on the FDA to enact similar policies in the United States. These groups argue that we deserve real strawberries too."
Are artificial food colorings and dyes good for you?
If you are anything like me, you are probably wondering – are artificial food colorings and dyes good for you? I believe they aren't good for you. Research has shown that "food dyes can cause everything from hyperactivity and allergic reactions to cancer." Colors have been linked to brain tumors, bladder cancer, thyroid cancer & much more. The ones you will want to avoid are Yellow 5 and Red 40, as well as Blue 1, Blue 2, Green 3, Orange B, Red 3 and Yellow 6.
With this many links, shouldn't we all try to avoid? I think so!
How can we do our part?
This one is easy! We just need to make wise choices to avoid artificial dyes. That means checking lots of labels. Which I know is more time consuming. We stick to a paleo-ish diet and I believe that has helped this situation a lot.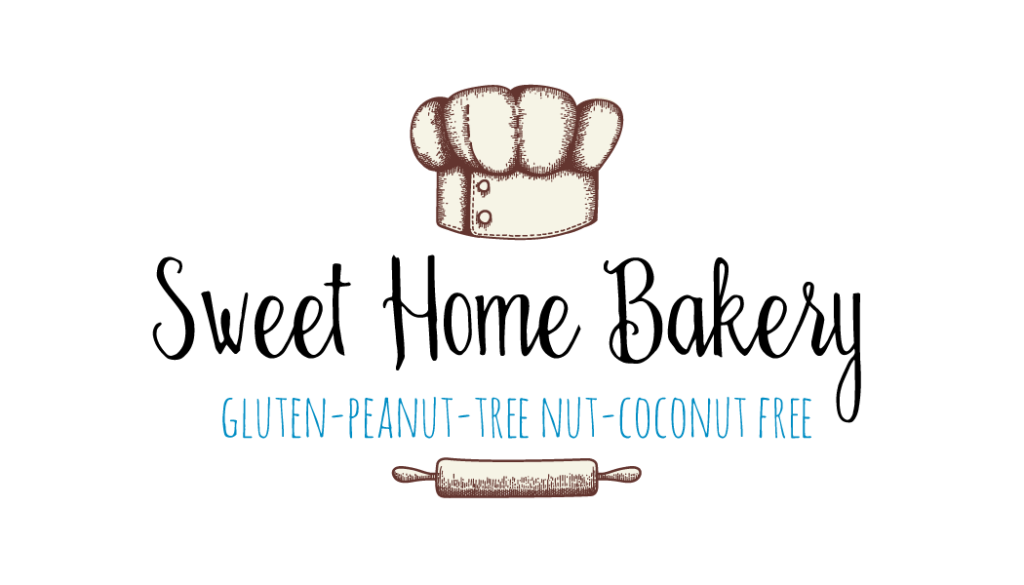 Sweet Home Bakery
What about celebrations where you need a cake or any baked goods? Well, if you are looking for a baker who doesn't use artificial dyes, you've found her.
She uses the TruColor, which is a plant and mineral based color. They are free of FD&C dyes, artificial flavor and preservatives and free of the Big 8 allergens (including milk, eggs, fish, shell fish, tree nuts, peanuts, wheat and soy) and are GMO free.  They don't perform the same as synthetic, petroleum based dyes.  The colors don't come as bright and true, and it's often necessary to design around particular colors and how they are applied.  As a side note – they aren't cheap.  In some cases, trying to reproduce a colorful cake similar to a wild creation off the pages of Pinterest can mean a $25 – $50 dollar charge for just color. Cynthia, of Sweet Home Bakery, says:
"I buy TruColor by the GRAM and it is powdered, then it needs to be made into a gel and then added to the cake or frosting.  The colors can change drastically depending on the alkalinity or acidity of the food it is being added to.  For example, the blues and reds often turn purple, the greens turn brown, etc. All that to say that it can be tricky to work with."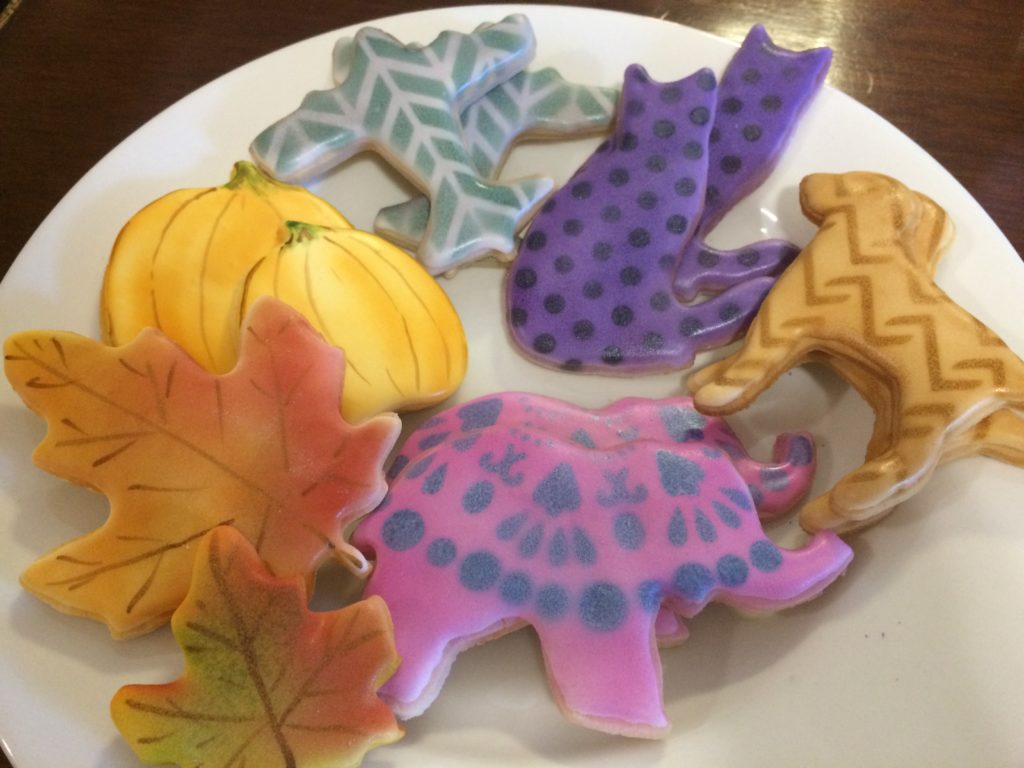 ---
Connect with The Sweet Home Bakery Online:  Website | Menu | Facebook
Email – thesweethomebakery@gmail.com
More About Cynthia, The Sweet Home Bakery:
As a diagnosed Celiac, with life threatening food allergies, I understand firsthand the frustration of never being able to just waltz into a bakery and buy something to sink your teeth into.  I also know too well what it's like to have a fun evening with friends turn into a horrible night in the ER.
I was diagnosed prior to food labeling regulations.  Eating out was trial and lots of error. There were no physicians who could point me in the right direction to regaining my health, so I began studying alternative medicine and nutrition.  My eventual practice as a Professional Herbalist employing functional medicine, gave me years of clinical experience using the nutrition of real food to optimize health.  I authored The Get Real Cookbook, to help my clients find a solid foothold and thrive.  Clean eating is a wonderful thing, but life needs a little indulgence now and again!  The Sweet Home Bakery is here to help with that.