In 2017, St. Simons Island, GA was voted by Southern Living Magazine as the South's Best Islands. And we can see why. It's beautiful and full of history plus a beach. What else could you desire in a vacation? St. Simons Island is well suited to multi-generational families or singles who want a beach vacation on a quieter island. Some of the popular interests pursued by guests are golfing, historical sites (Fort Federica National Monument) and wonderful Southern & seafood options in the Fishing Village and Pier of St. Simon.
If you are thinking about planning a trip to St. Simon's Island, then you have found the perfect article. We will be walking you through some of the best places to stay as well as plenty of things to do while you are there.  St. Simons Island is about a 5-6 hour drive from Cumming, GA.
Whatever you do, we hope you enjoy your visit to St. Simons Island! 
Places To Stay
Using Vacasa to book your beach house is the best route to go. You can find homes from $96 to $1200 a night. You just have to browse the available homes that meet your budget and size needs. We have a few homes to highlight that we think are just perfect for your next beach vacation!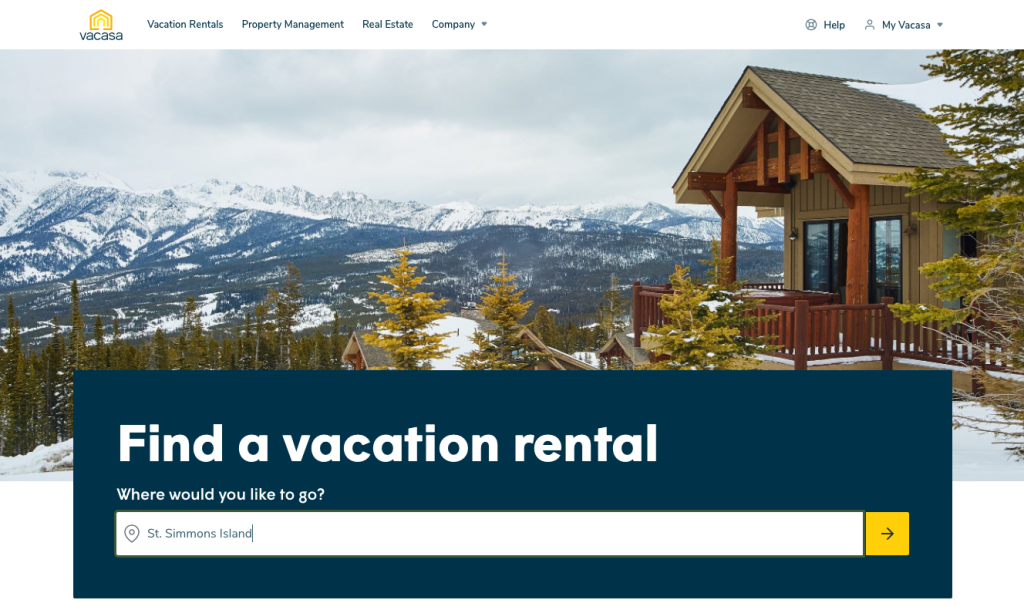 Summer Breeze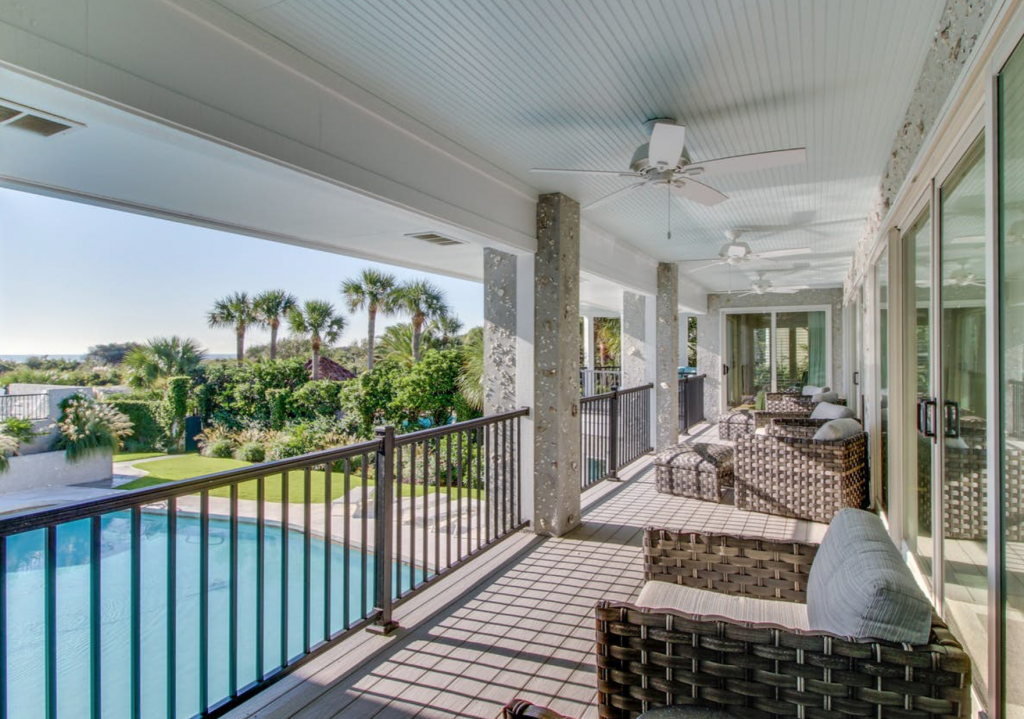 Summer Breeze Villa is a spectacular recently renovated home right on the sandy coastline of St. Simons. Find an oversized private pool and lounge area, dune side deck, multiple balconies, and an observation tower all with stunning ocean views. Even the shared living spaces and master bedroom offer ocean views! These spacious accommodations offer both an upstairs and downstairs laundry room, a fully-equipped kitchen and two beautiful master suites. Your very own private path to the beach makes this a once in a lifetime experience.
Ready to book this house? Follow this link
Seahorse Villa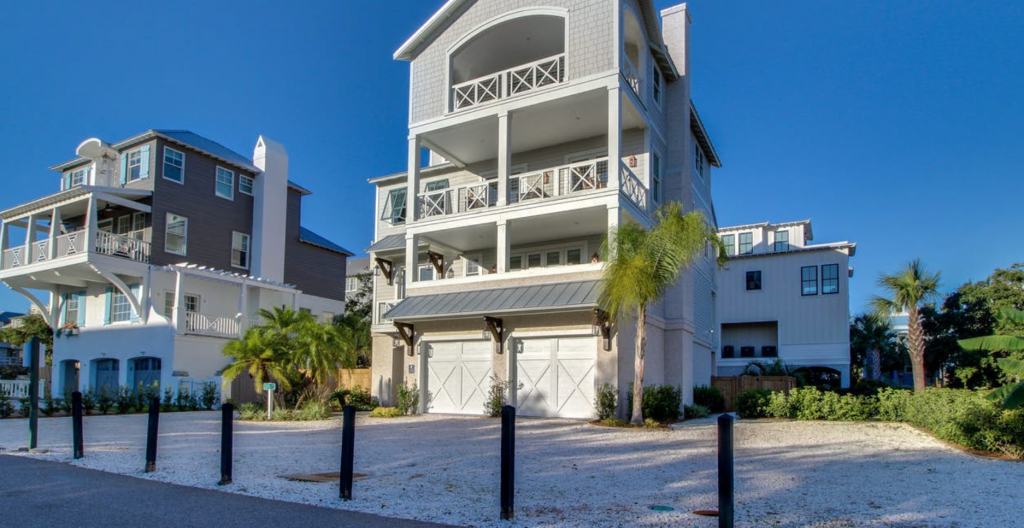 Enjoy gorgeous ocean views and your own private pool when you vacation at Seahorse Villa on St Simons! Walk 125 yards and you'll find yourself at the popular Coast Guard Beach for fun in the sun. This lovely multi-story new build home offers fantastic amenities for the perfect beach getaway. An elevator makes moving groceries and luggage a snap, and the well-appointed kitchen will have the home cook living in luxury. Take in fresh ocean breezes from one of six balconies, or head downstairs to the patio while dinner cooks on the propane grill.
Atlantus Cottage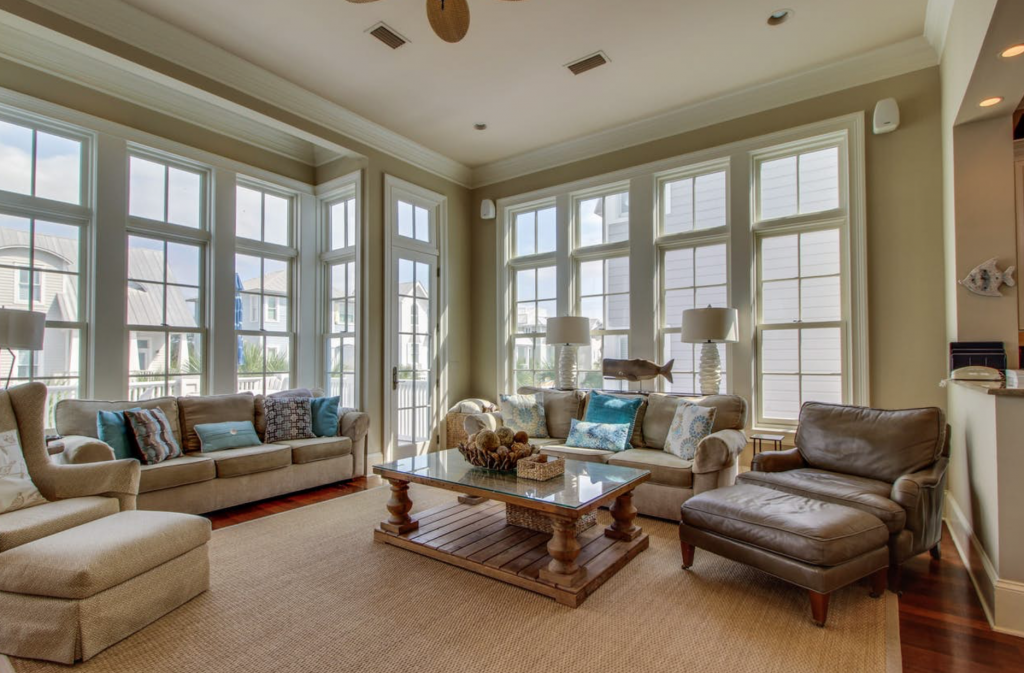 The Atlantus II Cottage offers a high-end style a short stroll from popular Coast Guard Beach. Walking only 150 steps will take you to the community pool, pavilion, and all day fun in the sun. Inside this well-equipped home, you'll find breezy balconies and a rooftop deck with stunning beach views from an elevation of 50 feet. The updated cottage offers Brazilian Cherry floors, lovely master ensuite, and a gourmet kitchen among many details that add to its character. Relax in the main living space with the gas log fireplace and smart TV with apple sound technology while playing games.
Ready to book this house? Follow this link
St. Simons Happy Place

Discover the light-filled island charm of this beautiful four-bedroom home, a recently redecorated St. Simons Island retreat with family-friendly amenities, a screened porch, a fenced backyard, updated furnishings and appliances, and a perfect location close to shops, restaurants, and gorgeous beaches. It's an ideal escape for anyone interested in biking, beach-combing, touring historical attractions, and shrimping on the Lady Jane!
Ready to book this house? Follow this link
Things To Do
So you have made it to St. Simons Island, now what? Well, we have you covered with over 25+ things to do. Whether you are traveling with a family, on a business trip, or spending some of your retired time in St. Simons Island – there is something for everyone. Let us know what your favorite thing is to do when you are traveling.
Get some R & R on the beach or on the back porch of the home you are staying in!
Check out the Lighthouse Museum
Take a tour around the Historic Coast Guard Station
Visit Fort Federica
Go kite surfing
Swim in the ocean
Swim in the pool
Do some fishing
Take a bike ride to look at all the natural beauty of this town
Go golfing
Go play tennis
Take a kayak out
Go shopping in town
Hit some local restaurants like Sand Castle Cafe & Grill, Sal's Neighborhood Pizzeria and Halyards.
Play at Neptune Park
Take a surfing lesson
Check out the Fishing Pier
Take a tour of Harrington School
Visit the Wesley Memorial Gardens
Take your photo with the Tree Spirits of St. Simons Island
Shop at A Pane in the Glass
Grab some sweets at Keep it Sweet
Have a picnic lunch or dinner at Neptune Park
Take a Trolley Tour with St. Simons Colonial Island Trolley Tours
Discover the culinary delights with Food Tours Golden Isles
 Have fun with Coastal Backwater Adventures and drive your own personal Catamaran