On a very warm summer afternoon, after finishing a bit of work, there was only one thing that I wanted to have for lunch – a really good Caesar salad.  A few restaurant names came to mind.  My friend mentioned we should try Rosati's Chicago Style Pizza.  I will admit I wasn't sure how good the Caesar salad would be at a Chicago pizza sports pub but I figured I'd give it a try.  And I am glad I did.
The Caesar salad was exactly what I wanted and tasted great.  Fresh, crisp, wonderfully flavored and with just the right amount of shaved parmesan cheese to make my trip a most joyful one.  I also ordered Bruschetta and enjoyed every bite.  The toasted baguette pieces were perfect, and the tomato, garlic, olive oil, and basil combination was delightful.
I decided to return and try their pizza since, after all, that is what they are known for.  The pie (pizza) was flavorful and cooked to perfection. The sauce was just right; and for someone whose father is Italian, I believe the sauce defines the meal.
Rosati's is a franchise with over 200 restaurants in the US.  The restaurant is proud of its history, which began in 1895 when an Italian immigrant from the region of Naples, Italy, by the name of Ferdinand Rosati opened a fine-dining Italian restaurant on Coney Island.   In 1906, Rosati moved to Chicago and started yet another Italian restaurant on Chicago's famous Taylor Street.
Back then, the pizza was strictly old-world Italian fare, simply a tomato sauce served on crisp bread that Ferdinand often put on the table as a special offering to his customers. Today's pizzas are a bit more elaborate, with a wide range of ingredients to choose from.  Every pie is made to perfection to satisfy even the most discerning taste.
Rosati's offers more than just pizza.  Pub-style sandwiches and a host of other treats are available.  The menu is extensive.  TV screens surround the walls of the restaurant making it a sporting haven for enthusiasts.  Each booth has its own screen as well.
As for this foodie, I was just happy to find a perfect Caesar salad on a hot Saturday afternoon.
415 Peachtree Pkwy., Suite 200
Cumming GA
678-513-1113
Myrosatis.com
Dining Room Hours:
Sun-Thurs 11am-10pm
Fri & Sat 11 am-12am
Bar Hours: Daily 11am-12am
---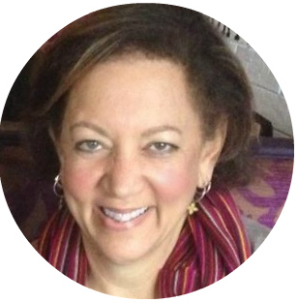 Julie Brennan has been publishing My Forsyth magazine since 2010. She volunteers as part of the Kick It Up and REACH programs for MentorMe North Georgia, South Forsyth High School Culinary School Program, and the Forsyth County Schools College and Career Development Program. Julie was born and raised on the island of Vieques, Puerto Rico. We like to refer to her as the Forsyth Foodie full of local flavor!
Follow Along with Forsyth Foodie: Facebook | Instagram 
To learn more about Julie and other contributing writers, click here.