Invite Your Kids Into The Kitchen Using Raddish
My friend and contributing writer, Ashley, has shared with us all about this subscription box called Raddish. Be sure to check out the 10 important tips and you will find a $10 off coupon for your order!
Does the thought of inviting your kids into the kitchen sorta terrify you? Or what about not just inviting them into the kitchen, but actually giving them full reign and letting them cook a meal…are you breaking out in a sweat? Ha! I hear you loud and clear – in our home if mama's cooking you need to be out of the kitchen.
As y'all know I have 3 boys that are now 11, 6, and 3. And I realized I may be forcing them out of the kitchen a little too much when my 11-year-old can't make a grilled cheese and they haven't started helping with the dishes…yet. I do not want to raise boys that can't help their future wives in the kitchen. I want boys that become men that do the dishes. Can I get an amen?!?
So, I had heard about this monthly subscription called Raddish Kids (get it Rad Dish…it's okay – it took me a bit too). I was a little nervous to try it out. The following is my review.
Tip: When you subscribe have the box come to your kid's names – receiving mail is always fun, especially when it's a box.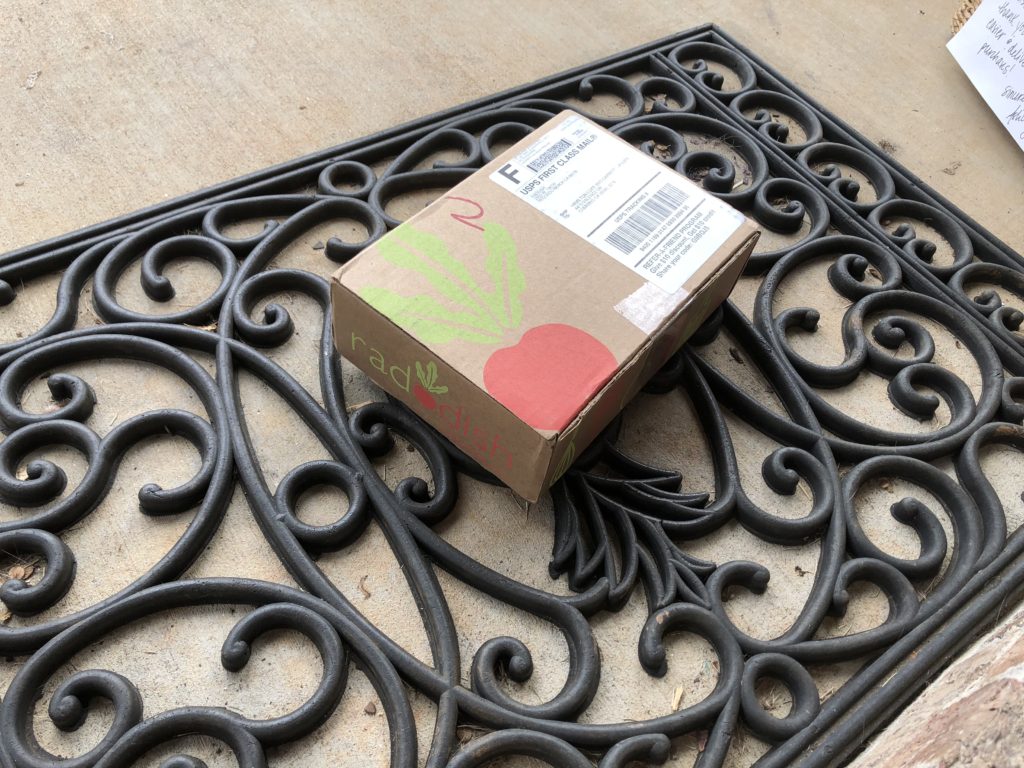 Tip: Go to the website to get the shopping list for the month without having to open the box (it is also emailed to you when your box ships). I found that getting the ingredients already purchased was easier and then when they opened the box everything was already available. Some of you may want to take the opportunity to take your kids shopping and follow a grocery list (I can see this being a good learning experience). But this mama is taking baby steps (plus I use Kroger ClickList).
The boys were pretty excited to see what came inside.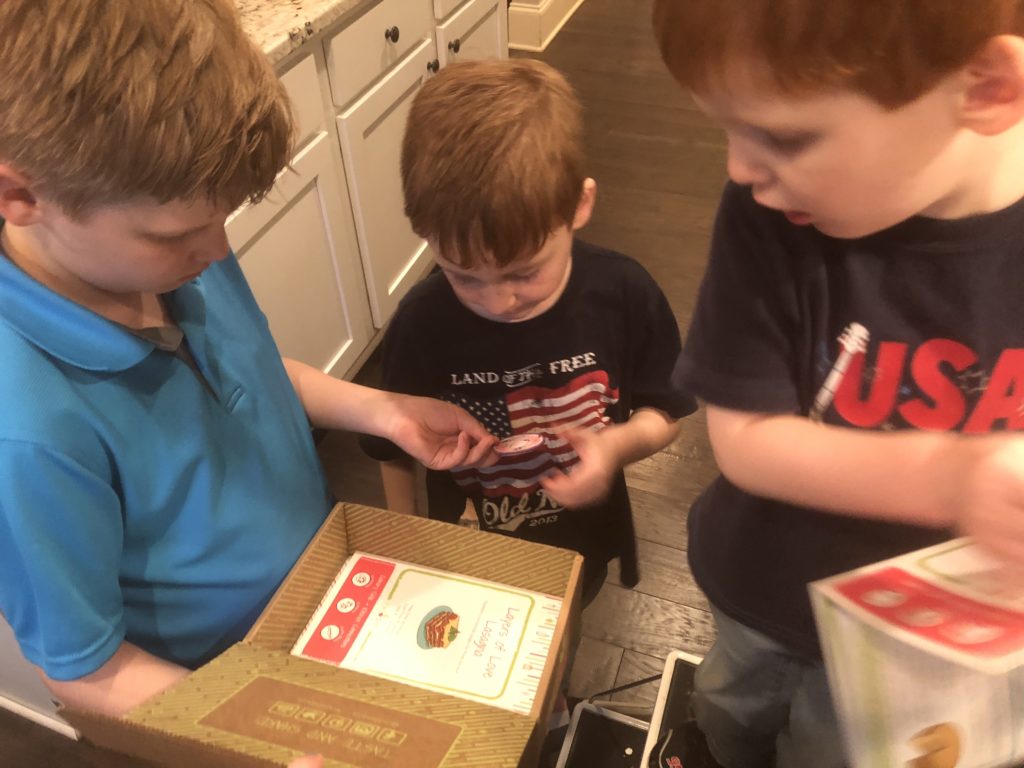 The box was full of great information and material. Everything was very high quality. Nice heavy laminated cardstock that held up well between all the spills and passing around the kitchen. The recipe cards were very easy to follow and user-friendly. All the instructions have pictures so my non-reading children could follow along as well. Each box always comes with a kitchen gadget/tool. This month we got a set of 12 red reusable cupcake liners.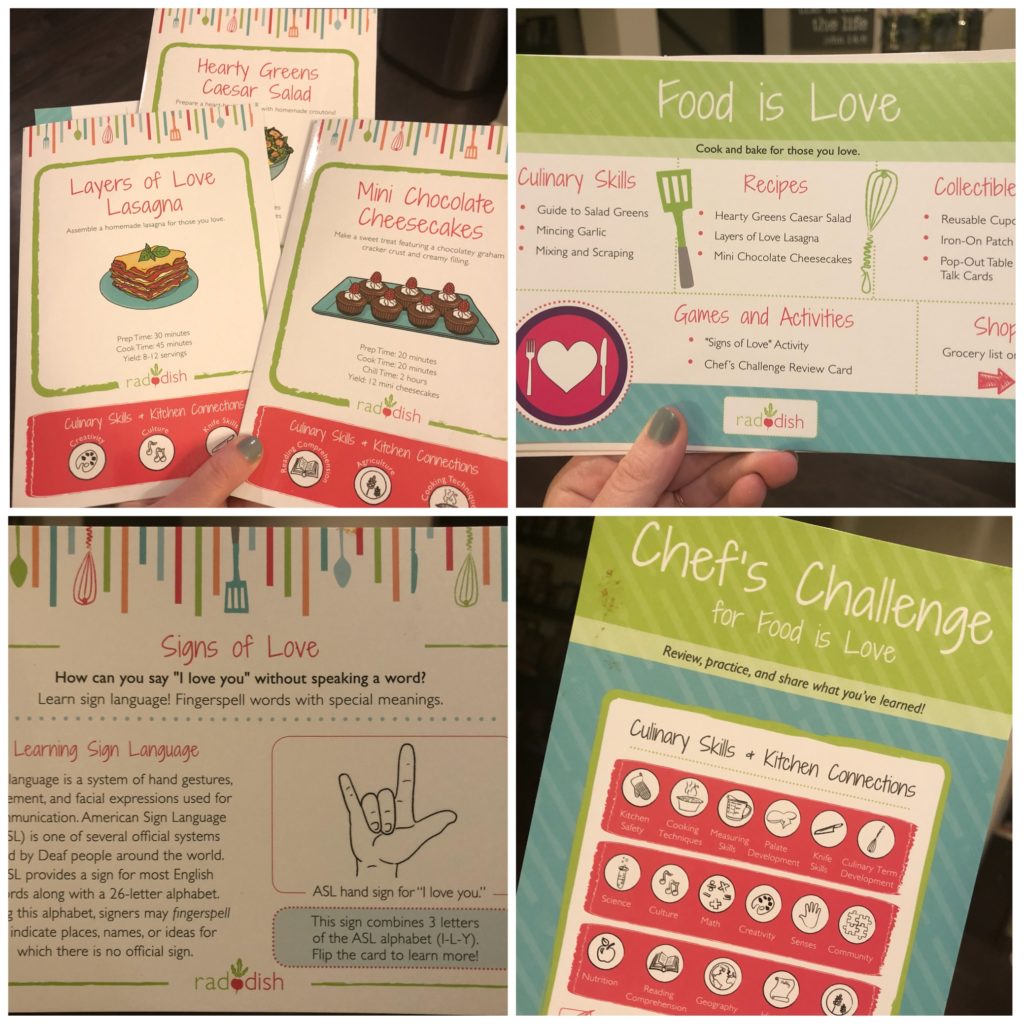 And let the cooking adventures begin!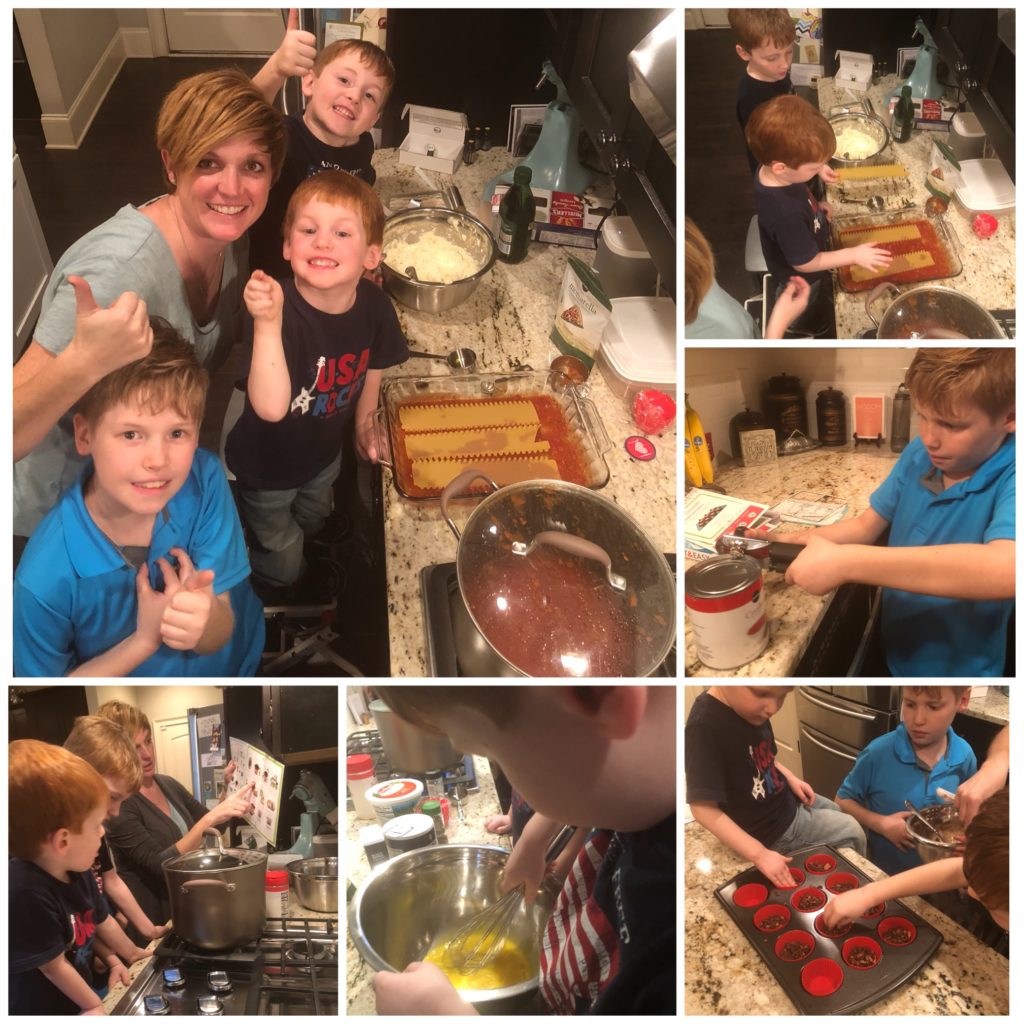 Each month is a different NEW theme. (March was an Ireland theme. And April is a spring brunch theme. There is always a main course, a side dish or two, and a dessert on the menu. There is SO much they provide to 'tease' the theme out or you can reign it in and simplify it as well.) Tip: For those home schooling readers, they have lessons already prepared for you that you could use all day leading up to them cooking the meal. Think Math, Science, Geography, etc. already planned out for you!
Overall, I'm sold! I loved it. And the boys loved it which is what really matters. And they enjoyed the food because they took ownership in it. And selfishly, they all mentioned how it was a lot of work and how they couldn't believe I cooked for them so much. So that's a win and worth you trying at least once in my opinion!
10 Important Tips:
Be prepared for it to take MUCH longer to get food on the table. We started the process at 5:30 and we didn't sit down to eat until 7:30. Cooking with kids and wanting to explain and teach and let them actually do and be part of the process takes time. Much more time than I was expecting.
Get your husbands and/or other adults involved as well. I needed the extra hands with my three kids. (A 3-year-old on a stool close to a stove is a little nerve-racking). My husband would bounce back and forth between the kids as well as washed dishes behind us the whole way which helped so much.
Read the entire instructions beforehand. I did not and once we started on the dessert it said, 'chill in refrigerator for 2 hours before serving'. Needless to say, we had the dessert the next day.
Read through the entire cards because it gives a lot of fun information that can be a part of the dinner table discussion. I didn't notice these until after we ate. (For instance, there was information on Julius Caesar (because one of the side items was Caesar salad), information on Italy (because it was lasagna for the main course), etc.).
I loved the Table Talk conversation starter cards – I put them on a ring and will be collecting them. This is something that can be used all the time at the table which is very helpful.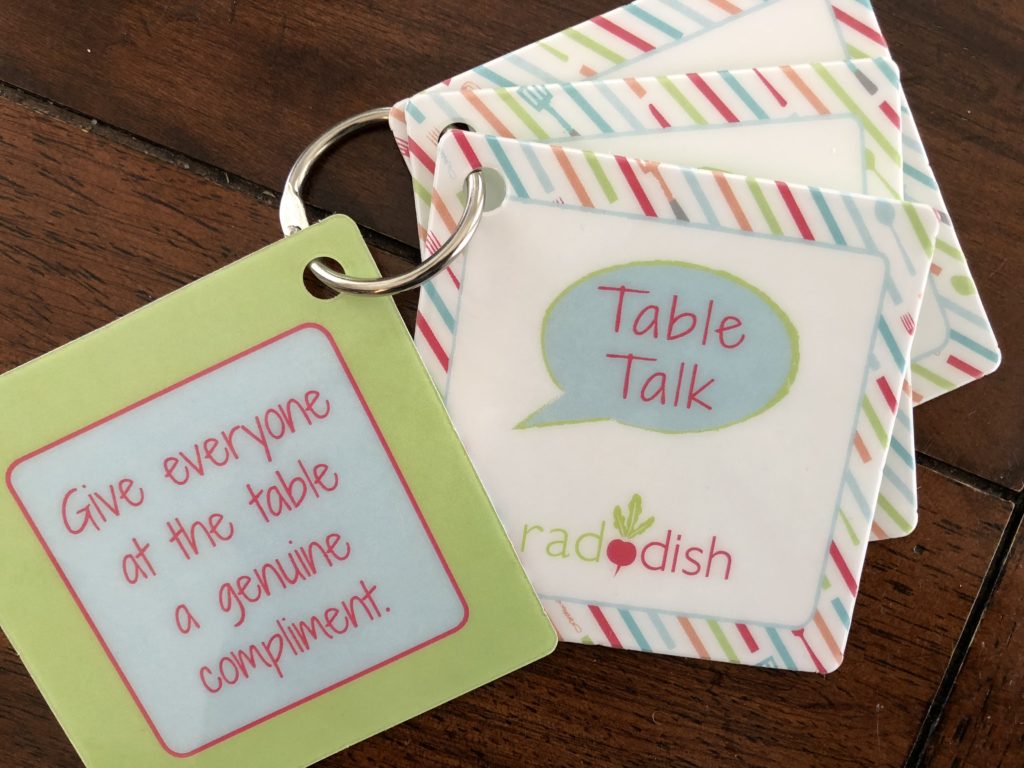 The food was actually REALLY good. We all enjoyed it!
There is the option of purchasing a kid-size apron and each month they send a patch to put on the apron. We did not purchase this, but I could see how some kids would love it!
You get an email when your box ships that includes all the information for the month including: grocery list, dietary substitutions, homeschool lesson plans, and a bonus recipe. This was very handy and helpful!
When you sign up for a subscription (no matter if it's a one, six or twelve month subscription), it will auto-renew on the 1st of the month. Just want you to be aware of that because it surprised me.
And probably the most important tip…a COUPON CODE for $10 off your order. And get this – it never expires and you can use it over and over! So, feel free to share with your friends – even outside of Cumming!   Got to http://www.raddishkids.com Upon check-out enter: G9BQJ5
And just as a FYI…
When you sign up for a Raddish membership, your first box will ship according to the following schedule:
Orders placed between the 1st and 15th of the month will ship on or before the 16th.
Orders placed between the 16th and 31st of the month will receive the following month's kit, shipped on or before the 7th of the following month
Your second box and beyond will ship on or before the 7th of each month via the United States Postal Service. Please allow 3 to 5 business days for U.S. delivery.
If you try it please make sure to let us know your reviews or tips. And happy 'family' cooking!!
---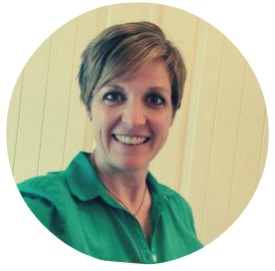 Ashley Jansen is wife of 15 years to Mark and mom to three boys, Hamilton (11), Luke (6), and Garrett (3). Originally from Texas, she has lived in Forsyth County for the last 15 years. She loves Mexican food, watching football and baseball, reading a good book, making Excel spreadsheets, and prefers candy over chocolate and Dr. Pepper over Coke. She is a recent breast cancer survivor, but still prefers purple over pink.
To learn more about Ashley and our other contributing writers, click here.