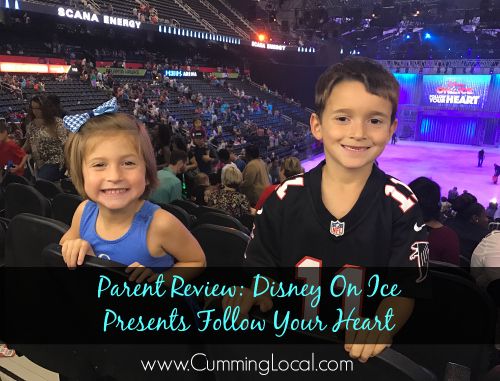 Last weekend we surprised the kids by taking them to Philips Arena to see Disney On Ice presents Follow Your Heart. We love to surprise them with these shows. And this one was a BIG surprise because we got to drive to the big city of Atlanta. A big city is magical for their eyes to gaze upon.
Traffic was TERRIBLE and it took us about an hour and a half to get there. Good thing we gave ourselves some extra time otherwise we would have been late. Nonetheless, the drive was enjoyable as they spent the whole time guessing where we were going.
As we arrived, we told them we were seeing Disney on Ice and they screamed with excitement. Once we got to our seats, the show started with a bang. I love how these shows grab your attention immediately no matter your age.
The show starts with Mickey and his friends then Riley and her emotions from Inside Out. And from there it goes to Beauty and the Beast, Tangled, Aladdin, Snow White and the Seven Dwarfs, and many other Disney favorites.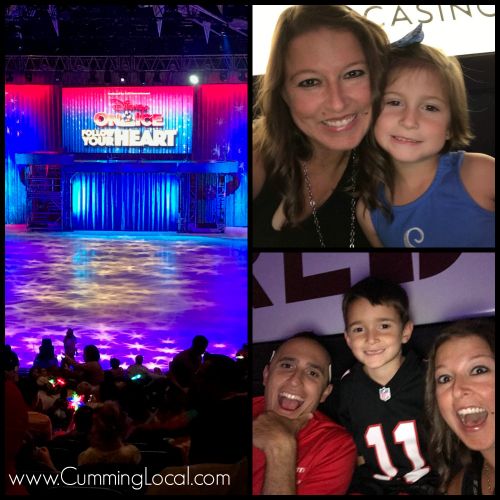 You may remember that a couple weeks ago, I got to interview the prince from the Beauty and the Beast segment. It was a great interview. If you'd like to see what I asked him, you can read my interview notes – right here. Of course, I was excited to see the Price Adam and Belle portion of the show! It was a beautiful dance to one of my favorite songs – "Tale as Old as Time."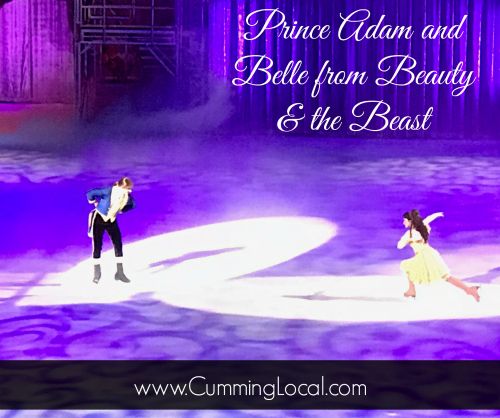 After a brief intermission, we return with Finding Dory. My kids LOVED that movie so they were adoring this part of the show. What I find fascinating about these Disney on Ice performances is the props. They do such a great job of creating the show before your eyes on ice.
We also saw a segment on Frozen. And of course, you can't forget about Mickey and Minnie as well as all their friends! Overall, it's an entertaining show that your kids will really enjoy. And let's be honest – Greg and I enjoyed it as well!

More Information on Disney On Ice: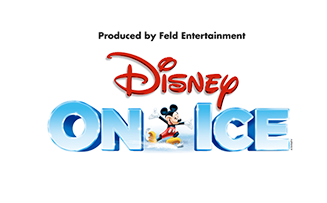 Follow your heart straight to adventure at Disney On Ice! Make unforgettable memories with Mickey, Minnie and all your Disney friends when Disney On Ice presents Follow Your Heart skates into your hometown!
Connect with them online: Website | Facebook | Twitter | Instagram
Disclosure: We were provided tickets to the show. But my opinion is 100% my own.