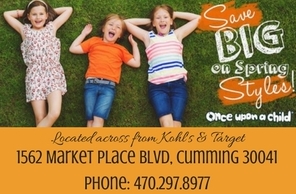 Save BIG with Once Upon A Child Cumming!
I'm thrilled to be able to share with you all about Once Upon a Child in Cumming GA. If you haven't been to Once Upon a Child Cumming – I recommend you go check them out ASAP! Last week, I had the opportunity to go by the store with some clothes and toys to sell and a list of items to buy. Before I go into my experience, let me share with you an excellent video (that the owner, Steve, filmed) which gives you a sneak peek into the store:
An Experience at the Cumming Store
Like many of you, we did a major spring cleaning a few weeks ago at my house. Most of the things we didn't need anymore, I donated to the local charities in Forsyth County. However, there were a few things that I thought I might be able to sell. I gathered them up and headed to Once Upon a Child (located across from Kohl's and Target at Market Place Blvd, Cumming). Upon arriving I was greeting by friendly staff, who gave me plenty of instructions. While I waited for them to look through my clothes and toys, I browsed the store. The biggest thing I noticed is that the store is organized beautifully. My favorite part was the shoe section. IOt was incredibly easy to find my children's sizes and it just looks nice all organized that way in bins. Here's a photo-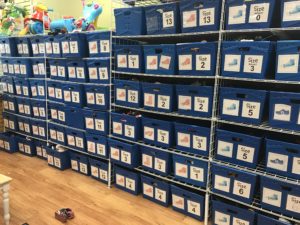 All of the clothes were organized by gender, size, and then color. This store was perfection to me because of how I like things nice and neat. But I thought the organized by color was an added bonus. If you are looking for a red shirt, it's easy to find them! Bows – did I mention the bows? They are also a GREAT deal at $1.99 a piece!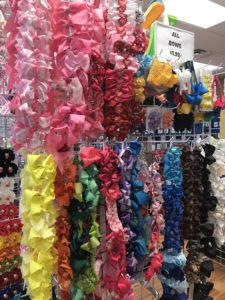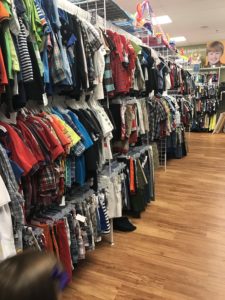 The toys section was also easy to look through. All of the toys and books are organized by type – learning, musical, etc.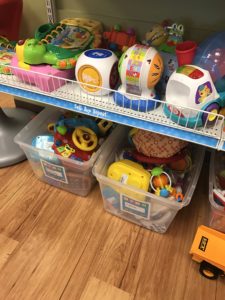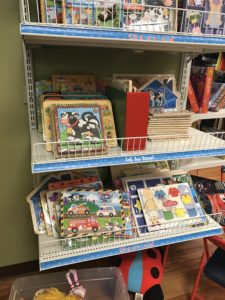 About this time I was called up because they were done looking at my stuff. To my surprise, they took a little over half of it. Note – it wasn't a lot of stuff. But I earned around $20! Once Upon a Child has reasonable prices as well. I was able to purchase 2 pairs or flip flops (name brand and with tags), sunglasses, shorts, and a few shirts using my credit plus $4. Now that is a DEAL!
Daily Deals
Speaking of deals, Once Upon a Child has daily deals all through the week. Be sure to follow them on Facebook to be reminded of them.
Wacky Wednesdays – They always post the special on their Facebook or Instagram accounts. But it could be anything from $5 off to 25% off and everything in between.
Contests – Currently, they are running a contest to win a $100 gift card for mother's Day. Click here to enter
More About Once Upon a Child Cumming: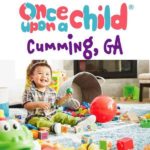 It has always been Steve and Beth Warres' dream to open a children's store. Beth has been a second grade teacher for many years and Steve has owned many restaurants throughout the years. Together they create a friendly customer environment that focuses on great service. Their pledge is to be the best customer service store in the market.
Once Upon a Child Cumming strives to offer a fun and convenient way to sell any gently used items. Whether you're buying or selling, they would love to help you find what you're looking for. They offer cash on-the-spot for items they select that meet current style as well as safety and condition standards. They maintain high merchandise standards by thoroughly inspecting all toys and equipment for any safety recalls.
Connect with Once Upon a Child Online: Website | Facebook | Instagram
Location: 1562 Market Place Blvd Cumming, GA 30041 (Located across from Kohl's and Target)
Phone: 470.297.8977