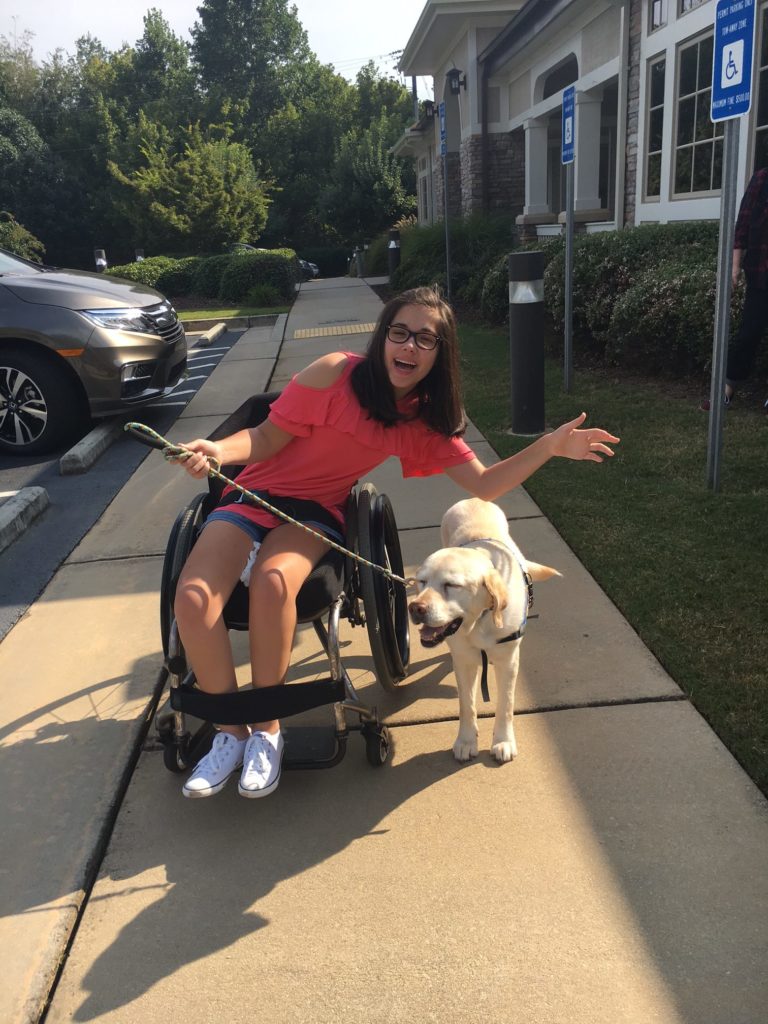 National Service Dog Awareness Month
As the month of September begins, everyone in our community can't help but get a little giddy at the thought of pumpkin-spice lattes, beautifully-colored leaves withering and falling from the trees, cozy sweaters, and the proximity of Halloween. However, to me, September has a much deeper meaning than just the beginning of autumn. September is service dog awareness month. Sure, all the hype surrounding the coming of this time of year is great, but last Friday, I couldn't help but spend some time reflecting about one of the most amazing blessings I've ever received. I was born with a physical disability called Cerebral Palsy, which hinders my ability to walk and do some basic tasks around the house and in life. I use a wheelchair with a power-assist motor attached to it, a walker, and canes. However, in the midst of all of my doctor's appointments and physical therapy visits, my parents and I began to realize that something was missing—a best friend. As a result of this realization, I met my service dog, Gara, when I was about eight-years-old, and we've been inseparable ever since.
Gara has been the addition to my life and my family that I never could have imagined. Besides performing her basic service dog duties(picking things up from the floor, opening and closing doors, etc.), she has quickly become the companion that I so desperately needed. She is instantly able to cheer me up when I'm upset, encourage me when I'm tired, bring out some spontaneous energy when I'm happy, and be my number one fan and supporter in whatever I choose to do. For me and so many others around the world, service dogs have been life changing—not just in a physical way, but also in an emotional one. These animals are unlike any other. They are able to use their intelligence to know when their handler needs them, but also use their loving and caring nature to be a lifelong best friend.
However, the magic of these amazing dogs doesn't begin and end with handlers. The magic of service dogs begins with you. There are dozens nonprofit training organizations locally, nationally, and around the world that could use volunteers who are ready and willing to invest in this cause. Believe it or not, training any type of service animal costs thousands of dollars, and because of this, millions of people who would benefit from one of these incredible dogs don't get one because they can't afford it. With a donation of just a few dollars, you could play a part in changing someone's world.
If you are a dog-lover who would be interested in basic-training young puppies, Canine Companions for Independence offers a puppy raiser program in which families are able to pour into a young puppy until they are transferred into an official training facility. This donation of time and knowledge could not only help future handlers, but also the dogs that will go on to shape lives.
If you are interested in learning more about service dogs and/or want to get involved with an organization, be sure to visit the links below.
For more information about how service dogs impact the lives of handlers, I would highly recommend reading The Thing With Feathers by Mccall Hoyle, a novel surrounding a girl with epilepsy and her service dog and best friend, Hitch. Happy September!
---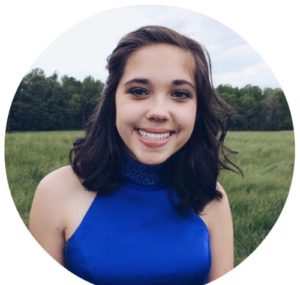 Morgan Champion is an ambitious North Forsyth High School senior who believes in the power of serving others, reaching for her dreams, and having a positive attitude—no matter her circumstances. Besides writing for "Cumming Local," Morgan enjoys volunteering at her church, at the Forsyth County Peer Court, and at various clubs and organizations throughout her school.
To read more about Morgan and our other contributing writers, click here.