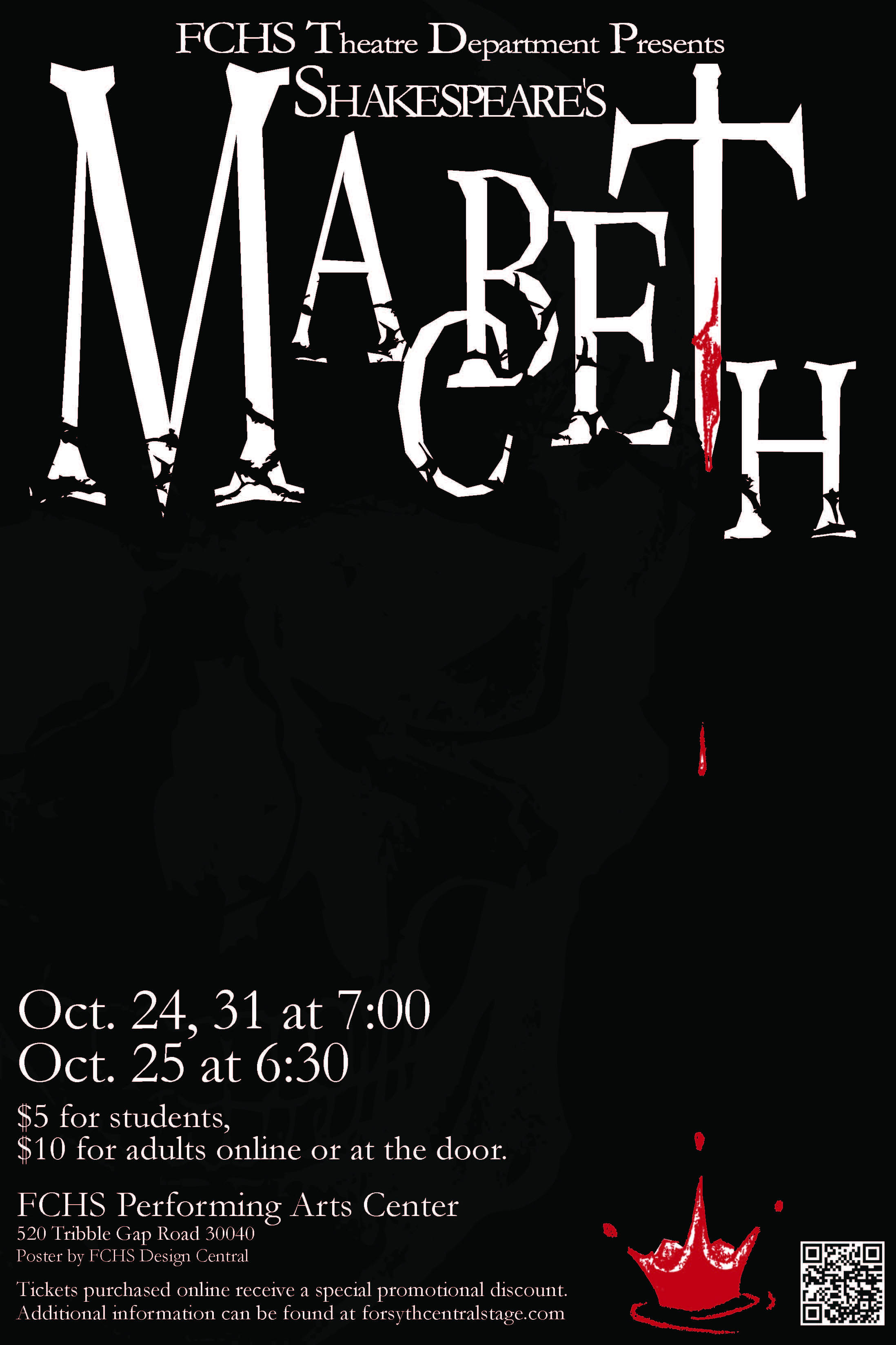 This is another great example of community helping community – not only will it be a great show and a great way to support the local theater and our high school students in the community, but after hearing (and actually seeing because they live in the same neighborhood) about the Walkup's fire the Forsyth Central Theatre Department Director is stepping in to help!!
Macbeth Performance
This Thursday, October 24th, is opening night for Forsyth Central High School's production of Macbeth. All proceeds from opening night will go to the Walkup family who recently lost their home in a fire.
 If you can't make it Thursday, the show plays on Friday the 25th at 6:30, and again Halloween night at 7:00. On Halloween, patrons are invited to arrive in costume, with a prize going to the best dressed.
Macbeth is one of Shakespeare's most recognizable tragedies and is filled with witches, ghosts, suspense, and lots of swordplay. The story follows a Scottish general named Macbeth who succumbs to the tempting of his wife and three supernatural witches to kill the king and take his throne. Then, in a vain effort to keep his crown, he destroys everything that stands in his way including friends, family, and nearly his whole country.
Because of the intense nature of the play, this show is recommended for children 12 and up. Learn more and purchase discounted tickets online at forsythcentralstage.com.   
The show is being prepared for the GHSA One Act competition on the 26th. FCHS won on the region level last year with their highly acclaimed production of Rashomon. Rashomon took 2nd at state.
More Information:
FCHS Theatre presents Shakespeare's Macbeth
Oct 24th and 31st @ 7:00
Oct 25th @ 6:30
Order tickets online at forsythcentralstage.com