An Experience with i9 Sports Forsyth County
A few disclaimers as you read this review:
• We have three boys: 10, 5, & 2
• My husband is a previous college/professional athlete
• We have participated in Forsyth County, Church (Creekside & First Redeemer), and i9 Sports teams over the last 6 years.
So as I stated in my disclaimer we have participated in a wide variety of youth sports programs, but for the last three years we have chosen to stick with i9 Sports Forsyth County exclusively. We have played t-ball, soccer, and flag football with i9 and each time we have walked away having a very enjoyable experience.
Cost
It is typically about $140 per child and it is usually an 8 game season. You get a reversible [home(white)/away(gray)] uniform jersey and hat (with baseball only) with your fee. The first day you receive your jersey and if you want to have a name put on the back of the jersey you can turn it back into them and they will put it on both sides (white & gray) of the jersey for $7.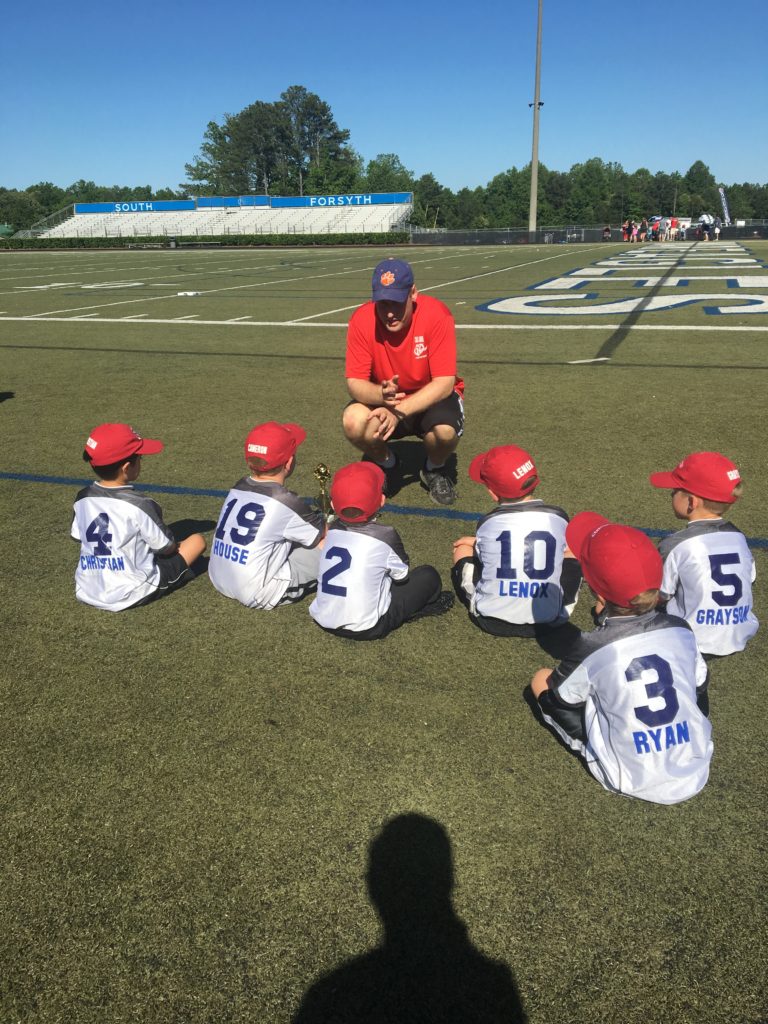 Coaching
My husband has always coached my boys' teams. As a coach the i9 Sports' website is incredibly comprehensive which has practice plans and tips, rules, team roster, you can email the entire team from the site, parents can sign up for snacks, view the schedule, and all i9 communications come into the coaches 'inbox.' NOTE: To be a coach with i9 you are required to do an online coach training program as well as do a background check. This is not always something that he experienced through other programs in Forsyth County.
Time Commitment
As a parent, I love that practices and games are on the same day back-to-back. Nothing for i9 Sports Forsyth County happens throughout the week – it is all on the weekend. We have always done Sunday afternoon sports, but they do have Saturday offerings as well. The length of the game gets longer as the age increases. For example, the 3-4 year-old team will be a 30 minute game but the 5-6 year-old team will be a 60 minute game. With a 30-minute practice before each game (no matter what age team you are on).
Locations
i9 Sports Forsyth County offers very convenient locations. We live in West Forsyth area and we have played at Fowler Park and at South Forsyth High School which are both centralized locations. They have other areas opening and sports being offered each season so just check the website and see what sport and what location best services your family.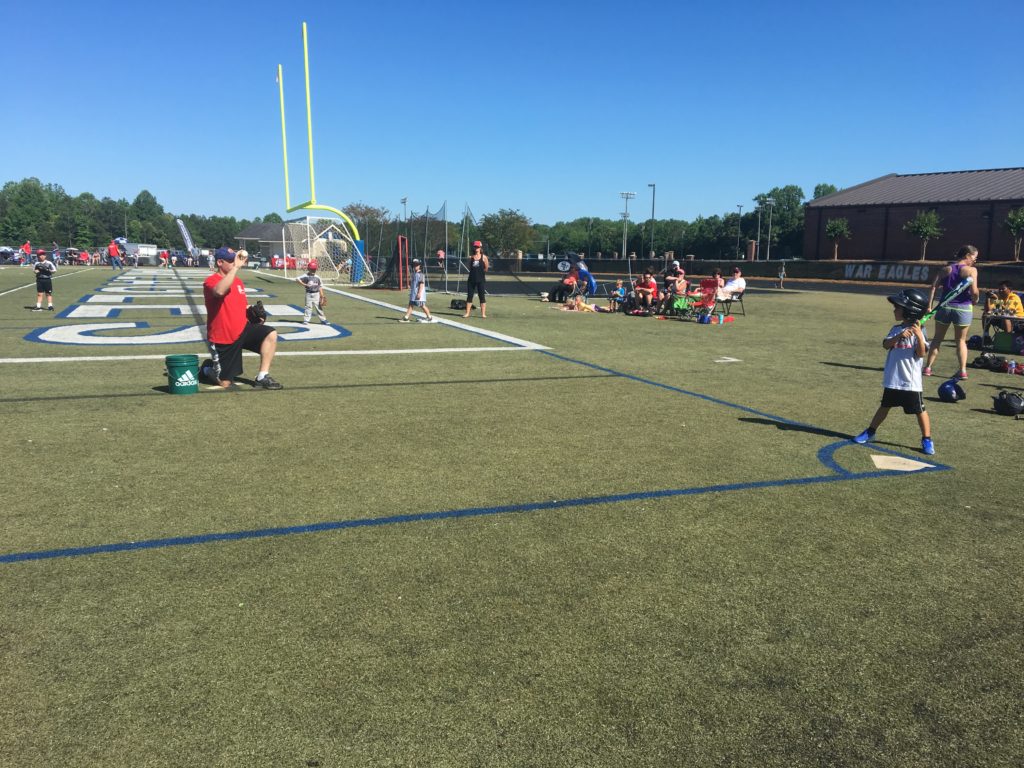 Philosophy
The philosophy behind i9 Sports is also incredible. Each week there is a different character quality such as sportsmanship, hustle, listening, positive attitude, etc. The coach is given guidance (again found on the website) and as part of the practice he talks about the word of the week with the team. Throughout the afternoon the coach reiterates the quality. You would hear things like "Ryan you are doing a great job listening to my instructions." Or "Jack thanks for hustling back from your water break." At the end of the game the coach has two medals and two free Chick-Fil-A ice dream cone gift cards to give to two of the kids that have displayed the quality of the day the most. Each week two medals are given so by the end of the season each child will have received a medal.
About mid-season individual and team pictures are taken. You do not get to pick your picture and they do not have retakes. You just choose your package and you receive them the next week. On the last game of the season no medals are given, but a trophy is presented to each child.
Don't just take it from me why i9 Sports Forsyth County is a great place to kick-off your sports experiences with your kids – here are what other parents and coaches are saying:
"What I love about i9 Sports is that the practices are right before the game and not on a different day. I also love that it's not very competitive and gives all kids a chance to just have fun!" 
"Our experience with i9 has been fantastic! We feel like it was a great introduction to baseball for our young son. We also appreciate the one day per week format, and the emphasis on character development. I9 is top notch!" 
"i9 Sports Forsyth County is the best sports program available for families looking to introduce their kids to a particular sport and for families who value learning the fundamentals of the game without the 'win-at-all-cost' mentality. They are kid and family experience focused whose mission is to ensure the player has fun while learning the game."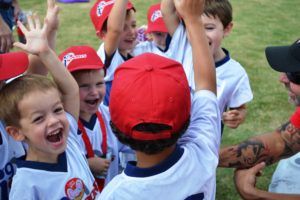 What about you? Have you had any experience with different youth sports programs in the Cumming Local area? If you have been on an i9 Sports team share your experience with us!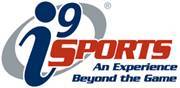 ---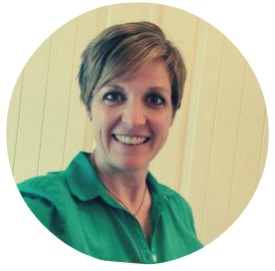 Ashley Jansen is wife of 14 years to Mark and mom to three boys, Hamilton (10), Luke (5), and Garrett (2). Originally from Texas, she has lived in Forsyth County for the last 13 years. She loves Mexican food, watching football and baseball, reading a good book, making Excel spreadsheets, and prefers candy over chocolate and Dr. Pepper over Coke. She is a recent breast cancer survivor, but still prefers purple over pink.
To learn more about Ashley and our other contributing writers, click here.